Senior varsity football running back Anthony Tyus is on the road to greatness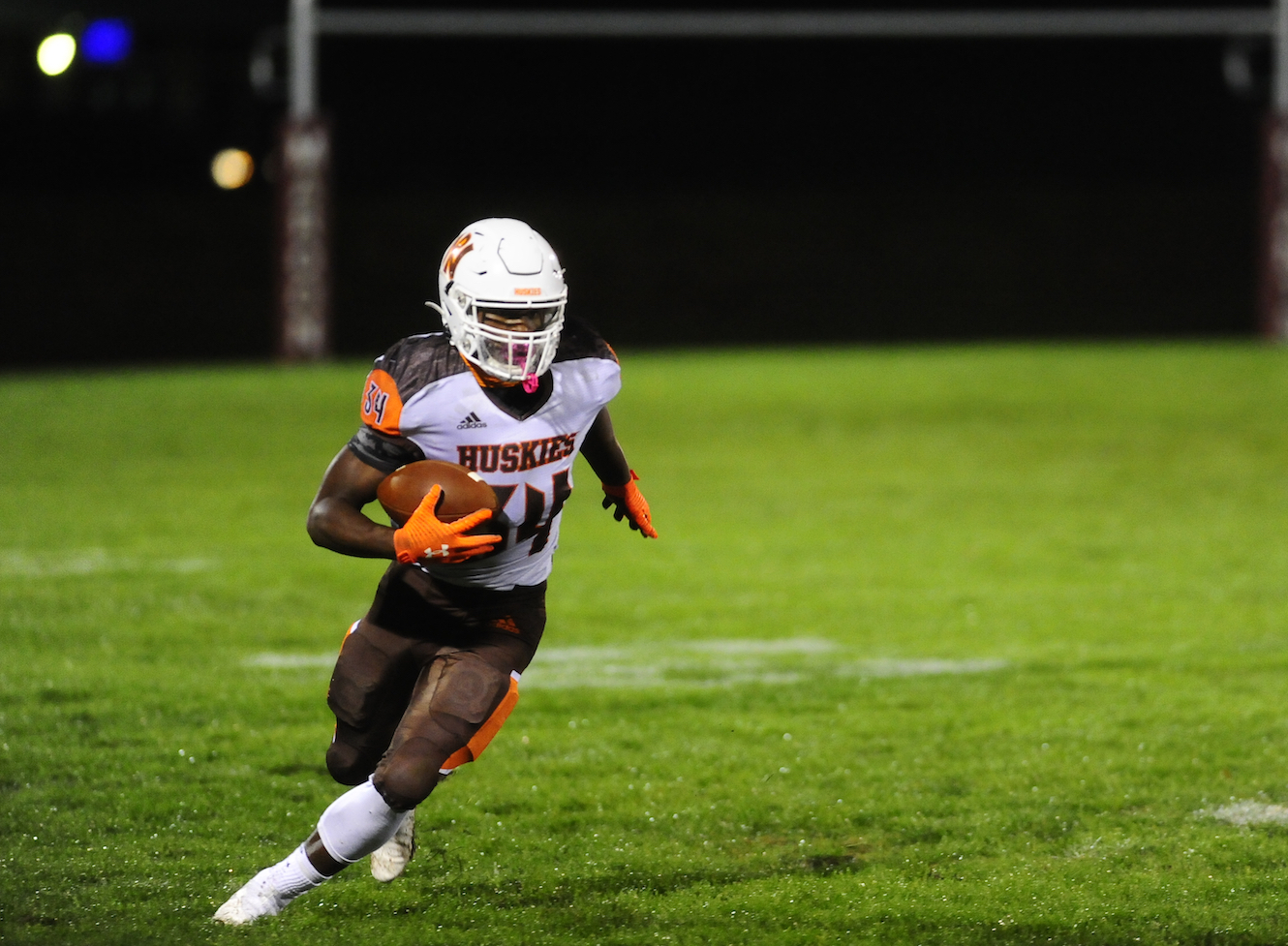 Almost everyone in the Portage area knows Anthony Tyus, Portage Northern's standout senior running back who committed early to Northwestern. His talent has been on display not just on game days to those in Huskie Stadium, but it has been well-documented in the media as well. The end product is easy to see, but how exactly did his exceptional performance level get to where it is, and how did he become the accomplished athlete that he is today?
---

It wouldn't be a stretch to say that Anthony has natural talent: he joined his first football league when he was just six years old. Rather than being in a league with other kids more his age, his father, T.J., who played linebacker for Central Michigan University, put him in a league with older kids. "My family is a football family," Anthony explains. "It's another way to get my anger out and just a passion. I have a baby picture of me holding a football, and have wanted to play ever since."
His father has played a big part in Anthony's life as a mentor for as long as he can remember. Anthony recollects going on long drives out of state with his father when he'd go to give speeches as a motivational speaker. "I think it [their close relationship] started with him naming me after him, and then after that, me being the oldest child and him being a motivational speaker as another one of his jobs," Anthony explains. "He had trips and I'd always insist on coming, so I feel like those long car rides out of state together just to hear him speak led me to want to follow his passion."
Their journey together has not always been as idyllic or simplified as many assume. "I like to say it's a love-hate relationship," Anthony explains with a laugh. "I love him because he's gotten me to where I am today. But he's pushed me past limits that I didn't think were even possible." In addition to his father, Anthony's mother, Vylissa Tyus, is also an important part of his support system, managing a house full of athletes and ensuring that he is excelling academically as well as on the field. "I feel like people only see my relationship with my dad, and fail to see the relationship with my mom," he says. 
Training four days a week during the offseason and even more once the season arrived, Anthony has managed to become a three-star prospect and the 56th best runningback in his class throughout the nation. Alternating between lower and upper body workouts, he and his father engage in workouts that are research-based in order to produce the best possible results. "My dad's done a lot of research, and I have to give him credit for that," Anthony says. "We work on the common things like speed and strength, and work on different parts of the body depending on what research shows at the professional level."
Having been interviewed by news companies around the midwest as well as analysts and recruiters, Anthony has drawn his fair share of recognition from around the area. This doesn't come as a surprise, as he has also managed to receive a total of 21 offers from universities around the nation, including Central Michigan, Iowa State, Indiana, Bowling Green, Western Michigan, and Cincinnati.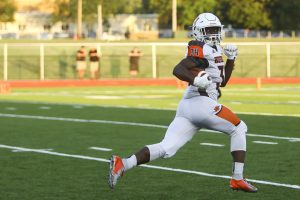 Anthony found himself with a desire to be a part of the Big 10, which is the oldest Division 1 collegiate athletic conference, from a young age.  "Since I was a little kid, I've always wanted to play in the Big 10," Anthony told MLive in June 2020. "I always saw it as the biggest conference, especially as a runningback, and at a young age, I fell in love with it." Anthony's love for the Big 10 as well as the recruiters and academics prompted him to ultimately decide on the school where he will spend the next few years: Northwestern University in Evanston, Illinois: a school that had a mere acceptance rate of only 8% in 2020. 
He announced his commitment to Northwestern on June 11th, 2020, but says he had decided and notified the university on May 18th after they had reached out to him the previous February and called him "the exact type of runningback" they were looking for. Anthony states that he chose Northwestern over the others because of the academic prestige, the ideal distance from home, and the attitudes of the recruiting coaches.  "The coaches were celebrating me, not tolerating me," he says. "They wanted the best for me as a man, not just as a player. The facilities were also beautiful and Northwestern just really seemed bright." 
Anthony has remained grounded in the present amid preparing for his future. He has played a big starring role on the Portage Northern football team, taking the Kavanaugh trophy back from Central during his junior season in 2019 after the Mustangs had been in possession of it since 2012. During the game, Anthony ran 245 yards and started the second half with a kickoff return touchdown. As a senior captain this year, he has contributed significantly to the Huskies 5-1 record.  He plays both offense and defense and is known by his teammates to bring energy and excitement to his fellow players and coaches. "He's a great leader and obviously an even better athlete," says his teammate, senior quarterback T.J. Coon. "He knows a lot about the game and we have so many talks about the X's and O's of it. He has a bright future ahead of him at Northwestern."
Anthony took extra courses over the summer of 2020 to allow him to graduate high school early. Because of this, Anthony will move to Illinois this upcoming January— five months earlier than other seniors in his graduating class. He reports being excited for his first collegiate football practice and spring game, but is nervous about the academics. With a low acceptance rate and an incredibly rigorous academic curriculum, Northwestern is ranked ninth in the nation academically, according to U.S. News. 
After college, Anthony hopes to be drafted into the NFL and later becoming either a cardiac or a neurosurgeon. While both of these dreams take lots of work to achieve, Anthony Tyus is a man known to be willing to put in the work.
Hudl / Anthony Tyus
About the Writer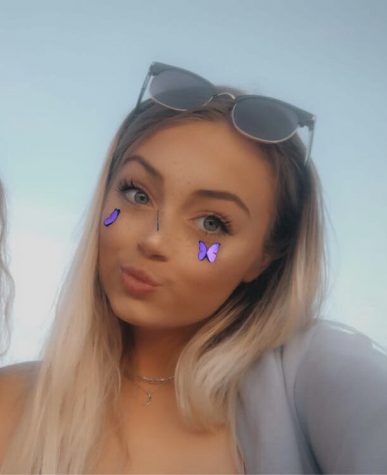 Olivia Coughlin, Staff Writer
This is senior Olivia Coughlin's first year on staff. She is proficient at journalistic writing and is interested in fictional and informative styles...