In a man's world: female throwers carve a space for themselves in the traditionally male-dominated sport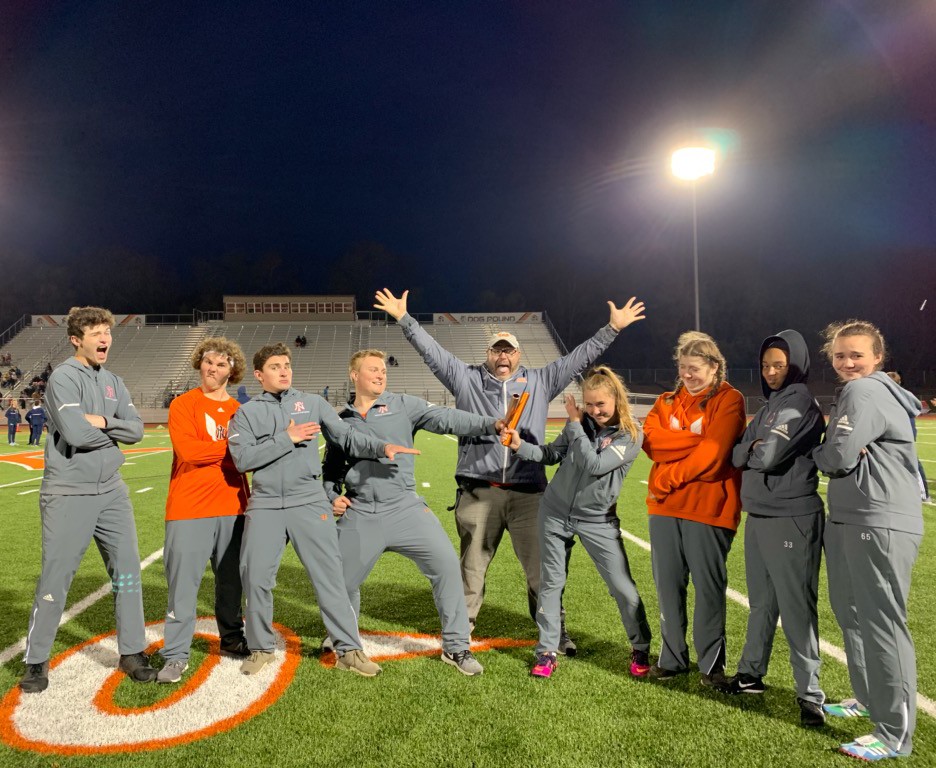 Heaving heavy metal objects across a field probably isn't the first thing that comes to mind when thinking about "girly" activities.  Despite this, throwing events in track and field – shotput, discus, hammer, and javelin – all fall under this category, and girls from middle school to the Olympics are proving that while they might be competing in a male-dominated sport, there's room in the circle for them, too, and they don't have to be dainty while they do it. "Women were always seen as objects who were there to be pretty and there is nothing pretty about throwing, or the faces you make during it all," says senior thrower Makayla Bolton. "All grace goes out the window once you're trying to hit those marks."
A Tale of Two Worlds
World Athletics states that although the sport of throwing dates all the way back to ancient Greece, mainstream women's throwing events have struggled to be recognized. Shot-put for men was introduced to the Olympics in 1896, while shot put for women was not introduced until  1948, representing a gap of 52 years.  Discus, on the other hand, had "only" a thirty year difference, with men's discus also being started in 1896 and women's following in 1928. The quickest turnaround of a throwing event going from men only to including women was javelin. Javelin was first included in the Olympics in 1908 for men and 1932 for women, a gap of 24 years. The event that took the longest to be available for women to compete in was the hammer throw. Men's hammer throw was first introduced in 1900, while the women's was introduced in 1999, meaning that women had to wait 99 years to be able to compete in the same way that men could. 
Although women have been consistently one step behind men in the world of throwing, that didn't stop amazing women such as Michelle Carter, Valarie Allman, DeAnna Price, and many more from setting incredible records and paving the way for women everywhere. "Its kinda stupid, but kinda cool too because it has only been 20 years," says junior thrower Charlotte Wilson when contemplating the introduction of women's hammer throw in 1999. "The women throwing records are really trail blazers." 
Many of PN's throwers also have goals that they're striving for, especially after losing their 2020 season. Sophomore Meaghan Bowers has her own goals for this upcoming track season: "I would say my main goal is to get a new PR (personal record)," she explains.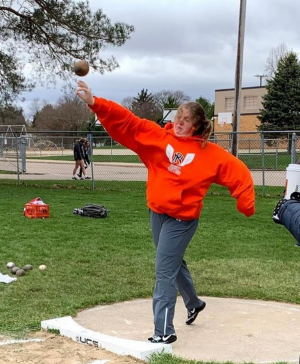 Strength Within
As a society, the idea that women aren't historically praised for being physically strong and powerful contributes to the lack of female throwers.  Wilson believes that the stigma surrounding girls and throwing extends to PN:  "Being a girl and being big and strong is rare, and most girls don't seem interested in this sport," she shares. 
Bolton elaborates: "it [throwing] involves such intensity in your body and you have to be so strong," she says. "I feel like society especially would say that women are not strong, but when you look at women who throw they have such a strength about their whole personality." 
The intensity and training required to be a successful thrower cannot be easily dismissed. Although physical strength is crucial for throwing, one must also be very meticulous about the technique behind a throw. Throwers spend hours upon hours working on drills to fix the most minute details in their technique. The smallest movement can be the difference between an average throw and a new personal record.
There may also be other causes that explain the differences in the numbers of male and female throwers. Class of 2020 graduate Josh DeVries, who now throws for Michigan State University, says, "I guess it's all where the attention is pointed. Women have had much success in throwing, but the male side typically gets the attention, especially in the US because of big names like Ryan Crouser, Joe Kovacs, and Darrell Hill." DeVries believes that despite the lack of popularity, "the US women's throwing side is strong as ever."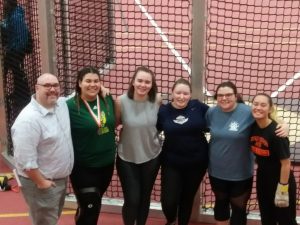 Trailblazers
Of all the strong and powerful women who participate in throwing, there are a few trail blazers that truly stick out. Bolton shares one of her favorite throwers who serves not only as a role model in throwing, but in life as well. "Michelle Carter is one of my favorites because she won the 2016 Rio Olympics and at the same time she had to fight to be black in that space and prove that she belonged there," she shares. "She also gave back a lot to our community, so I always think she's really inspiring." At the 2016 Rio Olympics, Carter threw 20.63 meters (67 feet and 8 ¼ inches) and became the first American woman since 1960 to place in the top three for shot-put. She didn't just place in the top three: her mark earned her the gold medal. 
Even though DeVries throws on the men's side, he has female throwers that he looks up to as well. "Valarie Allman is a great thrower and has had a long journey to where she is today," he shares. Just in the past year, Allman set a new national record in discus with a distance of 70.15 meters (230 feet and 2 inches). Big names like Michelle Carter and Valarie Allman are part of the reason why the interest in throwing is beginning to grow, and there are many others. "Anita Włodarczyk is a Polish hammer thrower who continues to break her own hammer throw record," DeVries adds, extending his list of female throwers deserving recognition, "As well as American hammer throwers such as Gwen Berry and Deanna Price, and also Maggie Ewen, who has had an amazing collegiate career." Ewen earned a bronze medal when she threw 59.00 m (193 ft 7 in) at the 2018 NACAC Championships and competed in the women's hammer throw at the 2017 World Championships in addition to setting college outdoor records in shot put and hammer throw. 
Stronger Together
There is one advantage to the female throwing community being somewhat smaller: it is typically tightly knit. "At a meet, a mom brought cookies for all the throwers, not just her kid or team, but everyone," recalls Wilson, who believes that the throwers are like a family.  "You love, hate, compete, cheer on, and spend time with your family. It's great and horrible at the same time, and I wouldn't change it for the world." 
The closeness of the girls and the fact that, at meets, there aren't many of them also creates a  competitive energy that keeps everyone growing and pushing themselves to be better. "Going to the meets and seeing other female throwers you know pushing out big numbers, it makes you want to do better," says Bowers. "The meets are one of my favorite parts." Meets are not only an opportunity for athletes to push themselves, but also to meet new people and make new connections with others who are passionate about the sport. "We're all friends, but at the end of the day, we're all trying to hit a mark and out throw the girl next to us, and sometimes that can create a little tension," Bolton shares. "But also it's like an elite club and not everybody is built for throwing or the strength that comes with it."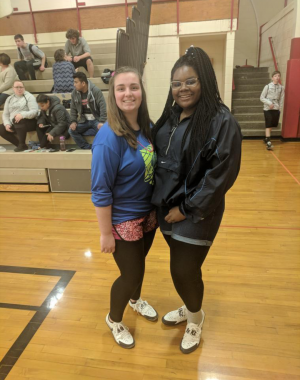 Looking Forward
Despite the lack of women in the sport, change is coming, and it is uplifting for female athletes to see an overall increase in the number of women throwing. "In recent years the number of female athletes has increased a lot in my opinion," Bowers says. "When I went to meets in the 7th grade, I was one of the few girls. Now there are several at each meet and there were a ton of girls at nationals."
To read more about the movement to get more girls in throwing, check out, "You throw, girl: An Olympic shotputter's feminist mission." 

To get involved in this close knit community yourself, email Coach Vanderwheele at [email protected].
About the Writer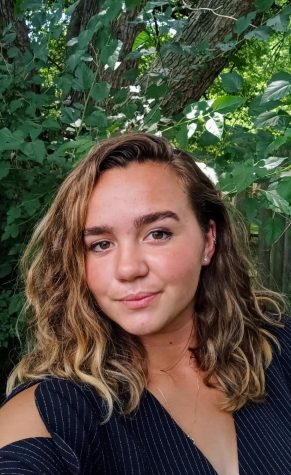 Allie Miller, Staff Writer
Allie Miller is senior and this is her first year on the Northern Light staff. She says, "I took this class because it's such a great community of...