Journalism isn't dying but journalists are
As the Founding Fathers created the Constitution for this nation, they recognized the need to have freedom of the press in order to keep citizens informed and to hold government officials accountable for their actions. Because of the responsibility journalists have to tell the truth and uncover facts, they are becoming increased targets for being killed and imprisoned.
According to Reporters Without Borders, so far this year 8 journalists have been killed and there are currently are 336 journalists that are imprisoned. While it is clear that journalism is essential, why is being a journalist a growing threat around the world?
This trend has several causes, including retaliation for assignments, working in places with limited press freedom, or political leaders actively targeting journalists. Government's attitude towards the press is an additional contributing factor to the dangers of being a journalist. The main goal of journalism is to tell the truth and to keep citizens informed. Leaders that partake in activities that are illegal or decide not to be transparent with their actions attack journalists and their credibility by referring to them as "perpetrators of fake news" or limiting journalists' actions through legislation.
Reporters Without Borders puts out an annual report detailing the amount of press freedom in a select number of nations. In the 2019 report, they scored 180 countries based on journalists' freedom in regards to journalist safety and media independence. The country that ranked first was Norway and the U.S. ranked 48. Among the most dangerous countries for journalists are China, Cuba, North Korea and Saudi Arabia.
While the United States is one of the safer countries to be a journalist, there is still some levels of dangers. After an eight year long feud with the Capital Gazette, a shooter opened fire at at the Capital Gazette newsroom on June 28, 2018. This tragedy left five dead and two more injured.
However, while the trend increases, it is essential not to accept this as doctrine. There are people that are not being held accountable for the mistreatment and killing of journalists. If we choose to remain silent, we will facilitate in the world-wide censorship of the press and citizens.  
About the Writer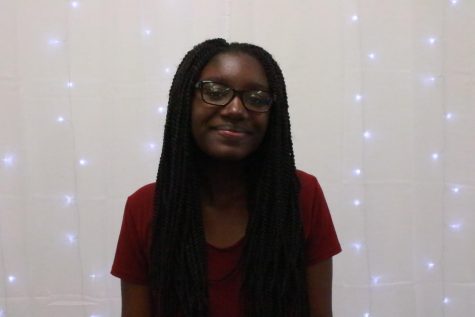 Sheila Mwanda, Entertainment Editor
My name is Sheila Mwanda and I'm the Entertainment Editor on staff. I'm a senior this year and this is my third year on staff. My favorite types of articles...