Golf team competes in state tournament
The Portage Northern golf team has had a great season this year, playing stellar golf all and qualifying to play at the state golf tournament. The team is composed of seniors  Steven Garside and Will Todd, juniors Sam Betts and Bobby Schaefer, and freshmen Braden Falk, Conner Sullivan, Andrew Schaefer and Gabe Rathburn.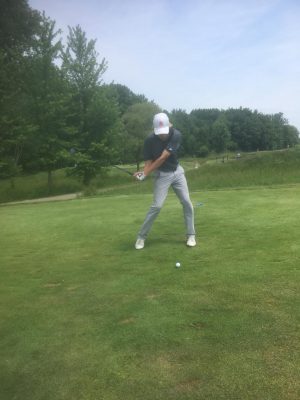 Coach Ed Culp has high praise for the team, saying, "To make it to the state meet you have athletes that are committed to the sport almost year around, and that's the case with most of these varsity golfers: they are "all in"  to develop the skills and spend the time it takes to play at a high level." Culp is excited by the work ethic of his team, and the effort they put in to get this far.
While the team has a solid core of veteran golfers, it also welcomed four freshman members, who bring a special, youthful dynamic to the competitive golf environment. Culp says: "They like to have fun and "be freshmen" but they have talent and going through the process the first time in a lot of new situations. They play loose and believe in themselves and they know I believe in them, so there's no limits here."
The golfers competed at the state tournament on Friday, June 8th and 9th.  "We finished 15th out of 18 schools but there were only 1 other team that had two freshman in there line up and on day 2 we had 3 freshman: Falk, Sullivan and Rathburn," says Culp.
One of those freshmen, Braden Falk, appreciates the opportunity to play this year, and will use the knowledge gained at the state tournament for the years to come. "It's awesome to get this kind of experience as a freshman," he says.