Drama department hosts denim drive for the fall musical "Footloose"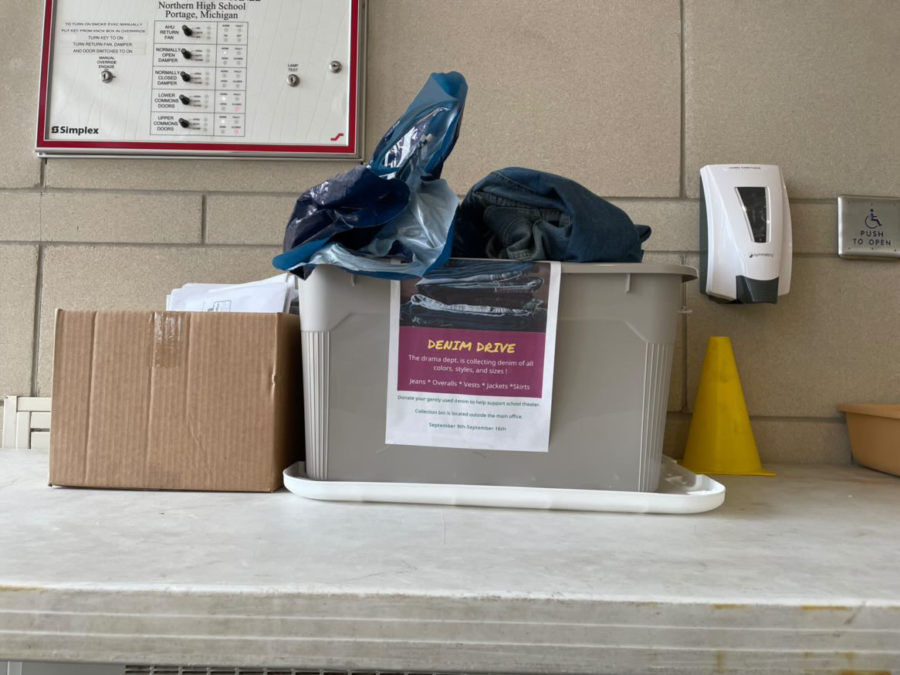 Last week on Monday, September 12th, the drama department announced a denim drive for their upcoming musical "Footloose." The drive goes until the end of the month. September, and to donate, students simply go to the main office and place their denim donations into the bin. 
The drama department is looking for various types of denim to be used for their production. The department will accept anything and everything, but specifically helpful items are cut-off jeans, roll-up jeans, jean jackets, or jean vests. As for colors, they are hoping for pinstripes, acid wash, or anything with an 80s vibe to it. "We're trying to avoid peg leg jeans , but if that's what we get, we can make it work, Mulay Koch said. Along with any style, the department is also accepting rips. 
When the student body comes alongside the musical staff to create costumes, it can do more than just offset costs. "I thought it would be entertaining for a big group of kids, especially because some of these kids were the ones that missed their musicals due to covid," said Mulay Koch. "I think the community will have fun." 
"Footloose" kicks off on November 11th and will run until November 20th. For more information, visit the PN drama website.