PN Parent Compass carries out successful Pack Attack fundraiser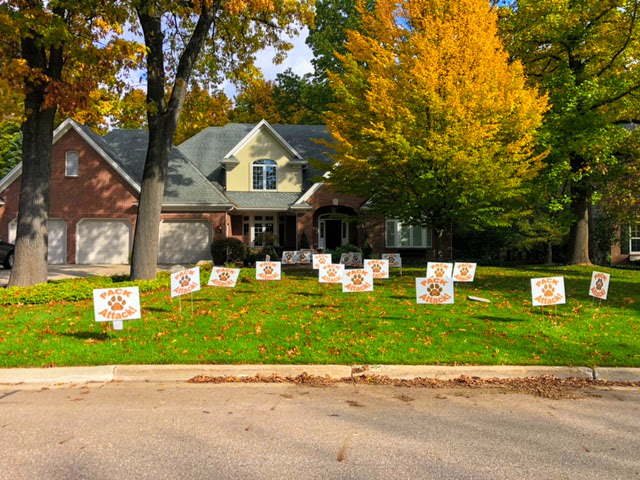 The PN Parent Compasses' new Pack Attack (PA) fundraiser is the embodiment of school spirit, community, and being Pack Strong while still having fun. 
The PN Parent Compass is an organization of the parents of Portage Northern. The idea for Pack Attack was originally brought up prior to when Covid-19 hit, but unfortunately the pandemic caused the idea to be put on hold and revisited at a later date, After the PN Parent Compass met with the school administration about Covid-19 restrictions starting to be lifted and got the ok to revisit the idea, and a committee was formed to follow through with it. "We were looking for ways to re-engage the student body and reestablish a sense of community," said Kristen Falk, the head of Pack Attack.
The way Pack Attack worked is: first a person filled out a google form (that was linked in the announcements) stating their name and contact information followed by who they would like to Pack Attack. Then, they picked a 1st, 2nd and 3rd date for the PA to be carried out. An attack cost $20, which could be paid via PayPal, cash or check delivered to the main office. Then, the PA was carried out by a small parent committee who placed signs in the yard of the person being attacked.  "We have had a great response, we are currently sold out!" Falk said. 
"I love this project because it's a fun way to show appreciation and boost morale," said Emily Zemlick, head of the PN Parent Compass. "I love that it's a surprise until you go out and see the note on one of the signs. It's meant to bring joy in a time when that might be hard to come by." One day when Zelmik was helping out by removing signs from a yard that had been PAed, "The parent came out and started to help me remove the signs. She thanked me for doing this and said it really brightened their day." 
The window for sales is currently limited due to the change in weather: snow and frozen ground make it harder for the signs to be placed in the ground. "Our main barrier to the plan is man power," Zelmick says. "If we get more people on board I believe that we could do amazing things." The PA would love to do Pack Attack again in the spring, but in order for that to happen they would need more signs and more volunteers to carry out the PAs. Due to the lack of resources, they were unable to honor a few double booked dates for PAs. "Everyone has been extremely flexible and gracious when we have had contact them to schedule for a 4th or 5th date," Falk explains. The PN Parent Committee would greatly appreciate more volunteers and signs in order to do Pack Attack in the spring again stronger.
About the Writer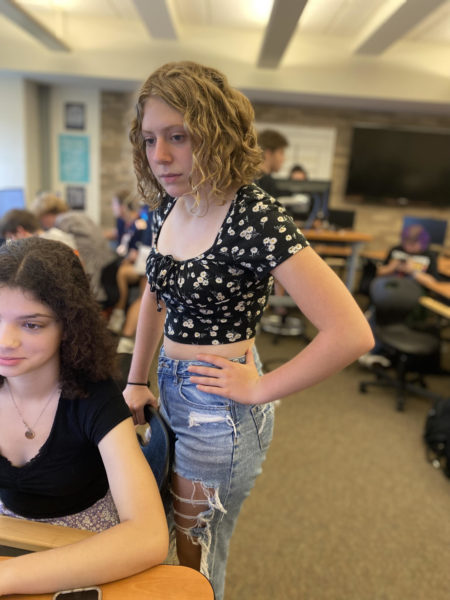 Abby Hosler, J1 Manager
Abigail Hosler is a junior on staff for her third year. She is currently the J1 Manager, Video Manager, and does photography for the paper on occasion....