A prank call to the Portage Department of Public Safety leads to multiple police at PNHS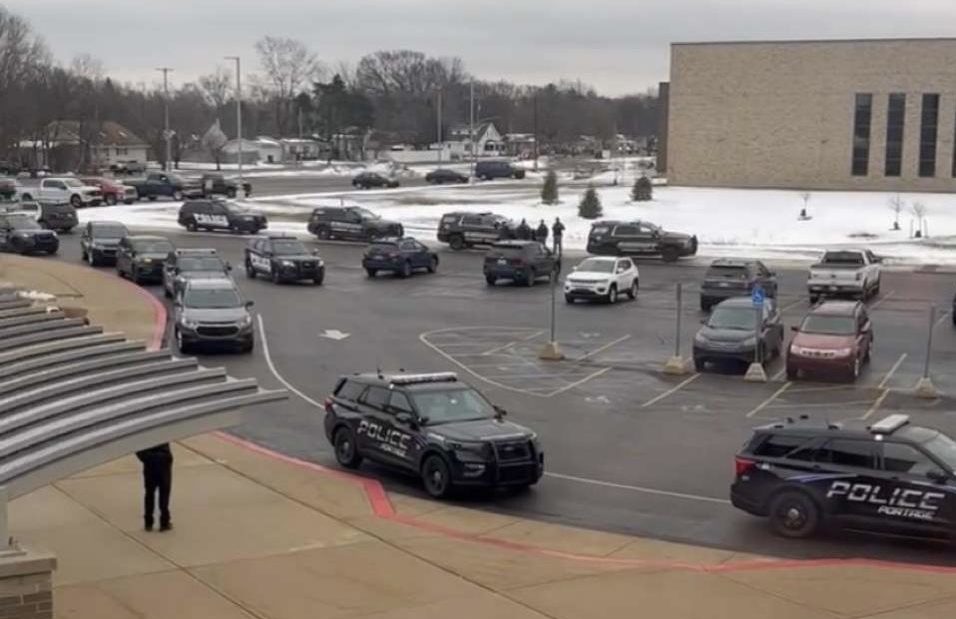 "At approximately 9:35 a.m. on February 7, 2023, a call came into the Portage Department of Public Safety (PDPS) Information Center reporting an active shooter at Portage Northern High School," Portage Public Schools' Community Relations Manager Michelle Karpinski shared in a statement released to the public at 12:45 pm that day.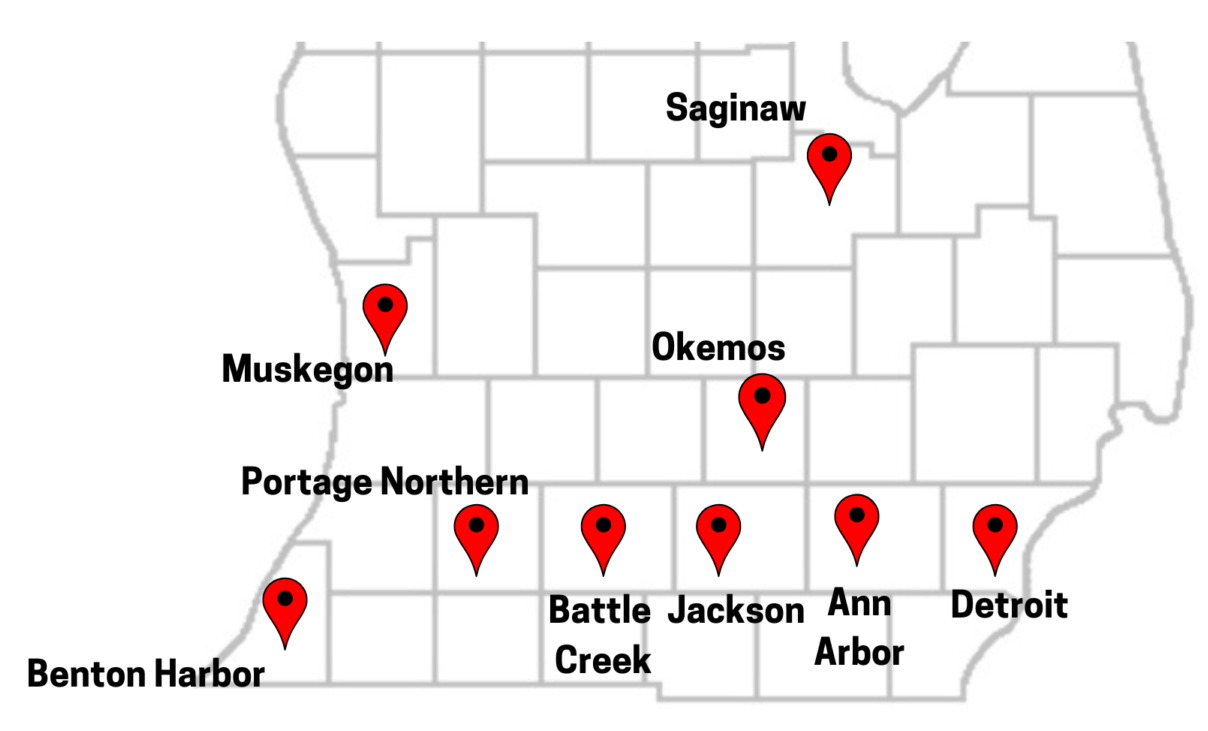 Because other schools across the state had received the same kind of threat, it was clear almost immediately that PN students were never in any danger, but multiple police units representing city, county, and state law enforcement, complete with a SWAT team, arrived at PNHS within 90 seconds of the call coming in. 
Shortly after law enforcement arrived, interim Principal Nate Ledlow addressed the student body through the PA system, clearly stating that the police presence was the result of a statewide prank and that there was no danger and no need to take further precautions. 
Despite the announcement, the large number of law enforcement officials visible on campus still made some students nervous. "It made me worried that something was going to happen even though they said everything was fine," said senior Baylee Wilk. Senior Addison Bobbio had a similar experience: "I was concerned because I had people texting me if I was okay but I didn't know what was going on," she shared. "I was even more concerned with the fact that we proceeded with our day as normal and did not go into a lockup or down until we knew what was happening."
Following the PA address, PN communications director Emily Zemlick sent an email to families with a status update. It read: "There is a heavy police presence on the campus of PNHS right now.  The information that we are receiving is that we have been the victim of a prank.  Several schools in the nearby community have been affected by this prank.  We are NOT in a Lock Up or a Lock Down. More information will be shared when we receive it." Communication followed from the district reinforcing the information.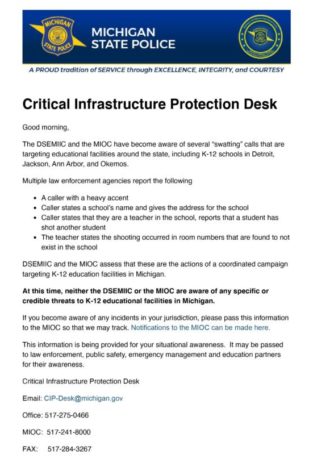 The police presence decreased throughout the remainder of the morning, and as the day progressed, students felt more at ease. "I definitely started to feel better towards the end of the day," said sophomore Madison Hoerman. "Everything calmed down and it wasn't as big of a concern." 
PNHS was one of several Michigan schools that was the target of the same prank call scheme. Battle Creek Central, Harper Creek, Muskegon, Benton Harbor, and Okemos High School, among others, also received the same call, which the Michigan State Police described as "swatting."
According to state attorney general Dana Nessel, who addressed the statewide calls in an 11:58 am press conference, swatting "is defined as a prank call made to emergency services in an attempt to dispatch law enforcement to a particular location," and is a crime with serious consequences: offenders can get either misdemeanor or felony charges that result in jail time. 
The incident was the second baseless school safety threat in 24 hours. The day before, the afternoon ended in a lock up due to what school resource officer Kevin Burleson described as an individual from a different school that was making threatening statements to members of our school community. In both cases, the swift responses by school and law enforcement officials demonstrated that PN is prepared to keep staff and students safe in the face of threats both real or perceived. 
"Anytime when these situations happen or take place, you go into basically a review of what happened. You really break it down and analyze and figure out what you can do even better if you go into these situations the next time," said Ledlow. "I think one of our biggest takeaways and findings from what happened was that all of the training that we have invested in with all of the ALICE protocols paid off because everything went seamlessly." 
Burleson, who was on scene while the events unfolded, also believed that the situation demonstrated preparedness. "It was organized chaos," he said. "Nobody got nervous or concerned," Ledlow added. "The hall supervisors were awesome, the law enforcement was amazing, secretaries were great, and the administrators could do their thing." 
PDPS and the FBI are still investigating the incident. Tips and any information pertaining to the event should be submitted electronically to the Michigan State Police or submitted by phone to:
Michigan State Police – 517-275-0466
Michigan Intelligence Operations Center – 517-241-8000
Portage Department of Public Safety – (269) 329-4567
Silent Observer – (269) 343-2100
About the Writer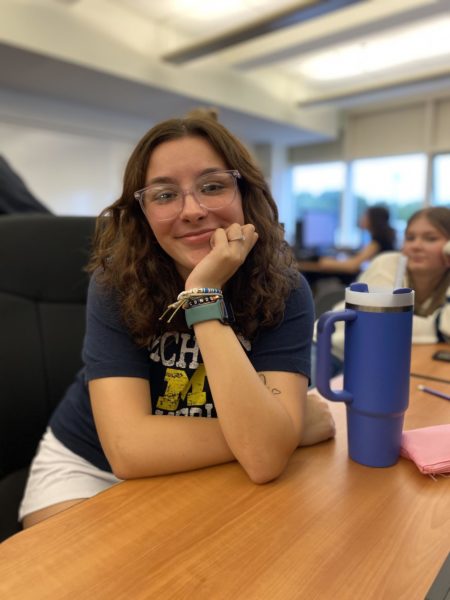 Brie Quick, Co-Editor In Chief
Brie is a senior and in her fourth year on the NL staff. She is currently the co-editor in chief, and in the past she has been a social media manager and...