Students shine at fourth annual People's Choice Awards
On the evening of March 20, 2023, 53 students gathered in the auditorium for the fourth annual People's Choice Awards.
Unlike other celebrations, like Student of the Month and Academic Awards, the People's Choice Awards have more subjective criteria: "Have you ever had that student that makes you glad you are in education? A student who shows dedication, who makes your day better and may not get noticed all the time?" the nomination form asks. Each staff member can select one student to be recognized, and each student can only be nominated once.
The People's Choice Awards came to life at Portage Northern during the pandemic with the help of assistant principal Kelly Hinga, who helped with a similar event when she used to be a principal at Loy Norrix High School.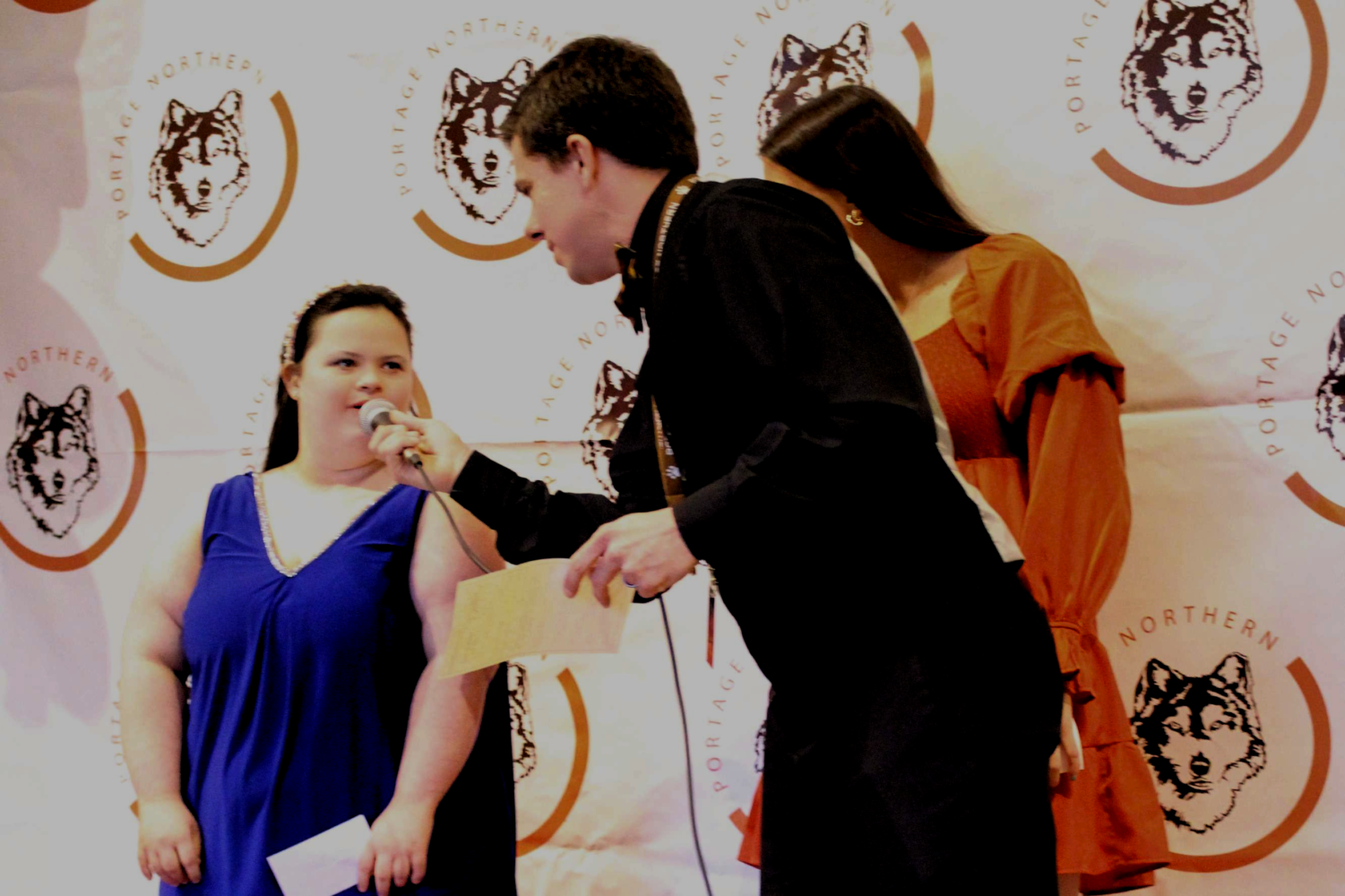 Students gather by the community rooms and then walk across the front of the school and over to the auditorium, entering on a red carpet while history teacher Joey Wood welcomes them in and their teachers applaud.
Once everyone is seated in the auditorium, the event is emceed by Wood and English teacher CeCe Weeks. "I really like working with Mr. Wood because he gets to play the funny guy and I get to play the straight guy and we make a good team," said Weeks. "We got pizza with our families the night before and brainstormed the whole thing."
The "thing" Weeks is referring to was an act that involved her trying to keep the show going smoothly despite Wood's insistence on using ChatGPT to draft their script, which Wood says was at least slightly inspired by a South Park episode. "Every single thing that we used legitimately came from chat GPT this year," Wood shared. "I probably was a solid B minus, but I loved it and we have fun."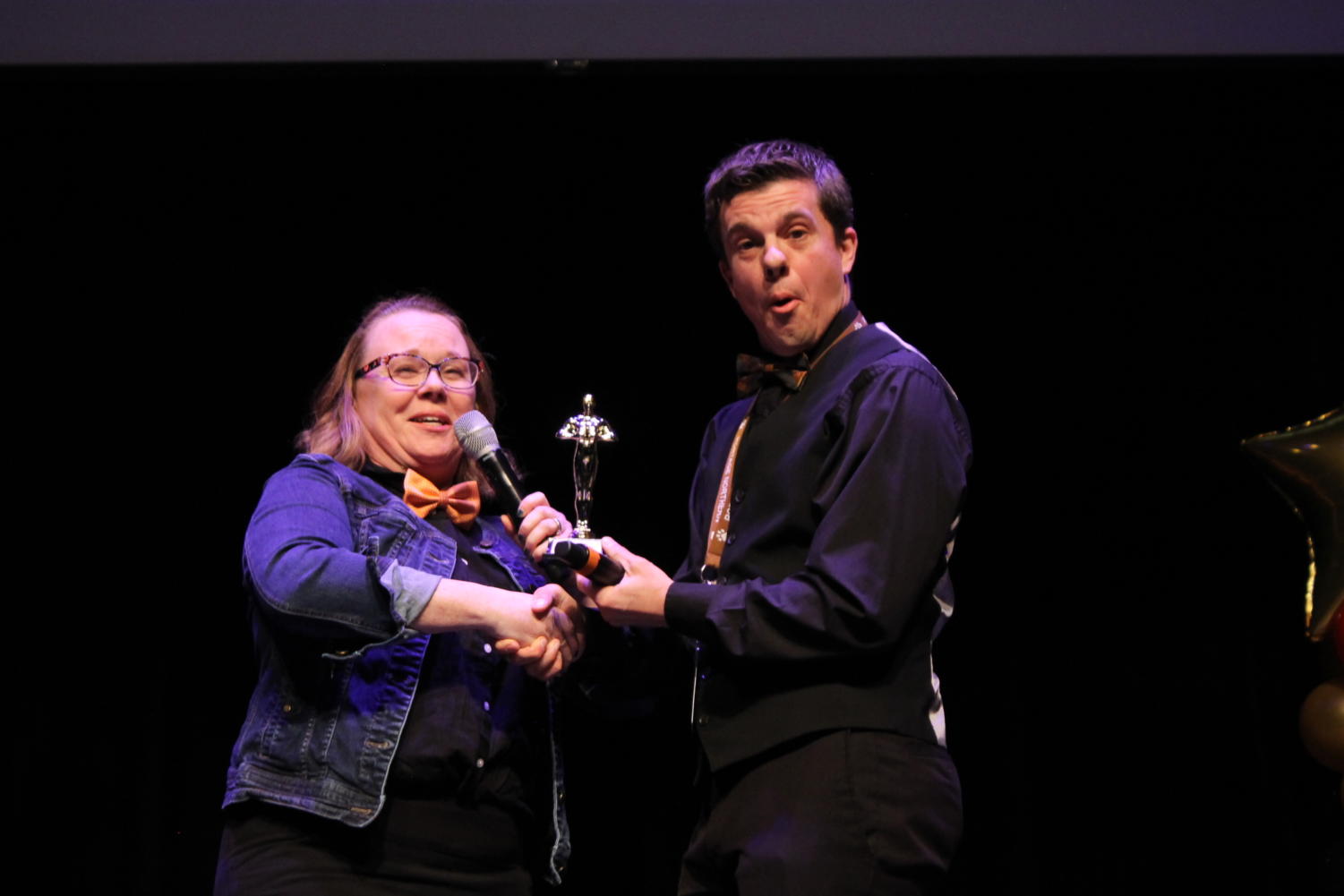 One key aspect of the night is that while students know they are receiving an award, they don't know which staff member chose them. In the weeks leading up to the ceremony, each student is recorded guessing who picked them and why, and then those videos play before they receive their awards. Students are grouped into three segments to help the night go smoothly. Before each segment was a talent act that showcased student performers. Freshman Ava Witt guessed her nominator, Emily Anthony, accurately. "She's very nice to me and she's a really bad liar!" she said.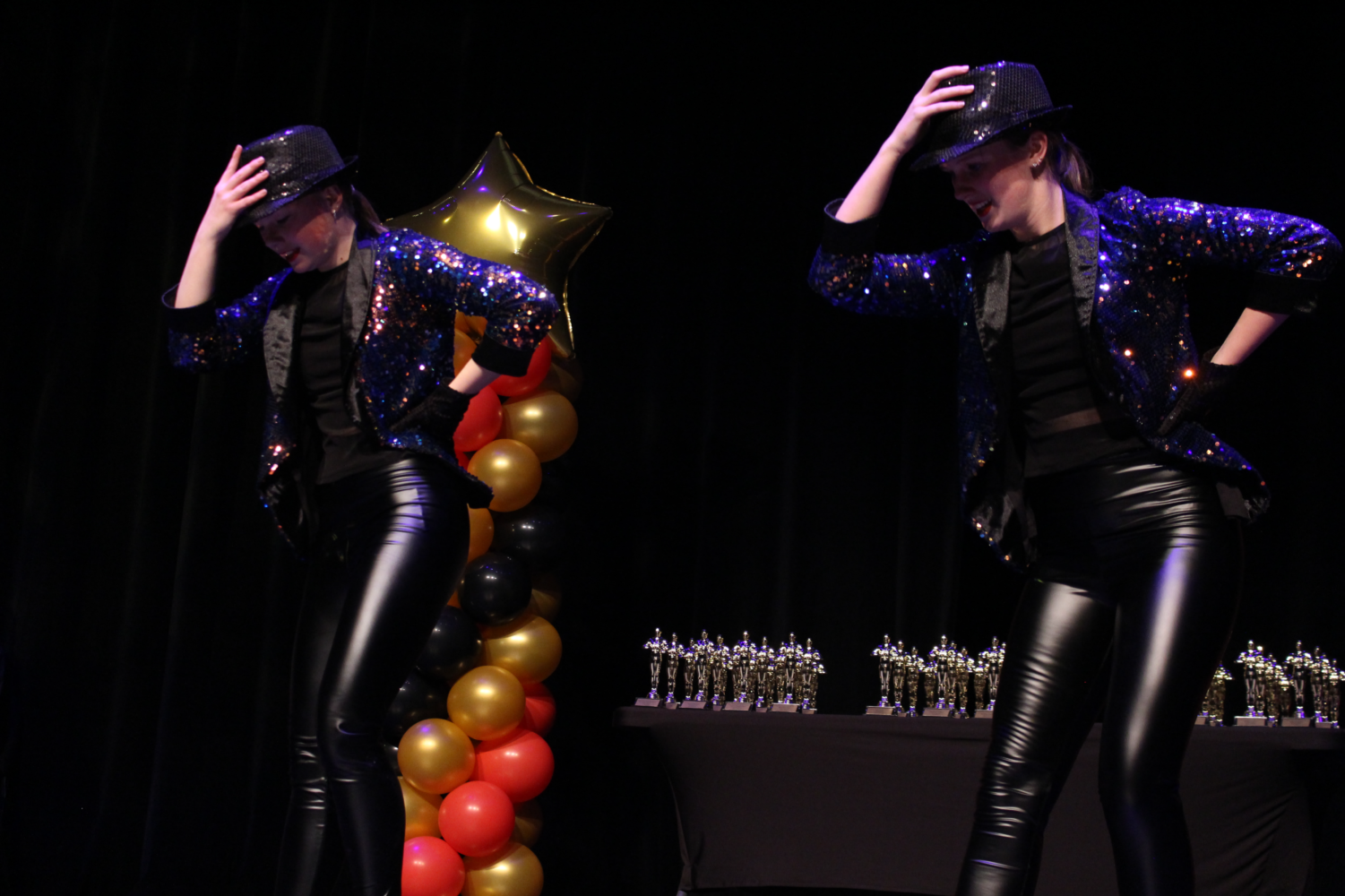 Before group 1, Nora Zemlick and Haley Downey performed a tap dance duet. Group 1 award winners were Jackson Altweis, Blessing Afiademanyo, Jerry Afiademanyo, Sitora Aminova, Corbin Barnick, Yulissa Becerra, Kenyon Brock, Natalie Burlew, Margaret Busha, Taylor Butler, Camila Castillo-Rua, Ashley Chard, Kait Cook, Alisha Emory, Rylan Falk, and Karsyn Glascock.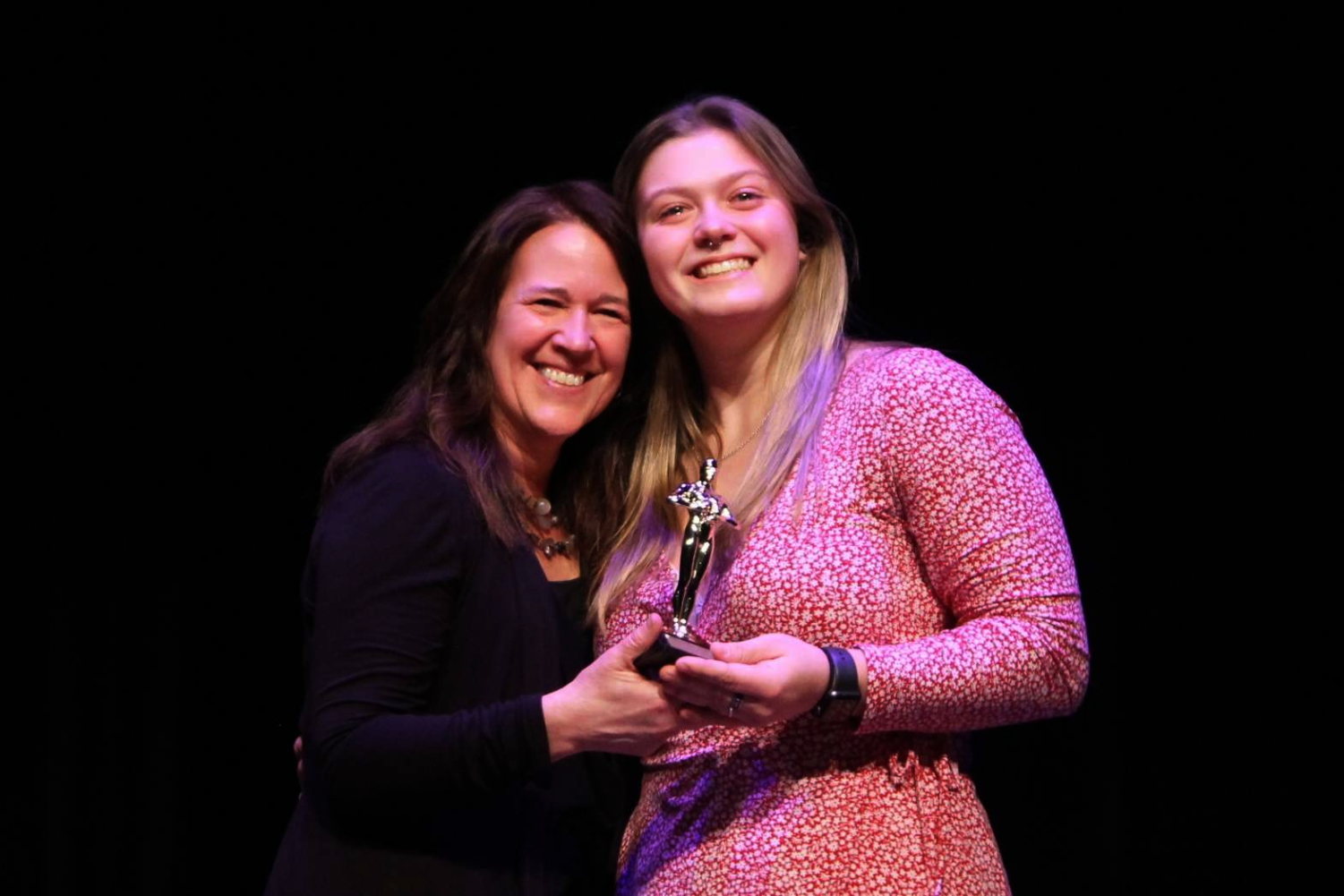 Before group 2, the Honors Quartet of Lily Frayer, Patrick Heller, Levi Miller, and Owen Randall played string instruments. Group two winners were Olivia Hill, Alexis Jenkins, Nick Jepson, Drew Kelley, Clara Kim, Minaleah Koffron, Xavier Luczak, Cane Mack, Sloan Markin, Helen Masterson, Jordan Moragne, Joshua Nadaud, AJ Ozuzu, Elijah Parker, Jay Pike, Tiara Plair, and Logan Post.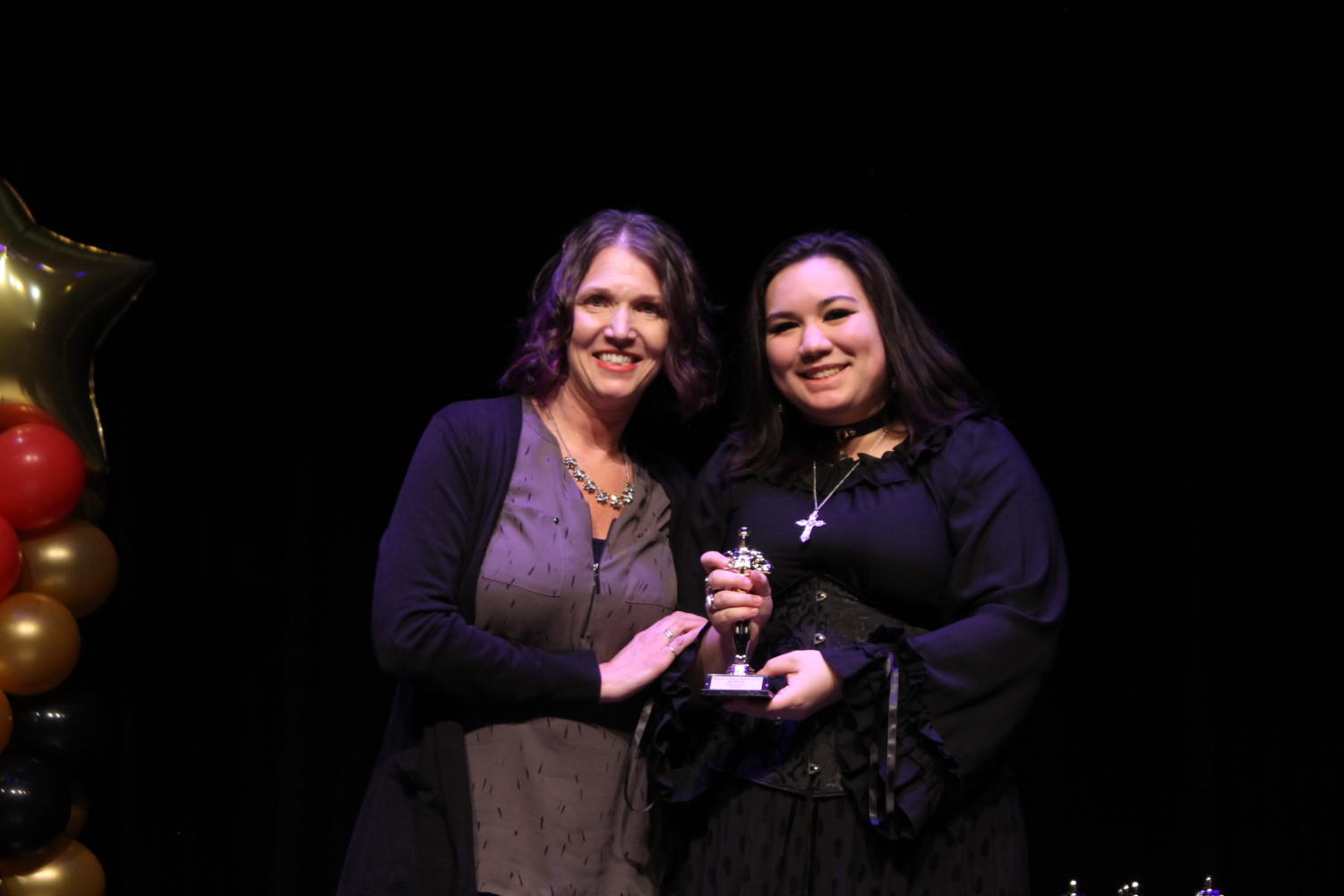 Before group 3, Vu Le, who won last year's talent show, gave a modern solo dance performance. Group 3 award winners were Ash Rentz, D'Zhante Reynolds, Elizabeth Rzepka, Safa Bahar Sadat, Jack Seger, Melody Seith, Alexandria Smith, Trenton Smith, Isabelle Stahl, Janavian Stewart, Sophia Sypris, Natalie Tardy, Simon Thompson, Jesse Tibble, Brooklyn Wade, Riley Webster, Jani Whitley, Baylee Wilk, and Ava Witt.
Click here to view all of the photos from the evening (photos taken by Abby Hosler and Annabelle Bartz).