Heavy Lifting: Hannah Hopkins' ascendance as one of PN's best power lifters
Hang on for a minute...we're trying to find some more stories you might like.
Never did the former-cheerleader Hannah Hopkins (12) imagine herself to becoming one of the best high school powerlifters in the nation. After realizing her disconnect with cheerleading, Hopkins discovered a new passion: powerlifting. Due to her enjoyment of bodyweight exercises, Hopkins enrolled in power training class her freshman year. "Ben Powers, a senior who did powerlifting, was in the class and he showed me the basics and gave me the confidence to compete [in powerlifting]," said Hopkins. Yet, once she started to lift competitively, there was no stopping her. Hannah, a self-motivated teenager, grew in terms of strength and gained nothing but success.
The first time Hopkins competed in a state tournament her freshman year in 2014 she set a new state record. However, she did not only want success for herself, she aspired to dissolve the negative notion that women cannot participate in weightlifting activities and increase women involvement in this predominantly male activity. She says, "for years we only had 2-4 girls [on the team], and I told [Coach] Scherm I'd get us a women's team, so this year I made it happen." Hopkins formed a victorious team of thirteen girls, each one of them qualifying for the state competition. She emphasizes on the fact that powerlifting does not only serve men, and does her part in overcoming this stigma by focusing much of her time on building and strengthening the team she has created. "My favorite experience in Powerlifting has been watching some of the girls on my team gain so much confidence and watching them open up more to me and one another. They're a very diverse group, and it's incredible watching them support one another at competitions," said Hopkins. Hannah has created a positive space for young women, such as herself, to grow and pursue their ambitions. Gabby Penn (12) says, "[Hannah] encouraged other girls just like me who had absolutely no confidence and [built] them up. She pushes them to be their best because she wants them to see their bodies' ability and how strong we can be, not just physically, but also emotionally."
Although Hannah is a soon to be graduated senior, she does not plan to stop here with her passion. "I aspire to earn a spot on team USA in the next three years for Olympic lifting," said Hopkins. She will do whatever she has to, in order to reach her full potential. "It's amazing how hard she works," said Drayke Simpkins (12), who works with Hopkins at Bed Bath and Beyond. Hannah never considers a break from her training because of her desire to be the best version of herself. To Hannah, powerlifting serves more than a sport she excels in. She continues, "lifting tremendously increases my physical and mental health, which makes everything in my life feel exactly how it should be, and that brings me joy."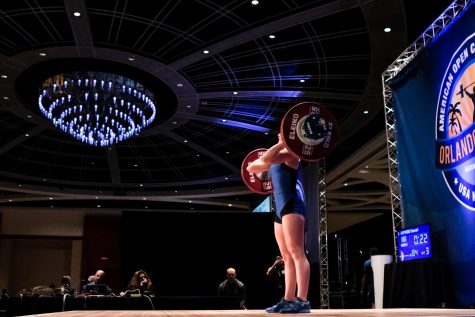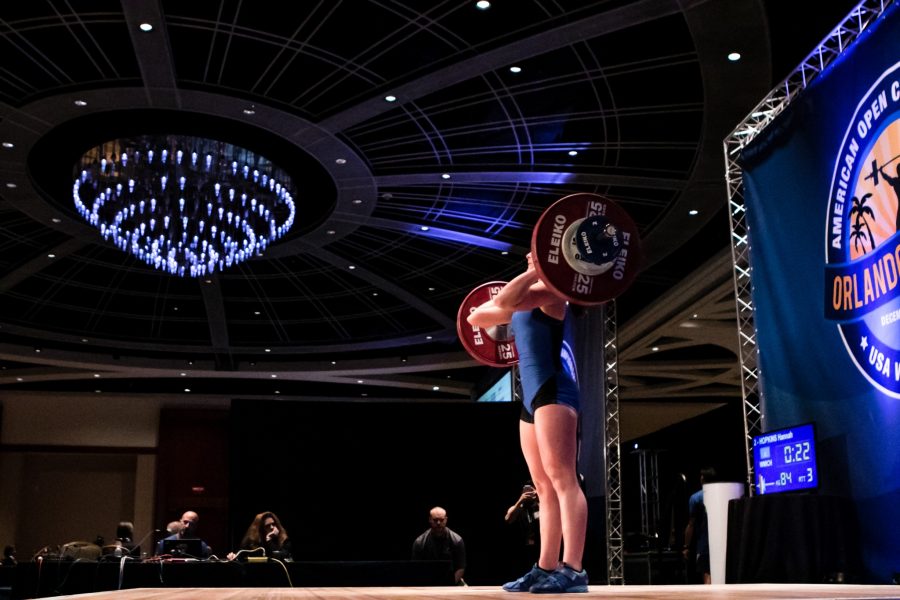 Hannah Hopkins lifting at the American Open tournament in Orlando, Florida in December 2016. Photo credits to "Lifting Life"