Taylor Swift releases Evermore as the surprise follow up to Folklore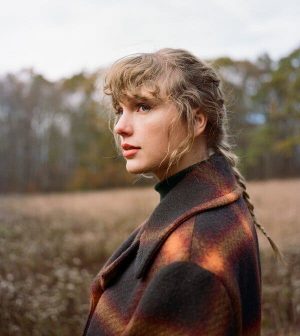 Artist of the Decade, Taylor Swift, released her second album in 2020 on December 11th. A sister album to her previous album Folklore, Evermore contains 15 tracks, plus two bonus tracks which have not been released yet. In her Instagram unveiling for this new album, Swift provided the tales for most songs and showed how the songs on Evermore intertwined with those on Folklore. 
Evermore:
Track 1- "willow"
The lead single for 'Evermore'; the music video for willow connects back to songs from 'Folklore', such as references from "cardigan", "seven", "invisible string", and "mad woman"
Track 2- "champagne problems"
Crippling addiction and self-sabotage leads to two college lovers' fallout and a failed proposal, which causes the hometown skeptics to blame it all on her "champagne problems"
Track 3- "gold rush"
The key change early on in the song indicates the beginning of the split second day dream one experiences upon first seeing someone
Track 4- "'tis the damn season"
What happens when a Hollywood star (Dorothea) comes back to her hometown for the holidays and rekindles an old flame; Connected to Track 8, "dorothea"
Track 5- "tolerate it"
Another infamous heart wrenching track 5 where love is tolerated and not celebrated, when your effort doesn't seem to be enough
Track 6- "no body, no crime" (feat. Haim"
A storyline about infidelity, scheming, murder, and then covering up the act
Track 7- "happiness"
Contradicting to the name, this is another sad track that Swift said was about "the realization that maybe the only path to healing is to wish happiness on the one who took it away from you."
Track 8- "dorothea"
The same small town girl from Track 4, "'tis the damn season" left her town to go pursue her big dreams in Hollywood
Track 9- "coney island" (feat. The National)
A comparison with the idea of love and Coney Island, and how at one point they were both the best place to be
Track 10- "ivy"
Compares a dead love to a widow grieving which leads to an illicit affair, whose affection grows like ivy
Track 11- "cowboy like me"
A story about two young con artists initially looking for rich beneficiaries and "fancy cars", but they end up falling in love
Track 12- "long story short"
A long story put short into a 3 minute explanation, Swift talks about her hard times in the past and how things are better now
Track 13- "marjorie"
Track 13 on folklore being a tribute to her grandpa lost to war, track 13 on evermore is about her late grandmother Marjorie, who's opera vocals play in the background of this song adding a more personal effect
Track 14- "closure"
The chaotic instrumentals in the background reflect on the feeling of the battle of thoughts in one's head when they say closure isn't needed, but their actions and heart say differently
Track 15- "evermore" (feat. Bon Iver)
A track about finding a glimmer of hope in situations where you brace yourself for the worst and that things do get better, forevermore
Bonus Tracks
Track 16- "right where you left me"
This bonus track reflects the feeling of feeling trapped in an old relationship while everyone around you has moved on, but you just cannot
Track 17- "it's time to go"
A perfect closing for this chapter, this song explores the feeling of knowing when it's time to go, or time to leave from a situation knowing that you'll be better off in the end.