Netflix's Wednesday dances between realism, surrealism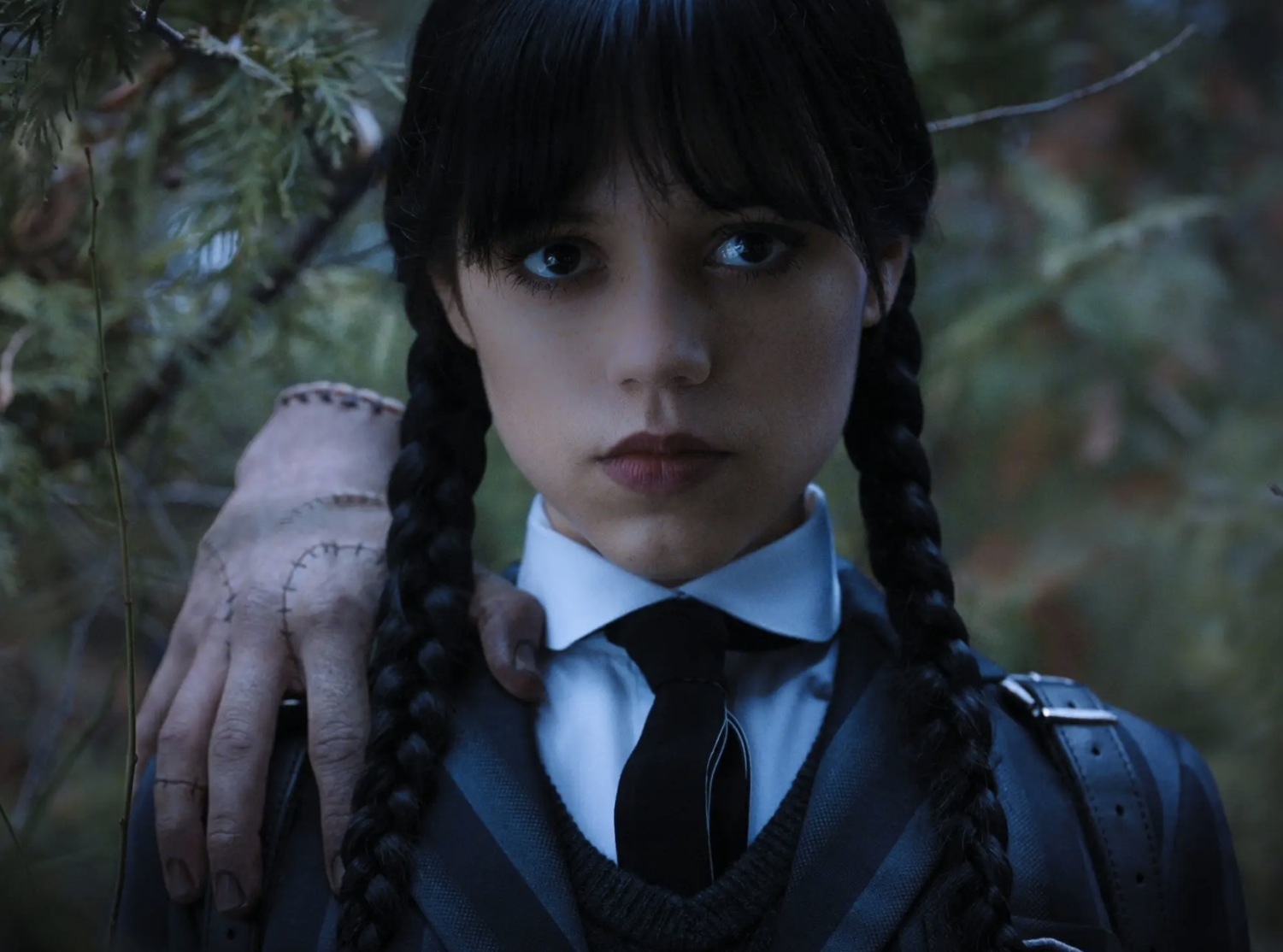 I love Wednesday. There is not much else to it. This amazing show has many twists, the acting is great for the most part, and the show is absolutely beautiful.
Directed by Tim Burton and starring Jenna Ortega, Wednesday was released on Netflix on November 23, 2022. The dance between realism and surrealism is portrayed wonderfully, and as someone pretty good at guessing the ending of shows, this one had me guessing constantly.
The show is set with Wednesday as a teenager who has just transferred to a new school, specifically a school for outcasts, such as sirens, werewolves, and more. It focuses on her journey at this new school and how she helps solve a string of murders. The story is well-written and the characters speak in a believable way. The story takes twists and turns and is sure to keep the viewer on the edge of their seat.
Ortega does an amazing job portraying a grown up version of the character that still leaves her charming, in her own way, and a lot of fun to watch on screen. Unfortunately not everyone in the show was able to live up to Ortega's performance. Many of the characters lacked the depth in portrayal that was seen in Wednesday. Sometimes it was enough to disrupt the follow of the scene because no matter how great Ortega was, she could only be one half of the conversation. Despite this, the show is able to overcome this weakness and still be a delight to watch.
Apart from Ortega's acting, the most impressive part of this show was the effects. There were so many beautifully composed shots that add to the story and allure of this show.Wednesday makes a friend that is incredibly different from her and they make sure to show this dichotomy in their surroundings. The show is characteristic of Burton's style and is surely an addition to his collection of successes worthy of adding to your watch list.