Bookish with Avery Bogemann: Beach Read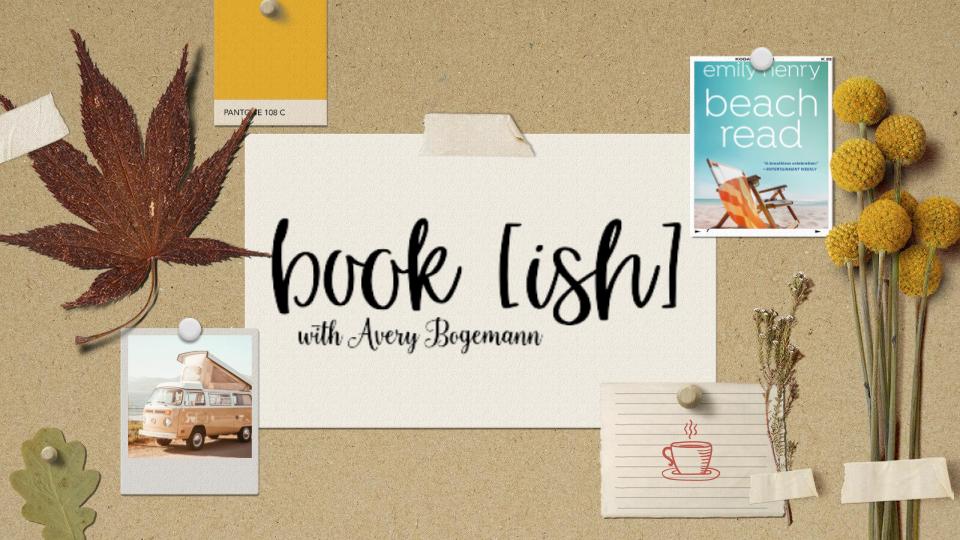 As summer was coming to a close, I was under the impression that the feeling of freedom the season brought me was being lost. I didn't want to let go of the warm weather and the lightness of no responsibility. I wanted to keep the summer feeling alive. As I opened Beach Read by Emily Henry, I felt as though the Michigan summer had never begun fading. The main character, January, has moved to North Bear Shores, a lake town in Michigan. Her life is in shambles and she wants a new start. This refreshingly quick read gives you a view into a perfect imperfect summer romance. 

When I opened this book, I didn't expect much. I wanted a lighthearted read full of love and summer feelings. What I got was a book that changed my view on the romance genre as a whole. I found the novel in a small bookstore at the end of summer. I'm a person that enjoys romance, so I decided to pick it up. I find it hard to enjoy something if it doesn't have a sprinkle of romance in the story somewhere. I like reading about love and how different love is to every author who writes about it, so when I saw this book filled with the promise of a love story, I just had to pick it up. I read it right away, diving into the story of January Andrews. 

"

I rate this book 4 out of 5 stars; it's a summer read for the ages and a refreshing take on the romance genre."

January shows just how relatable a romance story can be. Her life is filled with the disappointment of fading love: her parents blindsided her with the knowledge that her father had cheated on her mother, and then her father added salt to the wound with his untimely death. January can't seem to come to terms with the fact that her parents' love wasn't perfect, or that the love she has isn't perfect. This leads her to move into her father's old home, the one he shared with his mistress. She's a writer and needs a new space to get some ideas, but she's at a standstill and can't seem to get her brain moving to write. As a writer myself, I feel this on a personal level. Sometimes writing is difficult when other things are going on; stress and lack of creativity can be detrimental to a writer. 

January meets Gus, another writer who's in the area. She makes a bet with him that she can write a book in his genre, and thus he has to write one in hers. She writes romance and he writes "bleak literary fiction." This leads to a blooming romance of two young writers on the beaches of Michigan. 

Gus and January's relationship feels so real. Everything they do or say has a reason, none of it feels like something just to move the plot along. Their dialogue isn't pushed along because of plot, the plot is pushed along because of their dialogue. The book revolves around character growth; the plot is just an addition. The true story is how they interact with one another and how the characters affect each other. 

Sonya, the mistress of January's father, is a character I hate, not because she's unbearably evil, but because she's the opposite. January hates Sonya for her relationship with her father, but as she gets to understand more of their story, her feelings become complicated. Not being able to fully justify your feelings hurts, and it hurts more when the person who hurt you hangs around and is liked by other people. It's a selfish feeling, but it's real, and it's something that should be shown more in literature. Sonya is a real character who has flaws and strengths, yet despite knowing that, even I can't help but hate her. Seeing the story from January's point of view, it's hard to do anything other than side with her. 

The big mystery in this book is if January can move on from things that have hurt her in the past. January, by the end of the novel, is able to pick herself up and learn to love. It's a long, never-ending journey, but one that she's willing to take. This book showed me that love is complicated and there is no right or wrong way to love someone. Love is never perfect, and it's never imperfect, it just exists and we should learn to embrace it as it is. I rate this book 4 out of 5 stars; it's a summer read for the ages and a refreshing take on the romance genre.