#Alive: a zombie movie more relatable than ever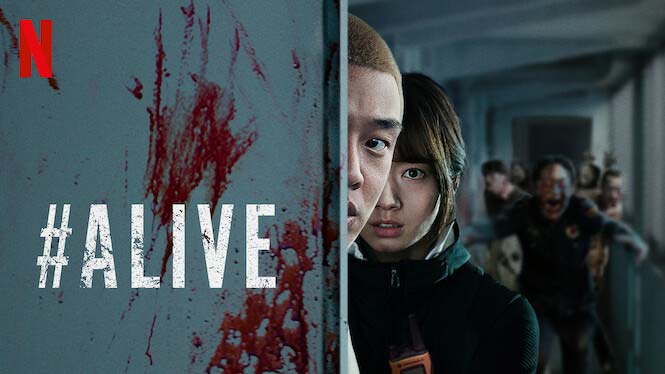 Unironically enough, since the beginning of quarantine, I have been stuck in a constant loop of watching and even re-watching apocalyptic and post-apocalyptic movies. One movie in particular that was recently added to Netflix is "#Alive." A 2020 South Korean zombie film directed by Il Cho, "#Alive" centers on the theme of isolation. 
The thriller follows the life of Oh Joon-woo (Yoo Ah-in), a gamer who struggles to survive alone in his small apartment as the city outside faces the outbreak of a ghastly virus. Oh, unable to seek for an immediate rescue due to a disconnect from the internet, has a limited food and water supply. Fearing that the zombies would cause a painful death or he would perish due to a run-out of supplies, Oh loses motivation to continue his own life. Soon afterwards, he becomes aware of another survivor, Kim Yoo-bin (Park Shin-hye), a female resident who lives directly across from his own apartment on the opposite side of the building. Together, Oh and Kim brave the apocalypse by sharing resources and providing company in their otherwise bleak situation. They find solace in one another and continue to fight with the hope of being rescued.
In the midst of Covid-19, "#Alive" is a realistic portrayal of what life is like in quarantine for most people. In the beginning of the movie, the infection spread fast throughout the densely populated neighborhood Oh and Kim reside in and zombies were quick to overrun their apartment complex. Oh, being a gamer, rarely ventured outside to begin with, so he was quick to barricade himself in his apartment after the emergency alert requesting all citizens stay indoors and avoid going out was broadcasted. For most of us, quarantine made us realize that we took what we had for granted. Oh, not being able to go outside without fear anymore, realizes that he missed the opportunity to go out with friends and family due to his constant gaming and streaming.
Technology plays a huge part in the survival of Oh and Kim. Both characters were able to grow a bond through the use of smartphones and a drone; they were able to project words from the screen of their smartphones for the other to read and they were able to tie a rope between their apartment balconies in order to send supplies back and forth by using a drone. The film highlights the fact that now more than ever, technology has allowed people to stay connected to those we can no longer see habitually in person.
Overall, "#Alive" encapsulates all the complex emotions felt when people are left in isolation. I know for myself, the negative emotions can easily cloud your thoughts, but Oh Joon-woo was a character that showed true strength and resilience even when he felt that it was hopeless he and Kim would be rescued. It also features some excellent social distancing if I do say so myself. I would give "#Alive" a four out of five stars: even though it feels a lot more relatable in the time of Covid-19, it is an entertaining addition to the list of zombie thriller movies.
About the Writer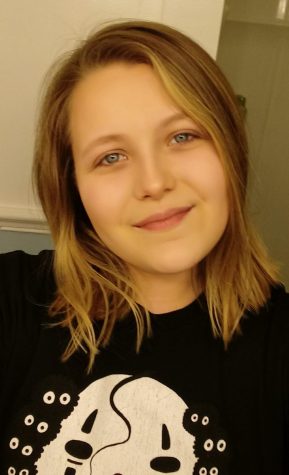 Lizzie Sheldon, Staff Writer
"I'm excited to get to know all the other journalists and try my hand not just at writing but designing as well," shares senior Lizzie Sheldon, a...