May the Odds be Forever in Your Favor: Catching Fire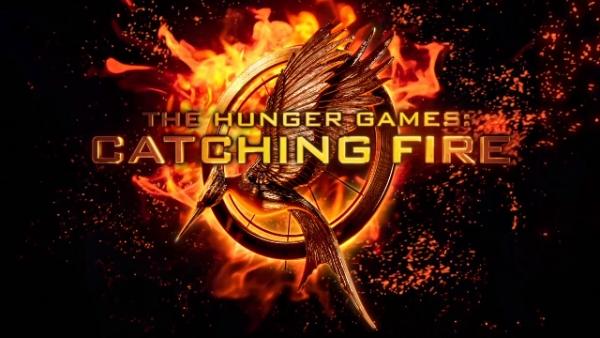 After winning the 74th hunger games Katniss and Peeta become targets of the Capital causing a rebellion in Districts of Panem. There is bound to be a handful of action seeing that Peeta and Katniss are embarking on their 'Victor's Tour' of the Districts. Let the games begin. "I love Josh Hutcherson and Jennifer Lawrence- she's so amazing," said Abby Twilling (11). Well, get ready Hunger Games Fans because The Hunger Games: Catching Fire is on its way to theaters. Jennifer Lawrence and Josh Hutcherson return as Katniss Everdeen and Peeta Mallark for the second installment to The Hunger Games movies.
"I'm probably the most excited for the arena or how they take over the Capital, it's going to be cool,"said Twilling. In Catching fire there is said to be some extreme conflict.
"I hope to see more action than romance because it's not a love story,it is about taking over a dictatorship and staying loyal to where you came from;"said Twilling. But what is a movie with out a little romance? One of the most asked questions when it comes to the Hunger Games are, Team Peeta or Team Gale?
"Is that even a question? Team Peeta. He has always respected Katniss and Gale just belongs in the friendzone,"said Twilling.
The Hunger Games has become quite the phenomenon. In fact, the first Hunger Games reached $155 million at the domestic box office. That is the best for any film opening outside of summer and the third-best debut of all time. We can only guess how successful Catching Fire will be. "I think that it has to do at least as well as the first movie. And the first movie seemed to do really well so I'm sure it will do great,"said Rebekah Rainwater (11). The Hunger Games have made their mark in its fandom.
"I think that Catching Fire is going to do good at the box office because it has an amazing plot, and who does not want to see Jennifer Lawrence,"said Twilling.
Make sure to check out the compelling characters and the astonishing plot on November 22nd when The Hunger Games: Catching Fire airs in theaters. There is no doubt that there will there be a long wait to see the rated PG-13 movie, so may the odds forever in your favor.