Students adjust to online learning
With the new school year starting, students are figuring out ways to adjust to online learning. PNHS students have the option to do online learning in the building or at home. Whether the students are in the building getting help or just doing it in the comfort of their own home, they've had to do some adjusting.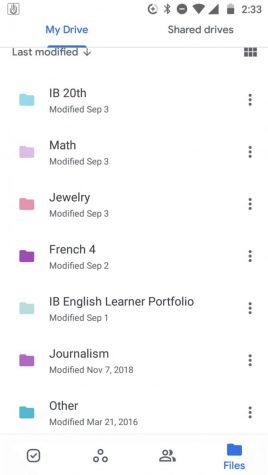 Everyone has different ways of adjusting to the online learning environment. "Some ways I'm adjusting to online learning  is just being patient with the technology and the teachers and myself nobody's really done this before and we're all learning so I'm just trying to be as patient as I can and not be late to my classes," says senior Makayla Bolton, who is doing just online.
The students aren't the only ones that are trying to adjust to this online learning. The teachers are having to adjust to this new way of teaching. They are used to being in class and interacting with the students but now they are sat on a screen teaching their students. "Sitting in front of the computer all day, instead of being up and moving around the classroom and directly interacting with students, has been a big adjustment. I make sure to get up away from the computer screen whenever possible.  It also is very quiet in the building, which is odd," said English teacher Allison Grattan.
However, with everyone adjusting to online learning, there are going to be some things that are hard about it. "I'd say getting up and just having to get on the google meet calls," says senior Kaylea Weber, who is doing online with in building assistance. Teachers are also having to deal with some struggles with online learning. "As a teacher, I have always fed off the energy of kids in my class. It has been really hard to adjust to not having students in the room when I am teaching. I must say that I really do appreciate every time a student is willing to turn on their camera or unmute their mic. It makes me feel a little bit more normal every time," says history teacher Joseph Wood.
Even though there are hardships about dealing with online learning. There are also some things that are easy about doing online schooling. "The easiest thing is the actual learning. I feel like the teachers have done a good job of making it feel like a normal class, well as normal as possible because it's still kind of weird," says Bolton. Everyone is finding different things easy about the school year. For one teacher, it's not having as many distractions for the students "There are fewer classroom management issues at this point (put your phone away kind of stuff), however when cameras are off it's hard to tell what students are really doing!" says Special Education teacher Nicole Ailes.
This is not what anyone thought the start of the school year would look like, but it looks like #TeamPortage is ready to adapt to learning, no matter the form it takes.
About the Writer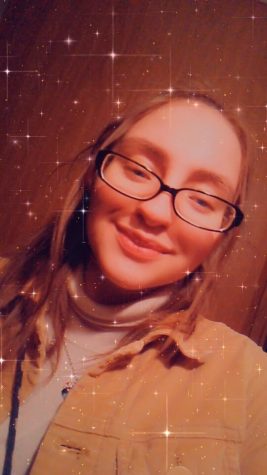 Melissah Morris-Adkins, Staff Writer
Melissah Morris-Adkins is a senior and has been a staff member of The Northern Light for 2 ½ years now. "I joined the Northern Light staff because I've...