No Dwarves died in the writing of this article: a look at the Kalamazoo Civic Theater's production of The Hobbit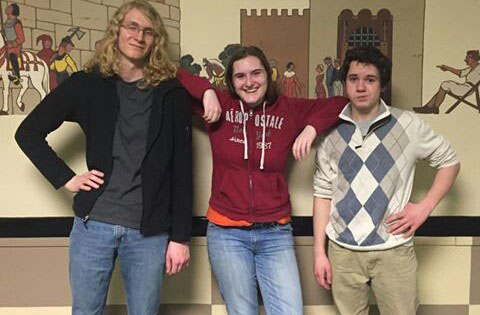 Calling all Lord of the Rings fans,  The Hobbit is coming to the Kalamazoo Civic Theater Friday, February 20th. "Northern students should come just as much as anyone else should to see a great, amusing show," said Laabs. This production includes high school students from multiple area schools including Portage Northern students Casey Ruggles (11), Elliot Hoinville (9), and Laabs.
J.R.R Tolkien originally wrote The Hobbit, which was written over seventy-five years ago and recently rose in popularity after Hollywood adapted The Hobbit to the movie screen, then also adapted the classic story for the stage. "I'm positive that the community will love the show. The actors, new and experienced, are all full of energy and happy with what they get the chance to do," said Laabs.