Music Reviews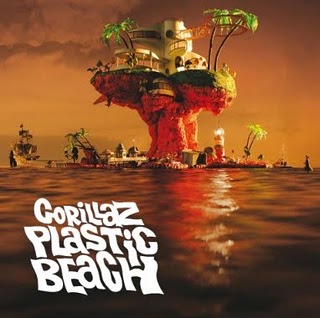 Hang on for a minute...we're trying to find some more stories you might like.
Tame Impala
In the summer of 2012, a group of 5 guys came together in West Australia, in a secluded  house on a mountain that oversees the Indian ocean to record the wonderful psychedelic rock album that is Tame Impala's Lonerism. Tame Impala is a Psychedelic pop or rock group that comes out of sandy West Australia.The band consists of  lead vocalist and guitarist Kevin Parker, keyboardist Jay Watson, drummer Julien Barbagallo, and bass guitarists Dominic Simper and Nick Allbrook. This Beatles-like album is a solid 51:53 minutes long with 3 stellar hit singles plus many other amazing songs such as "Mind Mischief," "Elephant," and "Apocalypses Dream."
On October 5 2012, the album released. I knew I had to get my hands on it. With the great guitar solos and a beautiful psychedelic synth working together to create stunning tracks, Tame Impala nails it with their new album Lonerism. Compared to their first album, Innerspeaker which was mainly instrumentals, the lyrics sang by Kevin Parker really hit home with songs that will be perfect for any hangout or get together. The hippie sounds of Lonerism comes very close to comparison with the Beatles and their style of music in the late 60's and 70's.
Lonerism is a great album for the typical hippie who wants to hangout with his or her best buddies. With the group not being as well known like the Beatles, they have many  similarities and sound just as good as any other great Beatles hit single. Lonerism is for sure a 10 out of 10, and it definitely needs the attention of the public.
10 out of 10
Beck
With a stunning Grammy victory for album of the year, Beck and his Morning Phase album take the title for the best album of 2015. Beck Hansen, also known for his stage name Beck, is a Multi-instrumentalist and songwriter out of Los Angeles, California. He released Morning Phase in the winter of 2014 through his new Label Capitol Records. With vast similarities from Beck's former album from 2002 Sea Change according to the press release is a companion album to this years Morning Phase. With Beck's iconic vocals and strong acoustic riffs, there is no doubt why this beautiful folk rock album won the grammy for best album. Morning Phase holds 4 singles such as "Blue Moon," "Say Goodbye," "Heart is a drum," and ending the album with "Walking light."
After listening to this album over and over again, I fell in love with how Beck's creative mind for acoustic guitar riffs alongside of rhythmic electric guitar and synthesizers. Morning Phase is good for a chill evening outside sipping on a ice cold lemonade and having the wonders of Beck blow your mind.
9 out of 10
Gorillaz
What happened to the Gorillaz? By far one of the best studio albums that came out of the Gorillaz repertoire, Plastic Beach is full of great electronic and hip hop tracks. The electronic duo out of Essex, England started in 1998 when Damon Albarn and Jamie Hewlett formed the idea to create the 2d legends of the Gorillaz. Although Albarn and Hewlett are the brains behind the operation, the 4 cartoon Gorillaz act as the true faces of the Gorillaz.
Plastic Beach starts with a beautiful orchestral intro followed by the song sang by Snoop Dogg and also featured Hypnotic Brass Ensemble called "Welcome to the World of the Plastic Beach." Plastic Beach also features the singles "Stylo," "Superfast Jellyfish," "White Flag," "On Melancholy Hill," and "Rhinestone Eyes." The Gorillaz released Plastic Beach back in March of 2010 and features over 15 different artists and groups such as rapper Kano, Mos Def, and the Syrian National Orchestra for the Arabic music that plays in multiple of the songs on the album.
Plastic Beach is one of the best Gorillaz albums to be * released  by the English duo. With a good mix of hip hop, pop, orchestral, and electronic tunes, many remember The Gorillaz  for the vast experiments that were involved in all of their music. Plastic beach is good for the avid listener of any genre and will be something listeners will listen to more than once.
10 out of 10