Top Ten (non-school) books you should read before graduate high school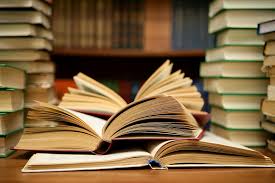 The List (Siobhan Vivian): It may be sort of a girly book, but it is honestly one of the most accurate representations of life in high school I have seen in a long time.
The Fault in Our Stars (John Green): I will admit to being biased in putting this book here. It is one of my favorite books ever, and recommend it to everyone for reading. It may come across as a girly book, but I have met more guys than girls that have read it. John Green has got to be one of the most sarcastic writers I have ever read, and I love it.
Where the Wild Things Are (Maurice Sendak): Yeah, I put a picture book on a list for high schoolers.
Knuffle Bunny: A Cautionary Tale (Mo Willems): Another picture book, but it is one of the most relatable for any age. Plus, despite the fact that not all want to admit it, everyone has the equivalent of Trixie's knuffle bunny.
Bridge to Terebithia (Katherine Paterson): Hands down, this is my favorite book ever written. It may be geared more towards middle schoolers, but it still makes me want to cry every time I read it.
Speak (Laurie Halse Anderson): This book may be a little harsh for freshmen, but it is one of the most hauntingly beautiful books I have ever read. It may appear to be a nonsense book, but it is one of those titles that stays with you long after you put it down.
Stargirl (Jerry Spinelli): Despite being narrated by a boy, this book is about a girl named Stargirl and her relationship with Leo, along with her refusal to stand with conformity. Labeled as a freak and chastised for her individuality, Stargirl refuses to give in. It is the perfect read for any high school aged person and fits perfectly with our feature coming later this month in our print edition.
The Absolutely True Diary of a Part-Time Indian (Sherman Alexie): Despite the fact that some may dub this book too controversial to mention in a high school paper because of some of the issues it hits, it is one of the few books I think represents the struggle Native Americans face.  Arnold Spirit Jr., or simply "Junior," is influenced by his teacher that he is much more than his life on the reservation. A week into the school year Junior transfers to a private school where he is the only Native American, aside from the school mascot. It chronicles the rest of his school year via straight story and cartoons.
Winger (Andrew Smith): Ryan Dean West is a fourteen year old junior at a prep school in Washington. He is living in the dorm for troublemakers, rooming with the biggest bully on his rugby team (where he plays the position of wing, hence the nickname "winger"). He is in love with his best friend Annie, who only sees him as a little kid. Despite the fact that there is a girl in the story, this book will also resonate with guys. Spotted with Ryan Dean's hand-drawn cartoons, this book is the perfect mix of hilarious and heartbreaking and is the perfect mid-winter break read.
Jumping off Swings (Jo Knowles): Ellie, the "school slut" who goes with it to feel something. Josh, the eager virgin with a crappy home life. Their one night stand becomes so much more when Ellie finds out she is pregnant. Their friends Caleb and Corinne are dealing with their own troubles as well. Told from alternating viewpoints of all four, this surprisingly original novel tells of four teens who are forced to grow up quickly all because of one shocking decision.