Purposeful Passions with Astrid Code: Nadia's House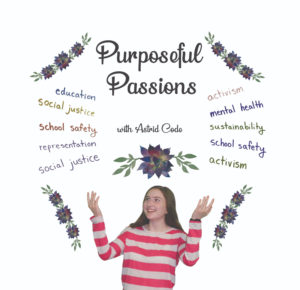 I'm Astrid, the Editor-in-Chief of the Northern Light. In my new column Purposeful Passions, I want to tell the stories of PN students who are passionate about making a difference in the world. In this inaugural installment, we meet senior Nadia Famiano, who helped found an organization to support students aging out out the foster care system. Email me at [email protected] if you have or know of a story that I should feature!
---
What happens when children in the foster care system turn 18? Unfortunately, the foster families no longer receive government funds, which results in about 20% of foster children becoming homeless immediately after turning 18. Senior Nadia Famiano is very passionate about this topic and co-founded an organization called Nadia's House to raise money to support these teenagers and give them a home.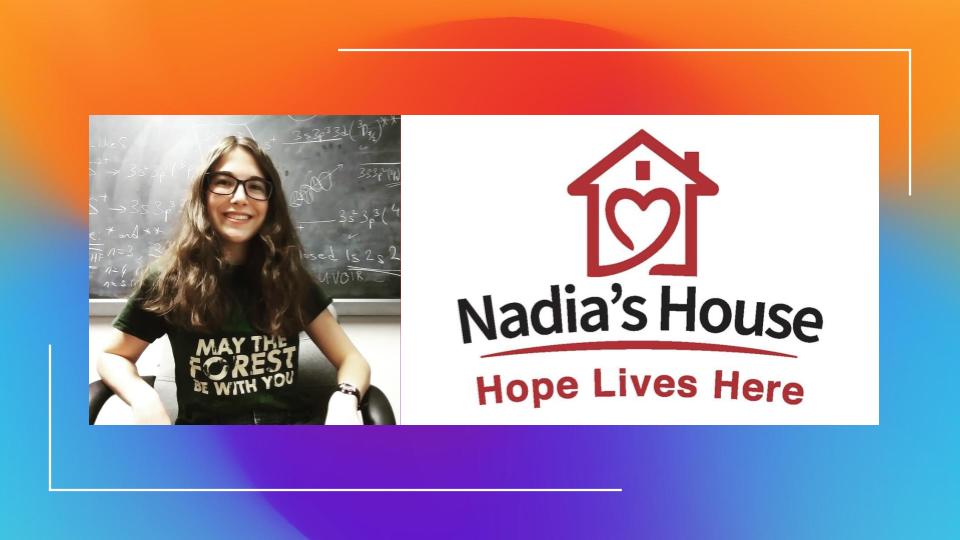 "I am considered a cofounder even though Nadia's House was not my direct brain child because I am a very big part of the operation and one of the very first members," said Nadia. She is currently the head of fundraising and event planning and hopes to become the president next term. 
Nadia's House was founded in October 2019, after the issue was brought to the attention of Nadia's dad, Michael Famiano. "Several years ago, I received a call from someone who works with the foster care system. They had a person who was turning 18 and didn't have any place to stay that evening. I was surprised to learn that when people turn 18, they can no longer stay in the foster care system," said Famiano, who is the co-founder and president of Nadia's House. "After investigating a bit more, I found that this is a real need in Michigan and the US. Not only do young people have difficulties with housing, but many need a little help getting a head-start in life, so we also provide mentoring and other leadership services."
 The organization was developed with 3 goals: 
 Acquire a multi-room house to use as a transitional house for people who have aged out of the foster care system.

Create a mentorship team to provide mentoring and other learning opportunities for our guests.

Expand this project to the rest of Kalamazoo and Michigan. 
A lot of hard work goes into founding an organization like Nadia's House. Michael and Nadia had to assemble a team and then begin getting some initial donors before starting the process of registering as a 501c3 non-profit. Nadia has been leading the effort in fundraising and outreach. 
"COVID-19 slowed the process way down and we were unable to meet our goal of getting a house within 2 years. We have had one big fundraiser and a couple of small fundraisers so far," said Nadia. "Our plan for the future is to continue fundraising and eventually acquire a house. We want to house and mentor the young adults who have aged out of the Michigan foster care system and also provide some useful classes such as composing a resume, filing taxes, and cooking." 
"Nadia has been revolutionary for our team," said Michael. "Old people like me just don't have the energy." Junior Maddy Grabe agreed. "Nadia is always super busy, yet she still takes the time and effort to plan fundraisers and advertise them for Nadia's House," she said. "I think it's amazing how she always seems to make the time to recognize and help these teenagers that don't have anyone else supporting them. When she talks about the organization, I can just tell how passionate she feels about it and how she truly wants to do anything she can to help these teenagers get the opportunities they deserve."
Nadia is passionate about continuing her work for this cause. "People should support Nadia's House because this is our community. Nadia's House came from a need right here in Michigan and it is important that we look out for each other. We are also a rather young charity and we do not have a lot of funds yet. When you support Nadia's House, you are supporting members of this community that might not be as fortunate as we are," she said.
Nadia's House has partnered with Art Bayou and Kalamazoo Kettle Corn for fundraisers recently. Follow their instagram @nadias_house or their website https://nadias.org/  for updates on upcoming events.
About the Writer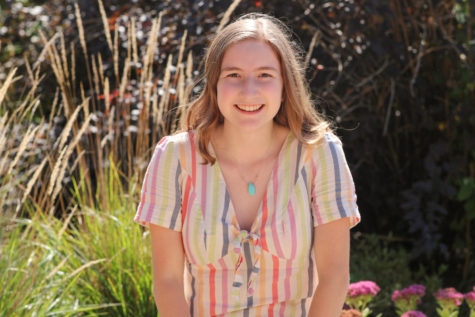 Astrid Code, Editor in Chief
Astrid is a senior and this is her fourth year on staff. "I love the opportunities to explore different things that are happening at the school that I...