This has to stop: the school needs to find a way to take care of its quarantined students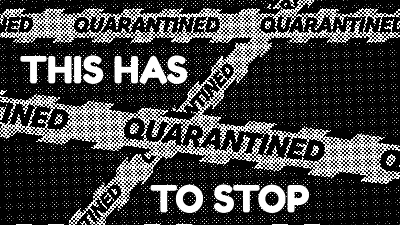 Getting pulled out of class randomly, being told to bring your stuff to the office, and having to return home: this scene is a common occurrence as administrators trace the close contacts of Covid-positive students. Few people pay attention to what happens after that, when students who can't return to school disappear into a 10 day void and are left to fend for themselves. 
I'm somewhat of an expert on the close contact quarantine, having served not one but two stints at home due to Covid-positive classmates. I'm all too aware of how hard school work becomes, it's an unbearable sentence that must be served with just a positive test from a classmate. It's understandable why the quarantines are happening: Covid is still a prevalent issue causing many to be sick and have life-threatening symptoms. Our county still has a "high" transmission rating. This doesn't take away from how much of a burden schooling becomes when you're removed from the classroom for a week, with little to no aid from, or contact with, the school, but you're expected to keep up as though you were there. 
Because we aren't virtual anymore, many teachers aren't using Google Classroom like they were last year, and much of our classwork is done in person. Without the ability to remote into the classroom, if you're on quarantine and need work that was passed out exclusively in class, you first have to find out the work existed, then email the teacher for it, hope they respond fast enough, and find a way to turn it in so they can see it. 
It's a daunting task for seven subjects, not to mention if some of those are honors classes. You can easily fall behind due to the amount of work you're expected to complete, especially when there's no actual teachers or in class lessons to help you do it. Quizzes and tests are difficult to take from home, so you have to complete those when you return, with little to no preparation. You might have to miss breakfast in the morning to take a quiz, or find time and transportation to stay after school to take it. All of this is stressful, especially for students with enough on their plates already as they try to catch up when they're just getting back from quarantine. 
Vaccinated students do not have to quarantine so long as they monitor for symptoms, so the close contact quarantine protocols impact unvaccinated students unfairly. While the vaccine is readily available and easy for some students to get, others either won't or can't be vaccinated. For underage students, vaccination is a family choice, not one that students make alone, but those students are alone when they're left to figure out how not to fall behind when they're not allowed to come to school. Even though having a negative test can have them back the next week, missing that much school, especially repeatedly, is going to have a negative effect on students' grades. Sitting down at that desk when you return, and trying to navigate the lesson with the lack of knowledge from a week's worth of missed lessons is impossible. 
We started the school year during the pandemic, and quarantines were inevitable. It's not acceptable that the school had no formal plans for how to support students who couldn't be at school. Some teachers go out of their way to be helpful and include students, but without school-wide expectations, there is no guarantee that students will be supported well, if at all, throughout their quarantine. Speaking as someone who has been quarantined, it feels as though no thought has been put into the wellbeing of quarantined students or how being quarantined might affect them. The possible solutions for this predicament seem to have been thrown on the back burner for the students to figure out for themselves. 
Last school year showed us that there are multiple options to keep at-home students connected. Teachers could keep a Google meet open during the class period, and even if they couldn't interact with it because they were working with their in-person students, at-home students could still at least listen to the lesson. This is a fast and simple fix to the issue of not being in class to learn the material. Teachers could also work with families to create a system for students to take tests and quizzes at home with adult supervision either online or in print. At this point, even the day's homework being readily available on Google Classroom would be an improvement. These aren't even the best ideas, but they're better than what the school is offering right now, which is next to nothing. It's time for school leaders to show students that they are a priority, and now that we have ways to keep them safe, finding ways to help them succeed – even from home – is the most important task. If they're going to tell us that we can't come to school, the least they can do is make sure that we never lose access to our classes and our learning.
About the Writer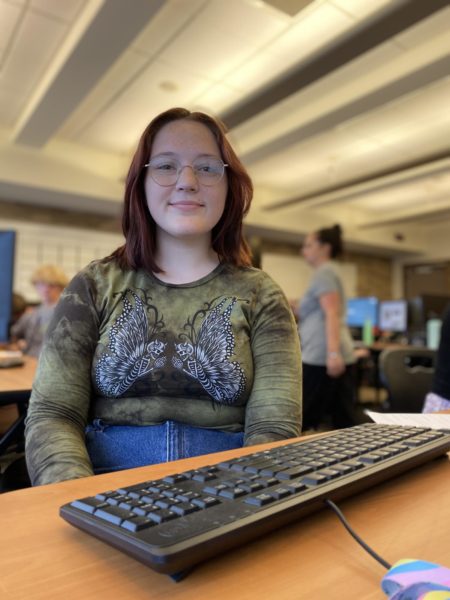 Avery Bogemann, Veteran Staff Writer
Avery Bogemann is a Senior and in her fourth year on staff. She currently runs the column Bookish, and finds enjoyment in writing Entertainment pieces....