Seriously underrated places in Kalamazoo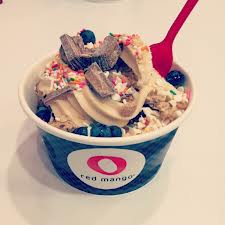 It is that time of year when most people are in a mid-winter funk. There is rarely any sun, and winter just seems endless. As a nice escape from reality, try these newer places in the area for a nice escape from the winter blues.
The Bookbug: Yes, it has the word "book" in it, and yes, it is a bookstore. Located in OakwoodPlaza near Water Street Coffee Joint, this small, locally owned bookstore beats the ho- hum Barnes and Noble chain by a wide margin. Personal help from the knowledgeable staff makes one sure that they are leaving with a product they are sure to enjoy. Pop over to Water Street and have a much needed relaxing afternoon.
Red Mango: Located in the Southland Mall, near the ho-hum Barnes and noble. This is no ordinary frozen yogurt shop. It is the perfect combination of the other two frozen yogurt shops in Portage.  It has the same laid back feel as Yo Go Delights, but the same recognizable music of Yopa. Added bonus? It is the exact same price as the other two and has gluten free options for toppings.
Black Eye Espresso Cafe: Owned by two siblings, this cafe is anything but your everyday Starbucks or Biggby. Located a little farther away from Portage on Stadium Drive in Oshtemo, Black Eye is a little more expensive than Panera or Fourth Coast Cafe, but the view speaks for itself. The farther location gives the more wooded view of the Oshtemo area, which can be a nice escape from Portage for an hour or two. Make sure to not get lost because it is set a little farther away from the road, and the entrance to the strip mall can be a little confusing, but their caramel latte is certainly worth it.