Cabaret to take place Friday both in person and online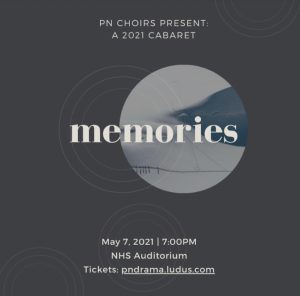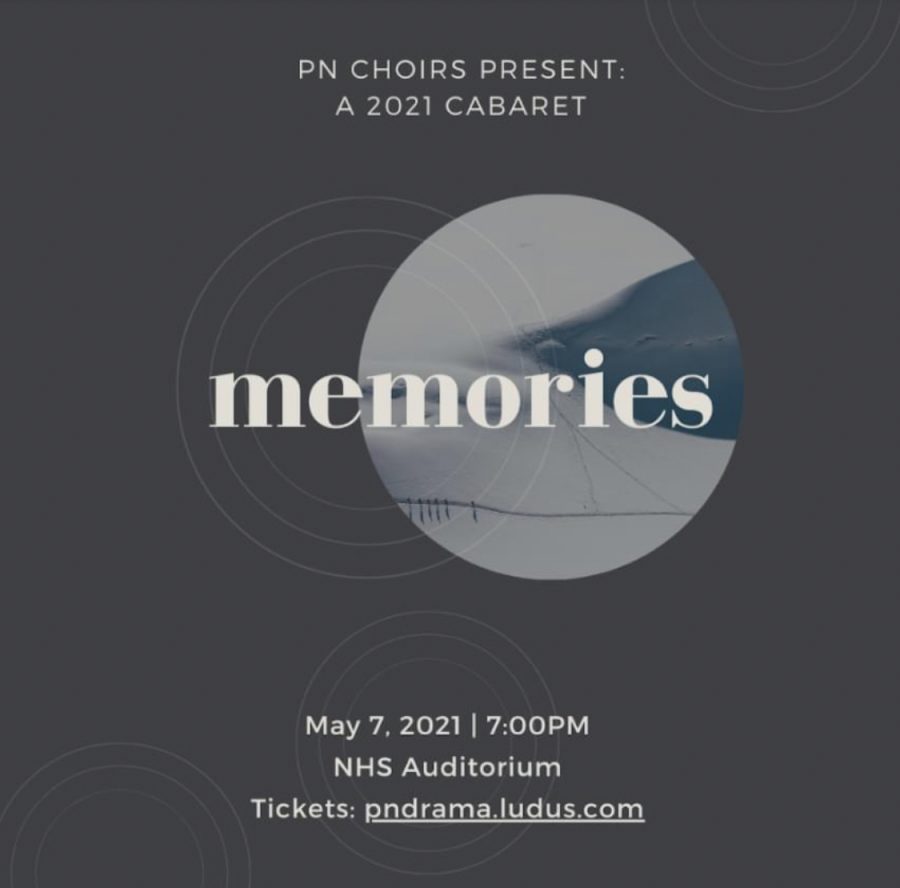 Many things have changed this year, but as students move closer to summer and the public health data continues to improve, more and more events are allowed to happen in person, and  on May 7 and 7pm in the auditorium, Cabaret will be one of them. In addition to the in person show, there will also be a livestream performance, and tickets for both methods of attendance are available at pndrama.ludus.com, and social distancing and masks will be required for all in person attendees. 
The theme for the 2021 Cabaret show is "Memories," and students from the auditioned choirs will be singing more than twenty solos, small group, and ensemble numbers. "All our singers are so excited to have the chance to perform for a live audience!" said choir director Rose Hellmers.
One of the highlights of the evening is the Hamilton highlights medley, which will be performed by the Songleaders. Hellmers chose the piece because she felt that it resonated with the theme of memories. "One one level, it's a historical story about the events of the American Revolution. In another way, though, it reminds us of times that we can't wait to get back to when we can go see live performances," she said. "Hamilton was one of the hottest shows on Broadway when everything shut down due to the pandemic, and so many people are looking back on their memories of going to the theater for shows like it fondly as they anticipate a time when they'll be able to do so again safely. In addition, the students were particularly interested in performing the Hamilton piece."
Senior Lola Winn, a member of the Songleaders, has the Peggy solo in the Hamilton medley. "I think the songs chosen are really fun! There is a pretty wide variety of genres and styles, so we have something that will appeal to everyone," she said. "Personally, I'm really excited to be able to have a live audience. We haven't performed in front of people for over a year, so I think that the audience will make this concert especially rewarding."