Goodbye, 2020. Hello, 2021.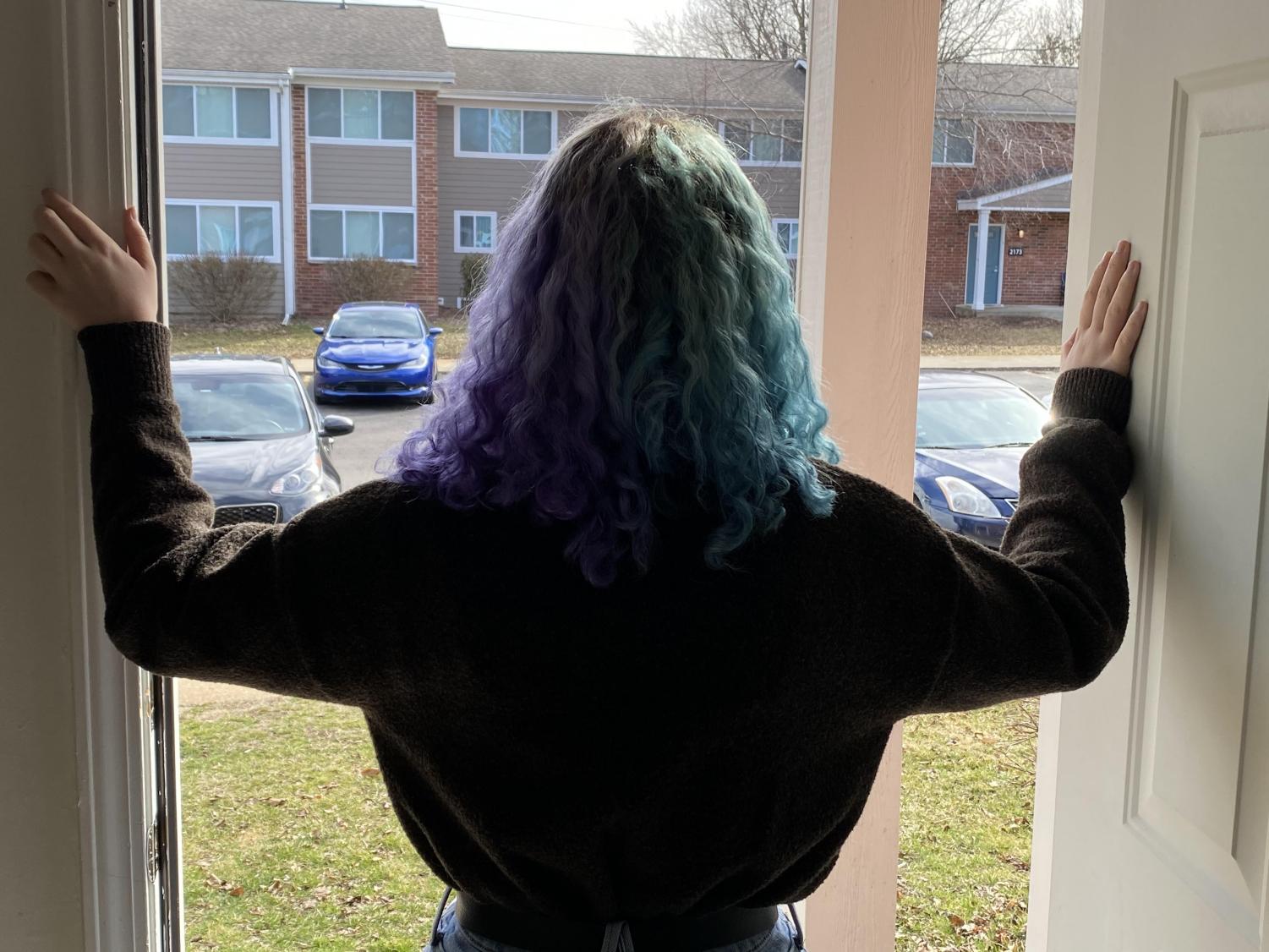 I think most people can agree that 2020 wasn't their best year. We had wildfires, murder hornets, the unfortunate loss of many wonderful Black lives, and a global pandemic that we are not yet free from.  The lockdowns, mass personal losses, quarantine, and virtual school haven't been treating our mental health well. Students and teachers alike can agree that this taxing school year never seems neither to improve nor end. As a student myself, I've come to notice and experience these hardships firsthand. 
Pre-COVID, I was satisfied and secure with my mental state. Everything seemed like a breeze, as if nothing could possibly go wrong. As the cliche goes, I was very, very wrong. COVID struck the nation like a car crash on I-94 during winter. It was devastating. Suddenly everything I'd come to know and love had been either shut down or permanently closed. Friends and non-immediate family now seemed like they were on the other side of the world. March 13 would be my last day in a school building for over a year. The bond I used to have with teachers and the moments I spent with my classmates were no longer an option. 
My mental health, like most students, deteriorated drastically. All my motivation and focus disappeared at the drop of a hat. I no longer had an interest in learning or participating: everything was only becoming more difficult and stressful. My late work anxiety no longer fueled my desire to complete work on time. Just like that, what once was enthralling excitement for school vanished, replaced with frustration and dread. Although at the time it may have seemed like I was suffering in silence, I wasn't the only one finding it difficult to get through the school days. I noticed that my friends and other students had been struggling trying to adjust to the new COVID lifestyle as well. Internet issues, family life, and virtual vulnerability had become a common ground that students found both stressful and overwhelming. We weren't in it alone: teachers began expressing their concerns and frustrations about how difficult the "new normal" was as well, contending with limited resources, the loss of a "true" classroom environment, and invariably overworked students. Relief seemed out of reach, while tensions were at an all time high. 
Now, with just a couple months of school left, I still find it difficult to get back to the work ethic I once had. It continues to be a struggle to join Google meets and pick up everything that I would in a normal year, in a regular classroom. The persistent and repeated "everything will get better," is a mantra that I have found myself all too familiar with. Even with the vaccine, I still refuse to have high hopes of returning to the old lifestyle I yearn for. I want life to go back to normal just like anyone else, but with so many disappointments from the past year, it's hard to find a positive light to hold onto without doubt and fear tainting it. Even with these perpetual doubts, I am cautiously optimistic that 2021 will be the year I'm hoping for, not just for myself, but for everyone. A year of development and growth. A year of advancements and happiness. A year worth looking forward to.