Empowered Club hosts virtual Black History Month assembly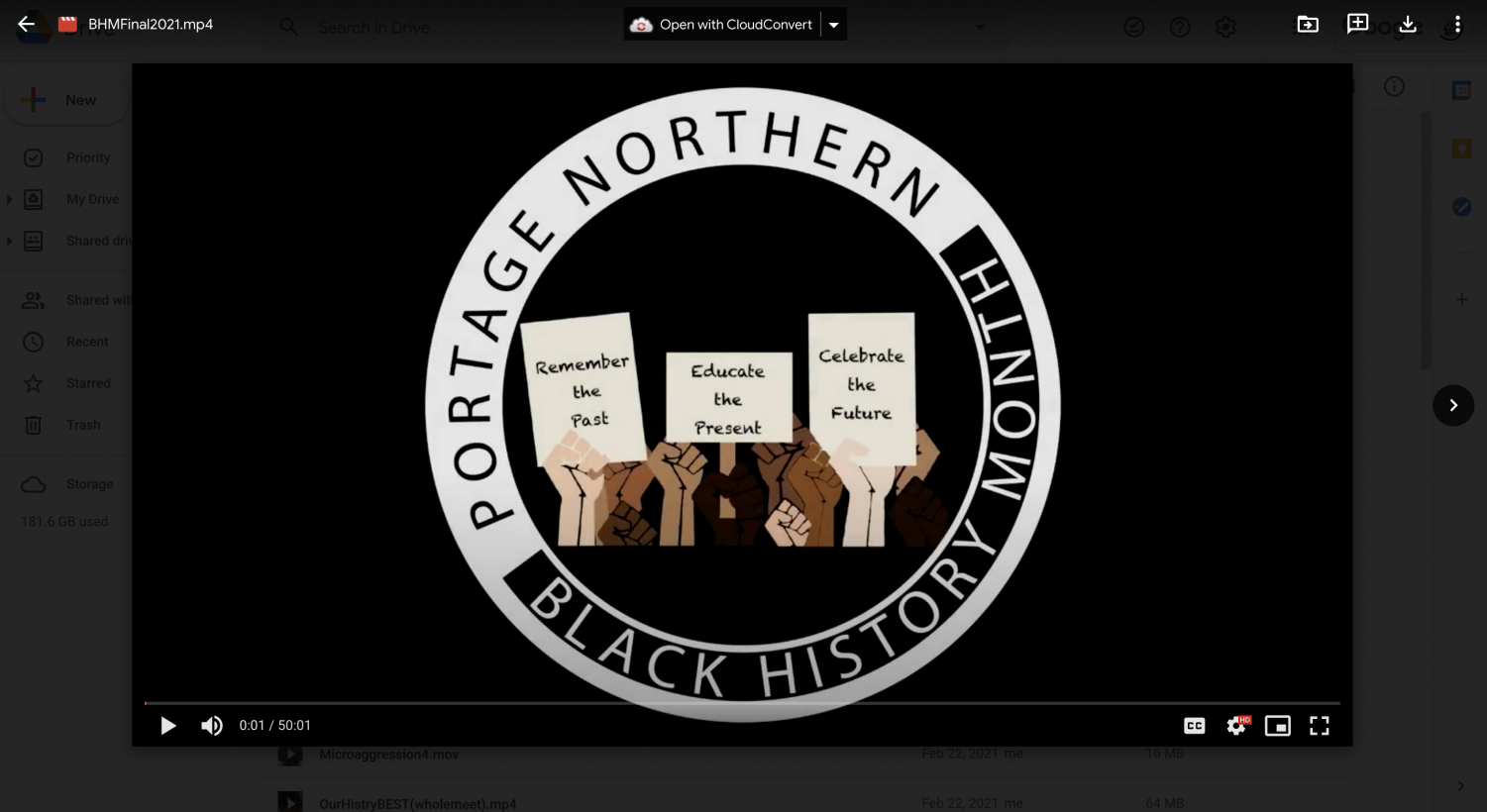 "2020 wasn't just a crazy year to be alive, it was a tragic and empowering year to be Black. Today we honor and celebrate that," said senior Makayla Bolton at PN's Black History Month assembly. The assembly, led by seniors Jamillah Clark, Maya Daniels, and Bolton, who were recently awarded the City of Kalamazoo Lewis Walker Social Justice Award, was the culmination of months of work by Empowered Club, and it followed several other events, including daily facts in the announcements, a showing of Jason Reynolds' "Dear Dreamer / For Everyone," weekly profile pictures, and teachers making efforts to include Black history into their lessons. 
Empowered Club leader Jamillah Clark especially noticed the effort from teachers this year. "In the past few years, I think I've talked about Black history in my classes maybe twice and one of the times that we did it was optional. So personally, I didn't think too many teachers at Northern cared about Black history and the work we did in Empowered Club," said Clark. "But this year, I was extremely happy to see and know that they cared, from the T-shirts, profile pictures, dozens of email teachers have sent me about the show, and the Black book author door covers in the English hallway. I was very impressed with the turnout of Black history month this year and I hope it continues on."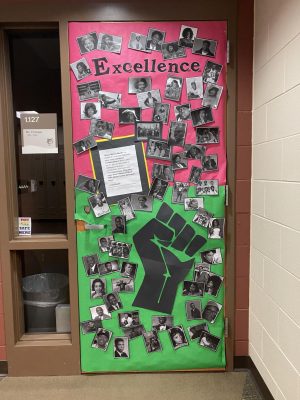 One of the teachers who took their own initiative to participate in Black History Month was math teacher Nikki Callen, who did her own daily facts for her classes. "As a teacher, I view my role as helping students become a productive and positive member of their world. So if this is something other than math that needs to be talked about, it will," she said. "I think sharing a fact each day helps students understand that I see the importance of celebrating Black History Month. And that it's not something that should just be set aside for one classroom, or one class period to talk about."
History classes went further than daily facts to include Black history in their lessons and assignments. For example, IB 20th Century History learned about Jesse Owens' role in the 1936 Berlin Olympics. "In choosing to focus our BHM activities around Owens' story we were also learning more about the class curriculum: political ideologies and authoritarian states. The assignment also gave students an opportunity to practice document analysis skills that they would need for the IB exam," said history teacher Lucas Rewa. Modern American History classes looked at the accomplishments of different Black servicemen and units in WWII such as Doris Miller, Tuskegee Airmen, and the 92nd Infantry Division. "In Sociology, we looked at the accomplishments of some Black sociologists. The topic of race is very relevant in that class and we will be studying aspects of it all semester long," said Rewa. 
The Empowered Club wrapped up Black History Month with a virtual assembly on February 25 during 2nd hour. The assembly opened with "My History," a spoken word poem originally written by Daniela Gonyoe performed by Anaya Fernando and Alanna Harris. The poem expressed the struggles of teaching an often incomplete version of Black history. "My history isn't just some lesson. It isn't just some curriculum. My history is a sculpture that created me," said Harris. Fernando continued: "You only show me when I'm in chains. You don't show the beauty of my motherland. You don't show the richness in my skin. You show the pain."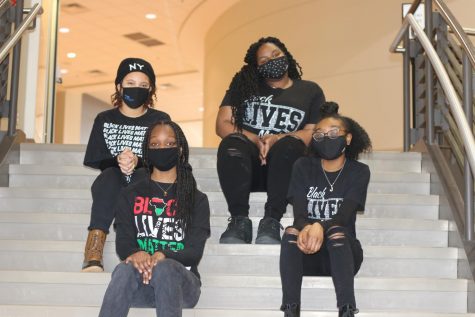 Producing the 50-minute video took an immense amount of work that started early in the school year. "Empowered Club planning the Black History Month assembly was a long process. We knew since the show was going to be different this year we needed to start earlier than what we usually do, so we started planning in early – mid September. Things really didn't start fully coming together until January, but we got it done in time," said Clark. 
Other events in the assembly included a "Remembering the Past" slideshow, a segment on microaggressions, and spoken word poems exploring "All Lives Matter" and being a Black teenager in America. Again, the spoken word piece by Bolton, Daniels, Harris, and Clark stressed the lack of an in-depth education on Black history. "Most things I know about my history that are about empowerment and not oppression, I have to teach myself or learn from a family member," said Harris. "The Black history they teach us in school is softened so our white peers don't feel uncomfortable, but what they need to know is that it wasn't as easy as we were taught," continued Daniels. Amya Newson, Nariah Sampson, Dra'Noscha Jett, and Aniyah Kent sang "2020 Riots: How Many More Times" by Trey Songz. Andrew Wright performed the poem "Standing in My Blackness" by Maia Raine, and the assembly finished off with the recording of Amanda Gorman's inaugural poem "The Hill We Climb."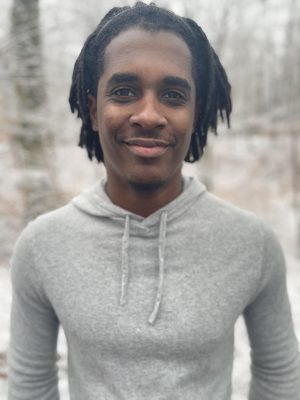 Chris Harris, PPS' newly-appointed district coordinator for Diversity, Equity and Inclusion, also spoke at the assembly. He stressed the assembly theme: remembering the past, educating the present, and celebrating the future. "That is a task that is bestowed upon all of you, every single person around here. That's not only the theme that we're going with but it's also a task. And your ability, our ability, my ability, to remember, to educate and to celebrate is literally the difference between life and death. It is the death of hope. It is the death of dreams […] it is death to honesty and death to healing," said Harris. "As young men and women in Portage, you have a responsibility, you have a job to do. You have to shed light. You have to change lives. You have to build community. You have to speak truth. Remember, educate, and celebrate."
Throughout the month, it was clear that there was a call for Black history to be taught in a more comprehensive way, not just in February but throughout the entire year. "I think that teaching black history in a "complete" way is something that is impossible. We could focus entirely on the experience of black people in this country for an entire year and still not tell enough of the story," said Rewa. "So that leaves us to just do the best we can with the time we have . . . I think one of the biggest challenges of teaching history in general is that every year there is more of it. Events of the last year are going to be ones that need to be taught. How do we do that when we are already struggling to get through the material we have?" said Rewa. "The current approach is to fit in examples and stories of the black experience where they fit with the curriculum. Is that enough? Probably not." 
Bolton echoed Clark's earlier sentiment about participation. "We had people asking questions about our fact of the day and a lot of positive reactions from students staff and the community about the actual show itself, so I think we did everything we sent out to do this year and the engagement was perfect," she said. "All that's next is for those people who are engaging with us this year to join us next year and help continue the work that we are trying to do."
Click here to watch the presentation in its entirety.
About the Writer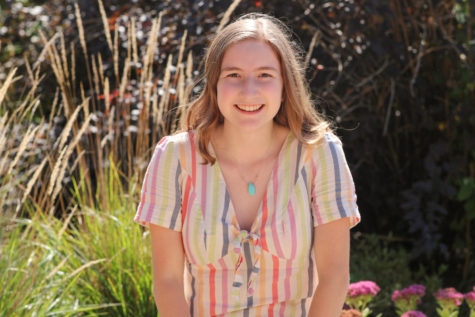 Astrid Code, Editor in Chief
Astrid is a senior and this is her fourth year on staff. "I love the opportunities to explore different things that are happening at the school that I...