Remembering Kobe
As 2020 has come to an end, it was evident that this year was a complete nightmare. Over 400,000 Americans were left dead from the coronavirus, and the country was rocked by a number of celebrity deaths as well. One of the most tragic, particularly for sports fans, was that of future NBA hall of famer Kobe Bryant and his 15 year old daughter Gianna. 
Bryant was killed in a helicopter crash on January 26, 2020, in Calabassas, CA. This week, the NTSB ruled that the crash was the result of pilot error.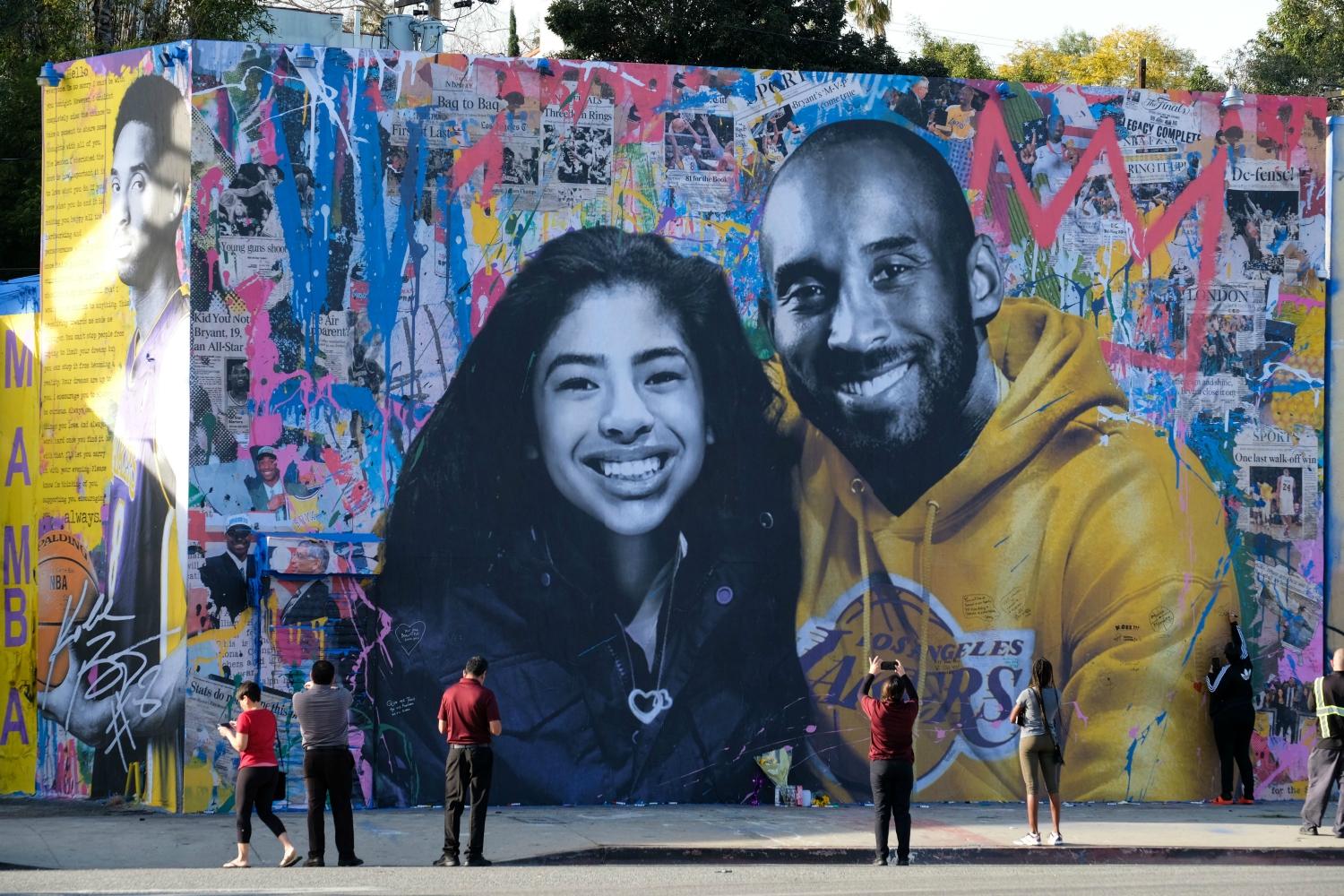 Kobe Bean Bryant was born on August 23, 1978 in Philadelphia, Pennsylvania to his father Joe and his mother Pamela. Joe was also a professional basketball player, so Kobe was inspired to one day be like him. Kobe began to play basketball at the young age of 3 and his favorite team growing up was the Los Angeles Lakers. When Kobe turned 6, his father retired from the NBA and moved his family to Italy so he could continue to play professionally. That was when Kobe learned to speak fluent Italian, which is only one of the many languages that he spoke. While living in Italy, Kobe started to take basketball very seriously and would watch tape from NBA games that his grandfather sent him. During the summer, Kobe would go back to the United States in order to participate in a summer basketball league. Throughout their time in Italy, the Bryant family lived in 3 different cities and returned to Philadelphia when Kobe was 13. He then enrolled in 8th grade at Bala Cynwyd Middle School. 
After middle school, Kobe attended Lower Merion High School in Ardmore, Pennsylvania. There, he played varsity basketball for all four years. He became the first freshman to start for their team in a very long time and put up unbelievable stats. During his junior year, Kobe averaged 31.1 ppg, 10.4 rebounds per game, and 5.2 assists per game. At the end of his high school career, he had broken the southeastern Pennsylvania scoring record, which was previously set by Wilt Chamberlain. Along with this, he managed to rack up several national player of the year awards as well. Kobe decided to forgo college and immediately declare for the NBA draft. 
He was selected 13th overall by the Charlotte Hornets in the 1996 NBA draft but was traded to the Los Angeles Lakers shortly after. With this pick, he became the second youngest player in history at the beginning of the 1996-1997 season. At 18 years old, Kobe dominated the league and was selected to his first All-Star appearance in only his second season, making him the youngest All-Star game starter of all time.
All through his career, Kobe was incredibly influential. He is known by many of his peers as the hardest working player that they had ever witnessed. Stories are told that he would get up at outrageous times in the morning just to get to the facility before everybody else. Kobe was said to always be the first one in and the last one out of the gym. He was willing to do whatever it took to better himself and improve his game. Kobe's lifetime numbers are phenomenal and they happen to be 25.0 ppg, 5.2 rpg, and 4.7 apg. He also achieved many accolades throughout his career which include being an 18x NBA All-Star, 5x NBA champion, NBA MVP, 9x NBA All-Defensive first team, and many more. Bryant was also a 2x olympic gold medalist with the USA men's basketball team. He spent his entire time in the NBA with the Lakers (1996-2016) and even scored 60 points in his final career game. 
Bryant's signature name was the black mamba. He gave this name to himself to represent his alter ego while on the court. To emphasize his mentality, in 2018, Kobe released his book The Mamba Mentality: how I play, which earned excellent reviews and was highly regarded. The notorious "mamba mentality" is a phrase used by many players in today's world in not just basketball, but every sport. Kobe had a mind like no other and was praised for his toughness. He would even play through severe injuries if it was beneficial towards his team. An example is when he made two clutch free throws after tearing his achilles. Now if that isn't mamba mentality, then I don't know what is. Bryant also won an Academy Award in 2018 for his short film titled "Dear Basketball."  This story was in relation to a letter that Kobe wrote announcing his retirement back in 2015. Then in March of 2019 Kobe published a series of children's books called "The Wizenards". These books targeted young athletes and exposed them to obstacles they potentially could face. This truly shows how passionate Kobe was towards the game and how he wanted to help young kids become successful. 
All was going well for Kobe until tragedy struck. On the morning of January 26, 2020 Kobe and nine others were traveling to Mamba Sports Academy via helicopter. It was noted that the conditions were not very good, but they took off anyway. At 9:30 am, the pilot contacted the airport's control tower and alerted them of the rain and fog that were impairing his abilities to fly. The tower told him that he was flying much too low and needed to get higher so that they could track the aircraft. At this time, the conditions were gradually getting worse, and the helicopter turned towards the mountains. At 9:45 am, the helicopter crashed into the side of a mountain. Kobe's remains were discovered alongside his 13 year old daughter Gianna ("Gigi") and the rest of the passengers. 
As this news broke, the entire world was shocked and tributes started to pour out left and right in honor of the victims. A very large group of people crowded the STAPLES center to pay their respects; leaving flowers, jerseys, and candles. This also led to the Lakers postponing their following game to grieve for the losses. Players across the NBA were seen tearing up after hearing what had happened and a celebration of life was held for Kobe and Gigi. Several legendary basketball players, including Micheal Jordan and Shaquille O'Neal, spoke at this ceremony, re-living their best moments with the fallen superstar. 
Kobe Bryant is survived by his wife, Vanessa, and his three other girls, Natalia, Bianka, and Capri. He was much more than just an extraordinary basketball player: Kobe was a husband, father, brother, and icon. His impact on the game of basketball and the lives of people around the world will forever be remembered. Now, as Kobe would say "Mamba out."
About the Writer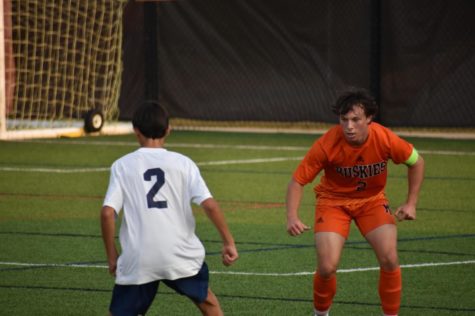 Jackson Barnard, Editor In Chief
My name is Jackson Barnard and I'm a senior this year. It is my 4th year on staff and I have previously been the sports editor along with associate editor....