Lights, masks, action: winter play finds a way forward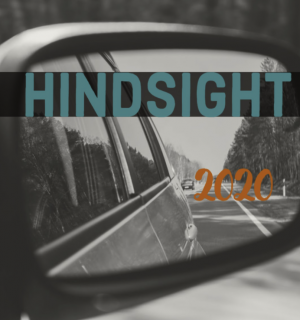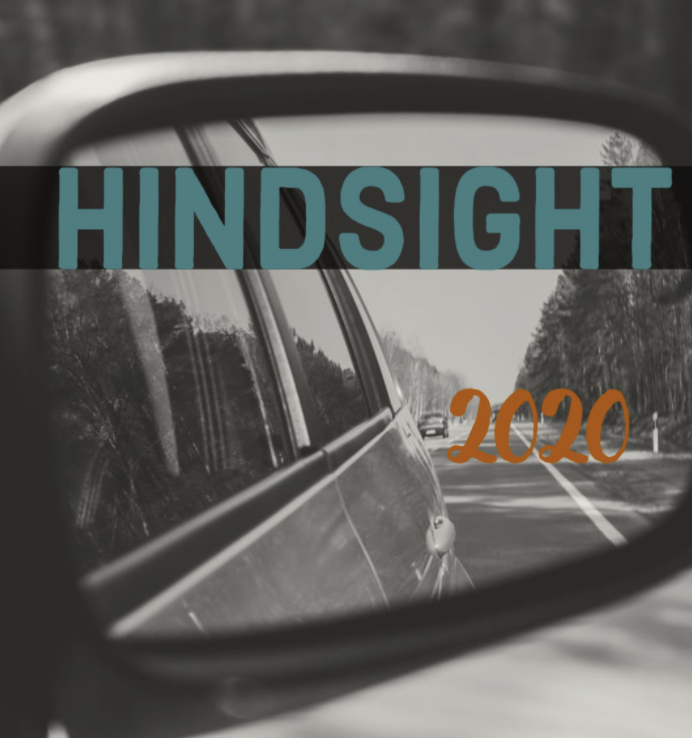 It's time to set the stage again, only this time with a twist! Not only is this the second year in the tradition of having students write the winter play, but this year there is also the added element of a global pandemic. 
Earlier in the school year, students were invited to share their quarantine stories by submitting a piece for the 2020 Hindsight winter play. Since then, pieces have been vetted and selected and participants have been cast to be in the collage of student written scenes. Senior Kayin Harper was a part of the play reading committee and enjoyed the experience. "The pieces that came in were phenomenal, written by staff and my peers. I'm really excited to see how the winter play turns out," she said. 
A Google Classroom has been available since the beginning of November for those interested in auditioning, and all parts of the process came with restrictions.  "We have to wear masks and socially distance when we are together and given the new orders, we are going to be starting with everything virtually," Director Celia Weeks said. "Flexibility is key!" 
With these restrictions comes the question of whether there will  be a backstage tech crew or not. "If all goes well and we are back and able to do a live performance, then yes, there will be a limited crew," Weeks explained. "We are keeping the set pretty simple on purpose just in case #Covid."  
As for the tone of the chosen plays, "Of course, there is a wide variety," said Weeks. The pieces range from comedy to more serious themes such as the riots that happened during quarantine. "The selections really cover a lot of what people probably experienced, or felt during this past year. I am excited that we can give these voices a place to be heard," Weeks said.  Juniors Mia Pellegrini and Ashley Woytal wrote one of the selected plays, In My Head, with a broad range of emotions included. "In My Head is about a highschooler named Alex when she just starts quarantine in March. She begins to write in her diary, and as she does so her anxieties, worries and thoughts become personified in her head," Pellegrini explained. In My Head also includes some self discovery and character growth for the main character, Alex, throughout quarantine. 
The experience is uncertain and new for the playwrights, actors, and crew alike since the Drama department has never had to produce a play with these restrictions. "The closest thing we've had to this was having a show on a snow day," Weeks reminisced. "That all seems like child's play in comparison to figuring out the best way to maneuver around a pandemic!" The show must go on, though, and, according to the new playwrights, it will be a great one. "Hindsight is a great encapsulation of 2020, it covers so many important events, shows the struggles people faced, and has some really creative and even funny pieces," said Pellegrini. 
The department is eager to put on a new show. "I am super excited about the play this year and I am really grateful it is happening," said Pellegrini. "I think it is a great way to showcase student talent (writing, acting and everything behind the scenes) while taking advantage of the crazy year we've had." The whole department has so much gratitude for all the efforts put into the show this year. "Thank you PN students and staff for making this possible," Harper said. "I can speak for the play committee as well as myself when I say we are more than ready to get these pieces finalized and to bring them to life!"