Junior Jasmine Crump opens Etsy shop while coping with quarantine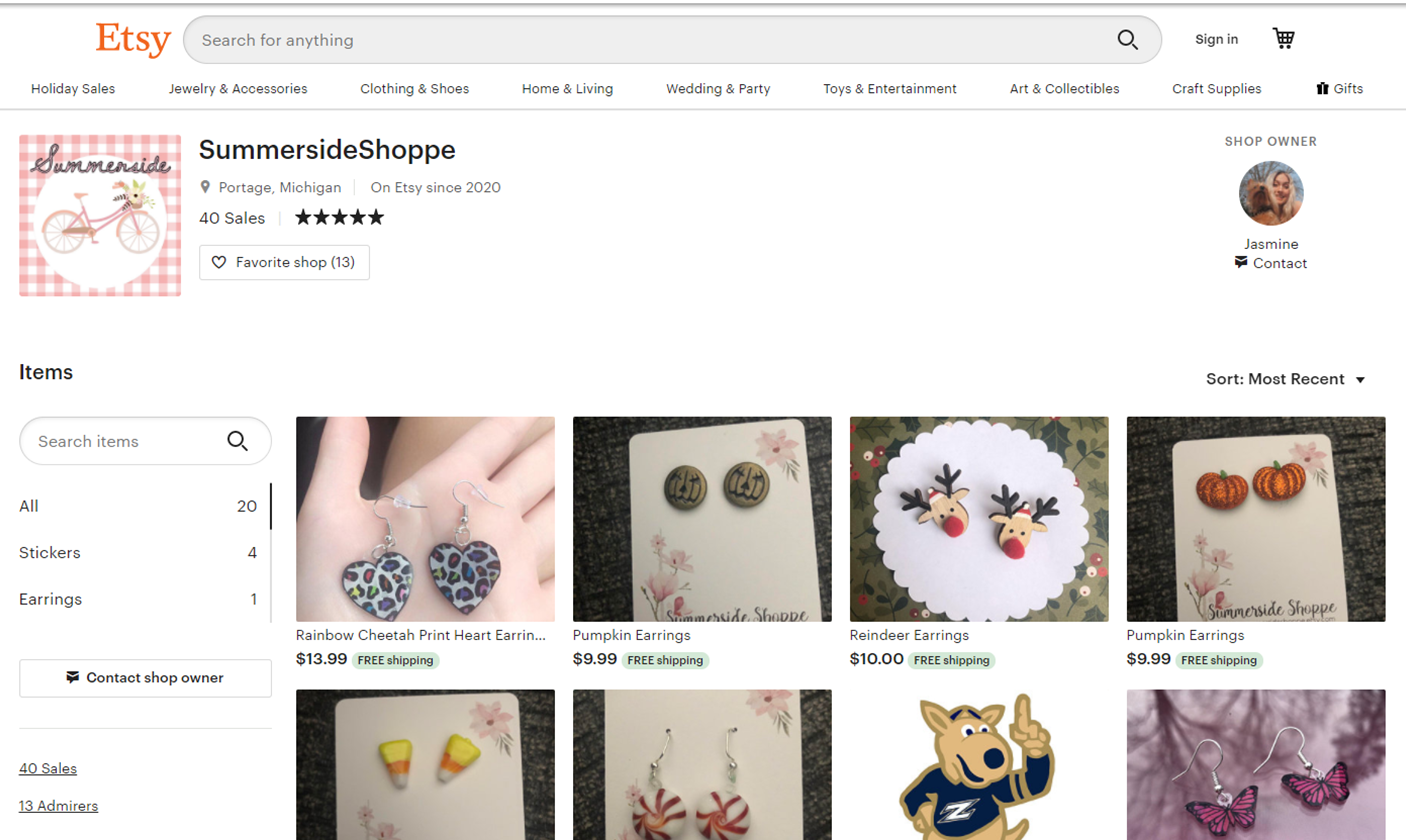 During quarantine, many people struggled to find something to do to pass the time, but junior Jasmine Crump on the other hand had a great idea: she decided to start an Etsy shop called Summerside Shoppe. "I thought it would be a fun way to make more money and also keep myself occupied at home during quarantine," she says.
Before opening her own shop, Crump had been a fan of Etsy. "I always…thought it was cool how anyone could open their own shop. I'm not a crazy good artist, but I knew some of my earrings could sell," she says. "I mostly make earrings and stickers. I make earrings by designing and painting charms. With my stickers, I design, then print, and then cut them with my machine." 
Junior Sara Bruns bought some items from Crump's Etsy shop. "I bought Barbie earrings and winnie the pooh earrings. I LOVE them because they are so nicely made, and the packaging was just the cutest.She puts so much effort into her earrings and stickers and other items, and they were custom so they were so cute," she says. "She's one of my best friends and she is just so kind hearted and I knew her business would be perfect to buy from."
Check out Crump's Etsy shop here and her Instagram storefront here.