Class of 2019 grad KBeaZy produces Billboard #1 hit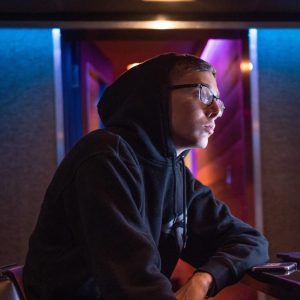 If the name Keegan Bach doesn't sound familiar, there's a chance you just don't know who he is. There's also a chance that you know him by the same name that most of the world does: KBeaZy. Graduating from Portage Northern High School in 2019, KBeaZy now lives in California and he just went #1 on the Billboard charts with his newest production: Mood by 24kGoldn ft. iann dior. If you didn't know him before, you would do well to get familiar.
Just two years ago, Bach was a student at Portage Northern High School. He played tennis and took IB classes. But if you ask his family, they knew he was going to make it big in music. "His main focus throughout highschool was education until his music business really picked up. I think we all knew that if he did decide to fully pursue music he would be successful," shares his brother, PNHS freshman Kirby Bach. "One cool thing that sticks out in my mind was when he first flew out to LA alone to make music for a week. That was when I personally realized that he was going to make it."
KBeaZy may have started small, but you would never know it by looking at the work he's done. Genius.com shows him with production credits with artists like iann dior, 24kGoldn, Chief Keef, Baby Keem, The Kid LAROI, and Roddy Ricch. He is even credited with the production of unreleased tracks with Juice WRLD, who died in 2019 before much of his music was released. KBeaZy worked with artists like Baby Keem and Roddy Ricch before their major blow-ups, with Roddy Ricch's Please Excuse Me for Being Antisocial since becoming one of the biggest albums of 2019 and 2020 and Baby Keem later being honored as a 2020 XXL Freshman. "I always try to stay on the lookout for artists on the come up. Much easier to grow with a smaller artist rather than chase a song with an already huge one," KBezZy explains. "It's dope to see artists like Roddy and Keem go up especially since I've believed in them from the jump. I'm stoked for them."
The Covid-19 pandemic was a time of focused music production for KBeaZy: in addition to "Mood," which went Platinum, he also has credits on "Prospect" by iann dior, which went Gold. "Lately I've only been working with peo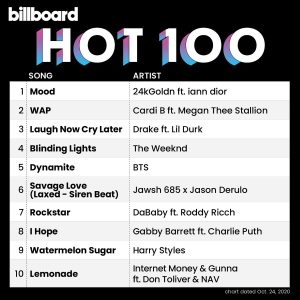 ple I'm friends with. I think the music always ends up better that way," he shares. "With "Prospect," I had just started getting tight with [iann dior]. One night near the start of COVID he hit me and told me to pull up to his crib. I had made that beat a while back at my place. I played him the beat and then we started making the song. He told me a while later that Lil Baby was getting on it. Then Wheezy heard it and wanted to get involved. I'm obviously a fan of his, so I sent him the beat and he added his flavor to it."
KBeaZy may have started off sending his beats to whoever would take them, but with his recent success, he feels he has reached a new level in his career. "I probably haven't sent a beat out since the start of quarantine. I feel like I've moved on from just making beats to actually producing songs," he says. "It's more about being in the session crafting the song and helping shape the direction of where it's headed rather than just making beats and sending them to people. I will never work with anyone who I can't get in the room with."
He might be the youngest producer ever to have a #1 hit, but he's also still a normal person, and a 19 year old one at that. He vividly remembers finding out his song was #1: "I went to sleep at like 6 am that day…then it was like 10 am and I woke up to hearing [24kGoldn] yelling upstairs. I checked my phone and had a bunch of texts and calls saying congrats," he recalls. "When I actually realized we had gotten #1, I cried a few tears of joy. It's pretty fulfilling to accomplish something that has been inescapable in my mind every night before bed for the past few years!"
2020 is coming to a close, but KBeaZy is just getting started. "I'm always working on stuff," he says. "The year is definitely not over yet I'll just say that. Got a lot of songs I'm excited for the world to hear."
About the Writer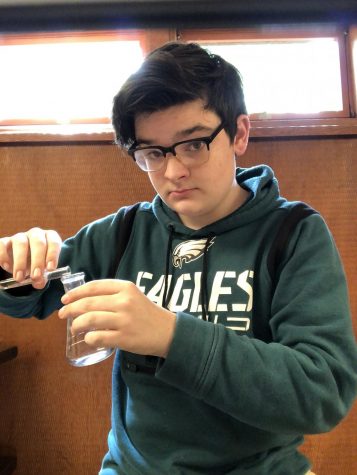 Liam Fagan, Co-Editor in Chief
Liam is a senior who has been on the staff for 4 years. He currently holds a co-editor in chief position and was formerly the sports editor for the Northern...