Moorsbridge Elementary becomes first Portage school with a documented Covid-19 outbreak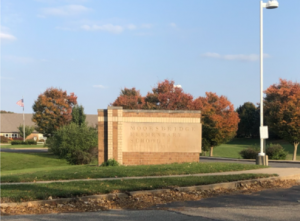 The Portage Public Schools System has been taking precautions to prevent an outbreak of COVID-19, but with elementary students back face to face, it was viewed by many as an inevitably that cases would start to pop up. 
That is exactly what happened at Moorsbridge Elementary School. "As of Sunday, October 4, another positive case of COVID-19 was reported within a classroom at Moorsbridge Elementary School," said the school's principal, Lori Kirshman, in a notice sent out to Moorsbridge families. This makes 2 cases at the elementary school. "The health and safety of our students is paramount, and we want to ensure that our families are aware of potential infectious situations." 
Moorsbridge Elementary School has been extremely cautious with educating their students safely. "It is the expectation that all teachers, students and other staff follow social distance guidelines and wear a mask," said Community Relations Manager, Michelle Karpinski. 
The district crafted their safety protocols in conjunction with the Kalamazoo County Health and Community Services Department, and the Moorsbridge faculty and students are taking proper quarantining steps with any other students possibly affected by the positive cases. "As of this writing we have two classrooms who are learning virtually during a quarantine period," Karpinski stated. Those two quarantining classrooms are of those students who have tested positive. 
The Moorsbridge staff acted swiftly to ensure that the cases were dealt with appropriately and safely. "The health and safety of everyone is important and trust that we will work as a community to support each other as we face this pandemic together," Kirshman said. 
Community members can keep track of reported Covid-19 cases on the District Covid-19 Dashboard. The Dashboard sorts information by school and automatically updates daily.