Photo challenge #3: water and a tennis ball
Ever spun a tennis ball while it was wet and see all the water particles fly off it? Well, you can capture that in a picture!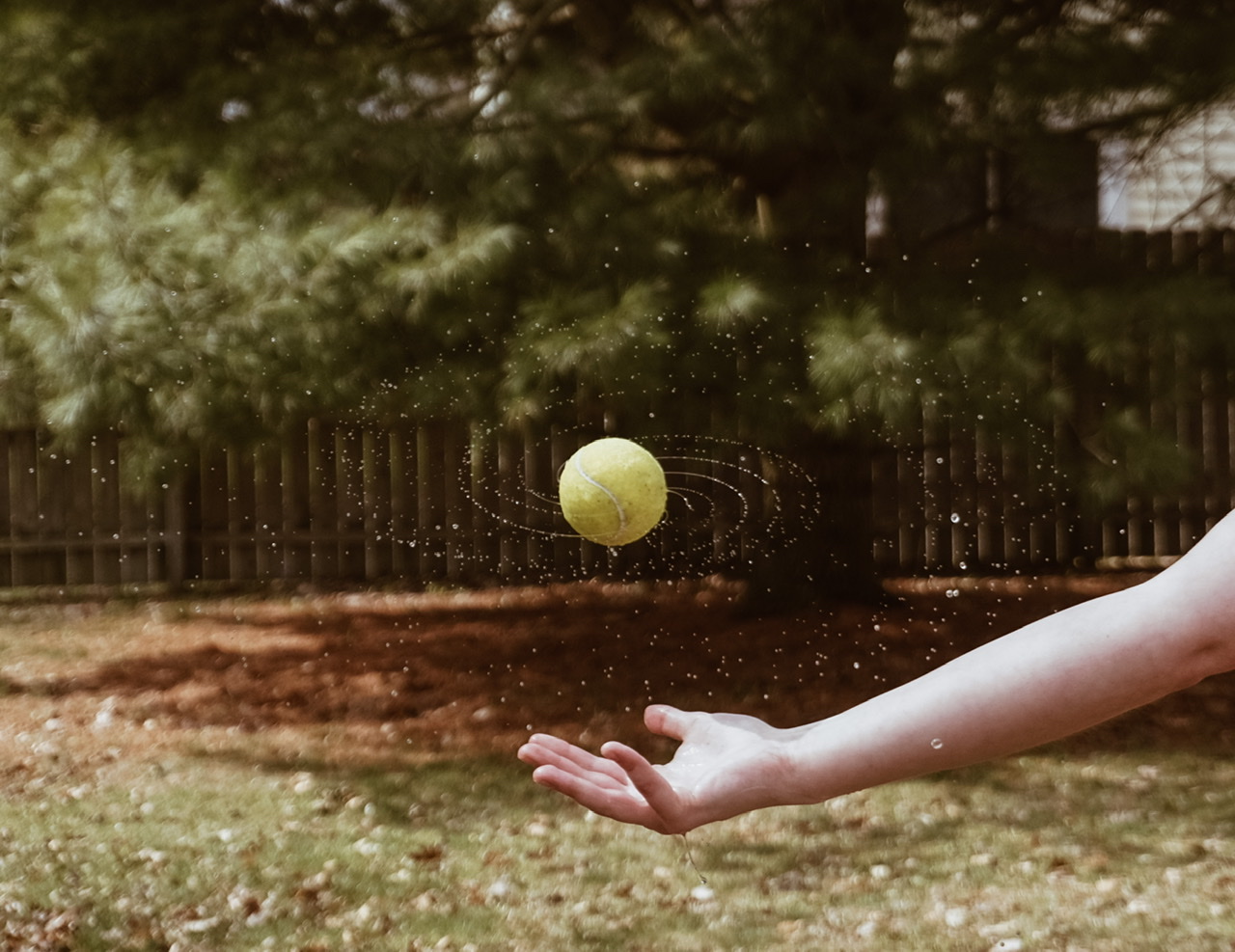 For this task, you will need a camera besides just your phone, unfortunately. For these shots you need to have a high shutter speed, which is how long the sensor is open for light to hit it in your camera. You also may need some help to get this shot, as you need someone to spin the tennis ball while you snap the photo.
Essentially for the best shot, you want a nice sunny day so that you can have your shutter speed as high as possible: I had mine set to 1/4000 when I took these pictures. Once you have your shutter speed set up, make sure you have your exposure set correctly, and also make sure that you have it set to continuous shooting so you can capture as many pictures as possible in a short amount of time because this will be very quick! 
Then when you have all your settings set up, soak the tennis ball in water and find someone that isn't afraid to get a little wet. Your assistant will spin the tennis ball fiercely in a horizontal or vertical fashion as you snap the shot. You will capture the tennis ball spinning with all the water particles in a beautiful spiral shape; it'll kinda look like the galaxy! 
You could try to do this with your phone if you can capture it fast enough, it will be a lot harder though. No matter what, have fun with it, go outside and try this cool new idea. Don't bring your dog though, he/she might try to steal the ball from you!
About the Writer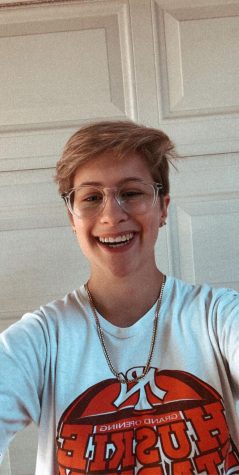 Kellie Miles, Photographer
Kellie Miles is a senior and has been on the Northern Light staff for 2 years now. "I decided to join the Northern Light staff because Dr.Thorpe gave...