Roll Up Ice Cream and Tea – worth the visit!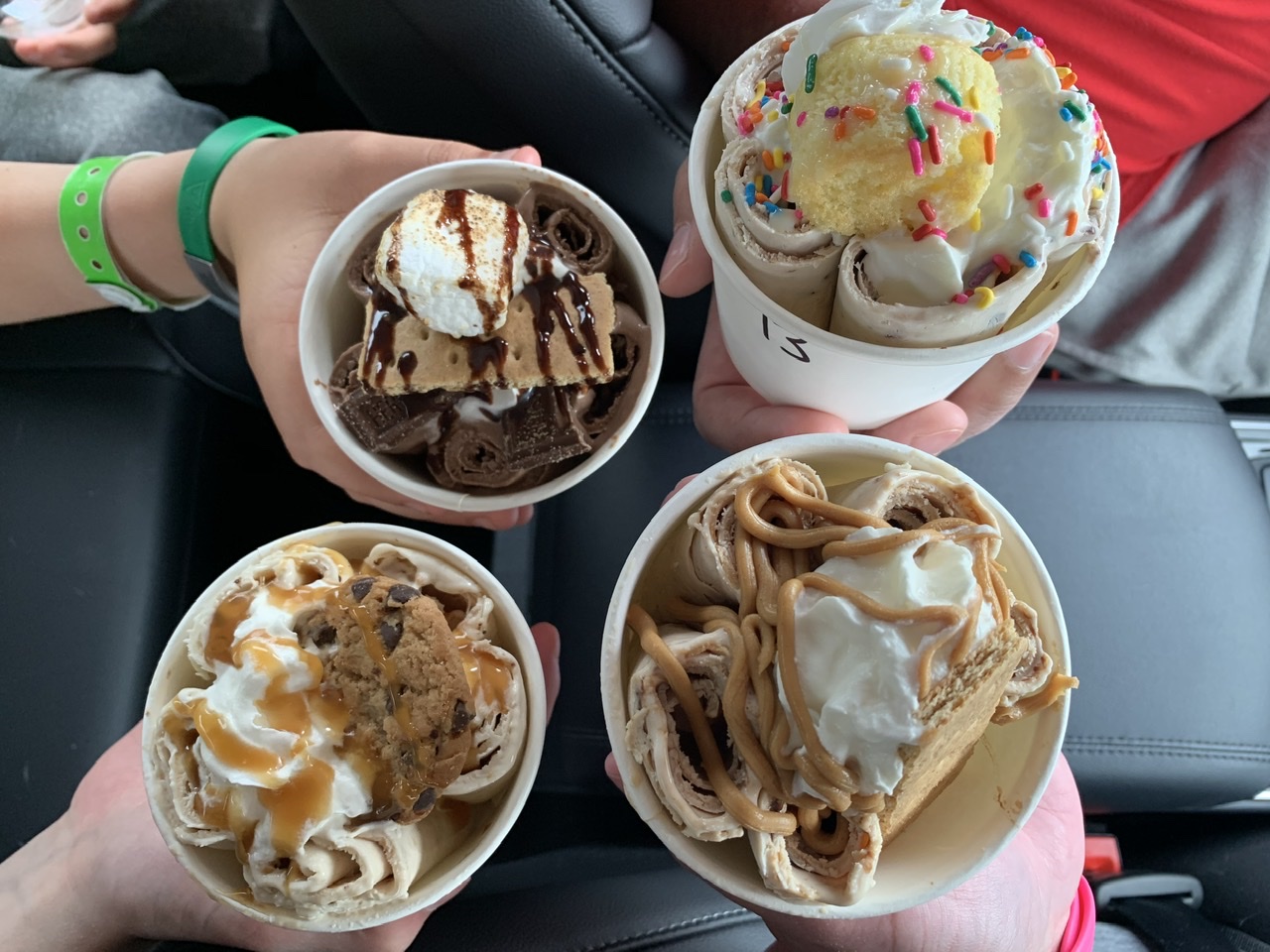 Have you ever wanted to try that cool looking rolled up ice cream but realized there's nowhere close to where you could try it?
Well, luckily Kalamazoo just had a new place open, Roll Up Ice Cream and Tea! So now you can go try this delicious dessert. Another piece of great news is that they are also opening up another one in Portage. Now everyone can try this beautiful looking but still very yummy dessert. You have the options of at least 18 different combinations, they have 18 already made desserts you can choose from or you can make your own creation. These desserts start at $7.10 which can sound very pricey but it is a very good amount of ice cream and is just as good as everyone says it is, I even tried it hand first for you all so I can guarantee that it's good! So if you want to go watch them as they make this dessert and enjoy a special treat then you'll have to go stop by and try this new place out! Enjoy!