The MLB's worst offseason decision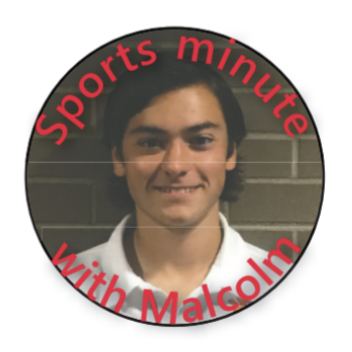 This off-season has been devastating for the MLB. Following up an off-season headlined by the free agency of megastars Bryce Harper and Manny Machado, this off-season has put the spotlight on something significantly less flattering: the Astros cheating scandal. The Astros used a camera in centerfield to steal signs, which were relayed by banging trash can from the dugout. After the scandal broke, manager A.J. Hinch and general manager Jeff Luhnow were suspended for a year, and the team lost draft picks. However, there has been an outcry from fans and MLB stars who believe the punishments, which include no repercussions for the players involved and no impact on the Astros' 2017 world series victory or Jose Altuve's 2017 MVP award, are too lenient. In spring training, the Astros have already been hit by a league-leading 7 pitches through their first 5 spring training games, and many star pitchers have already announced they intend to plunk Astros superstars in any 2020 matchups. 
Despite this, there is reason to believe that the Astros cheating scandal is not the worst thing that has happened to the MLB this off-season. Because of all the attention the Astros have created, a new rule change has somewhat slipped under the radar. Starting this season, each pitcher must face at least 3 batters before exiting. This rule was implemented to limit time-consuming and pitching changes and mound visits, along with creating more offense by allowing managers to utilize less strategic pitching matchups. This rule takes away from the strategy of the game and will rob exciting and strategic moments from diehard MLB fans. 
Recently, many rule changes have been implemented in the MLB, attempting to draw in a new fan base by increasing offense and speeding up games. So far, these changes have not had a huge impact on the integrity or strategy of the game. However, the new 3-batter limit will certainly change the way bullpens are operated in 2020, especially in the postseason. 
For example, in an extra inning game against the Cincinnati Reds, Chicago Cubs manager Joe Madden brought in Travis Wood, Spencer Patton, and Pedro Strop to pitch the 14th and 15th innings. In order to get the right matchups, Madden momentarily shifted each pitcher to the outfield for at least one at bat while another went in to create the best matchups. Each pitcher (at one point) only faced one batter. 
This move, which ultimately worked and led to two scoreless innings and a victory for the Cubs, showcased Joe Madden's creativity and strategic risk taking. Even though this strategy didn't lead to a tape-measure home run that the MLB could plaster all over social media, it gave diehard baseball fans a classic strategic moment.
The loss of creative relief pitching strategies will also have an impact on the playoffs. In 2018, Brewers manager Craig Counsell was tied in the National League Championship Series 2-2, and was set to face a powerful Dodgers lineup with his mediocre pitching staff. In game 5, he elected to start lefty Wade Miley, who he promptly pulled after walking leadoff batter Cody Bellinger, one of two lefties in the lineup. He brought in Brandon Woodruff, who lasted over 5 innings and faced a lineup who had prepared to go up against Miley, a much different pitcher. While the Brewers lost the game and ultimately the series, the 2020 rule will now make this kind of strategic back-and-forth extinct. 
This off-season has been dominated by fans and players alike, enraged at the Astros for violating the integrity of the game. However, through all this distraction, the MLB has created a rule that threatens to do exactly the same thing.