Portage Public Schools to eliminate E-Squared program for gifted and talented elementary students
While working on ways to balance the 2019/2020 budget, the Portage Public School board has elected to eliminate the E-Squared Program, which was a center based program (an off-campus program) located at Portage Central High School. The program taught a specialized curriculum for gifted students grades 3-5 throughout the district, and aimed to bring together a community of gifted learners who received unique, holistic teaching based on logic, reasoning, and research. After the elimination of the program, the district plans to implement gifted and talented teaching into everyday classrooms in each individual elementary school. 
E-Squared has been a part of Portage Public Schools since 2004, and a center based gifted program has been a part of the district for 40 years. The E-Squared program was modeled after the Personalized Enrichment Program, or PEP, created by Portage educators Dick Rajkovich and Karen Crankshaw. In a survey done by Rajkovich in 2005, 70% of the 1800 PEP graduates who participated in the survey agreed that the program made a difference in their lives and futures. 
This sentiment is shared by Portage Northern students who were a part of the E-Squared program. "E-squared was probably one of the biggest reasons why I push myself to take rigorous courses even after half a decade later," said senior Daniel Calco, a current KAMSC student. "It showed me that pushing yourself was a rewarding feeling, and that there was more to education than simply getting through it." 
Former PNHS and E-Squared Student Saketh Medipalli, a freshman at the University of Michigan, also appreciates how the program has prepared him to achieve as he progresses through higher education. "The creative projects and puzzles helped me think in a new light, and the IIM project we engaged in at the end of the year introduced me at such a young age to the process of research, which has come to be a crucial part of my education today," he said.
Students are not the only ones opposed to the elimination of the program. Nicole Harlow, the parent of a 5th grade student who was a part of E-Squared for two years, does not think that expecting teachers to meet the needs of gifted and talented children inside the classroom is reasonable, and worries about this decision's implications on the school district as a whole. "Portage is known in the region as an exceptional school system," she said. "I think it is truly disappointing to see them undervalue the benefit of a gifted and talented program for their students."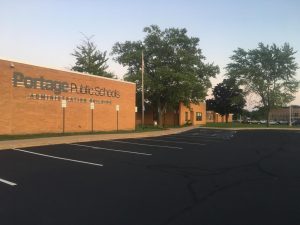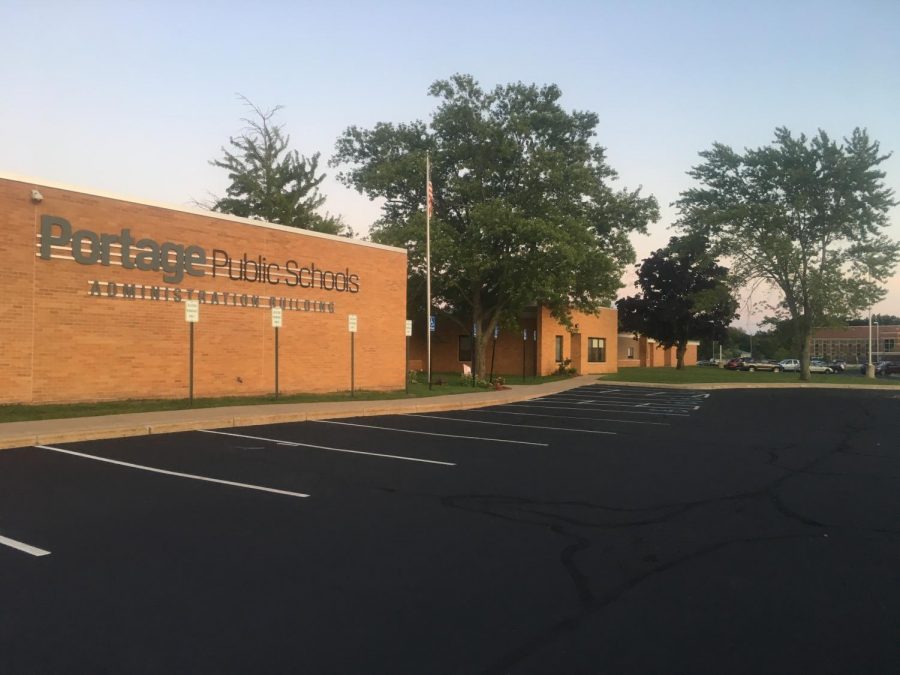 New Changes
One notable feature of E-Squared was its location. As a center based program, E-Squared brought children from elementary schools all across the district together once a week in one building. This is comparable to the gifted programs ATYP and KAMSC in middle school and high school. Now, gifted education in elementary schools will be done in the traditional classroom and school environment.
Portage Public Schools Director of Elementary Instruction Beth Hartman argues that this change will give gifted children more opportunities to pursue the challenges they need. In the E-Squared model, gifted children received the benefits of the program just once a week. Hartman suggests that this limited exposure will be improved upon in the new model. "In the systematic model that we're going to build starting this school year and building it each year moving forward, students are going to be getting what they need all day everyday for a hundred percent of their learning time, rather than less than twenty percent," said Hartman. 
Another part of the E-Squared program that will change is the differentiation process. To qualify for E-Squared, students took the OLSAT test measure whether or not they would benefit from gifted education. Also, students who were nominated by a teacher were administered the Stanford reading and math tests. According to Teresa Forton, a Title III English Learner Coach and Teacher in Portage Public Schools, this process was imperfect. "It had a very limited capacity with a hard cap on numbers, sometimes resulting in students who should have been included not being able to participate in the program," she said. This could lead to students missing the cut by one or two points and therefore not receiving the gifted curriculum necessary to satisfy their needs. 
That wasn't Forton's only problem with the E-Squared testing process. "It also resulted in the under-representation in the program of students of color and economically disadvantaged students." In the last three school years, the percent of E-Squared students receiving free or reduced lunch was 2%, 5%, and 4%, compared to the general school population receiving free or reduced lunch at rates of 24%, 29%, and 27% respectively. "OLSAT does have some test bias when it comes to Economically Disadvantaged students," said Hartman. "But the general consensus was that it was still the best test available." 
Potential Problems
Despite these proposed improvements for gifted children, Cori Hane Palmere, who taught in E-Squared for 15 years, is skeptical about the plausibility of this idea. "That is a bold promise: 'all day, everyday'," said Palmere. "With the demands of elementary school teachers in a classroom of  diverse learners, claiming gifted and talented students will be challenged 'all day every day' is completely unrealistic."
Former E-Squared student Arjav Patel is also unsure about how successful a gifted program would be without a center-based program. "I have experienced first hand what attempts to challenge students in the classroom looked like," said Patel. "In fourth grade, when it was time to learn math, a classmate and I would go to another room and work on the next chapter in solitude. This very clearly is not an ideal way of challenging students."
Patel's experiences with classroom-based gifted learning in the past go against the guidelines set by the National Association for Gifted Children (NAGC).  According to the NAGC, this style of instruction he experienced is labeled as inappropriate. "Asking a highly able student to sit at a desk in the back of the room and move through the math book alone ignores a child's need for affiliation, and overlooks the fact that a teacher should be a crucial factor in all children's learning," states the NAGC website.
The school district has attempted to systematically shift gifted teaching into elementary schools and away from center based programs in the past. When the original elementary gifted program, Personalized Enrichment Program (PEP), became E-Squared in 2004, the program was shifted to a school-based atmosphere, as opposed to the off-campus center based program of PEP. However, after just one year, E-Squared was reinstated as a center based program due to the challenges of teaching gifted learners in each individual elementary school. "It did not work at all," said Palmere. "We were not given any time to collaborate with classroom teachers. We were not asked to develop curriculum that enriched or extended the regular curriculum then collaborate with classroom teachers. We were traveling between buildings."
With these struggles involving teaching gifted students inside of elementary schools in mind, Palmere is worried about the lack of specific information regarding the new program. "It was stated in a letter that the program was going to be moved to a school based model and that this model would be explained at a parent meeting on Thursday June 3, 2019," said Palmere.  "At that meeting no comprehensive model was presented."
Specific Plans for Future
According to Hartman, the solution to creating a system that will overcome previous failures will be developed by Paul Murray and Jessica Winstanley, two district level instructional coaches and technology integration specialists. "We want to push our students to create, collaborate, debate, analyze, discuss, research, and stretch their thinking in different directions," said Winstanley. "In order to accomplish this goal, we will use a wide range of tools, including technology, discussions, games, and small group activities." 
Winstanley, who was a leader in differentiating all levels of students during her time as a third grade teacher at Amberly, also has a daughter who was a part of the E-Squared program for the past two years. "I look forward to continuing to support her learning, and that of her fellow E-Squared classmates, as the program evolves," Winstanley said. A part of this evolution includes project-based learning, or PBL. "For example, Genius Hour is one form of PBL where students are asked to go deep into a topic of their interest and either present on or take action on what they have learned," said Winstanley. "Another form of PBL could be simulations where students take on the role of a specific historical figure or situation and research and reenact what they have learned."
However, the limited time frame involved may pose an issue in implementing these gifted teaching ideas into the elementary schools. "We worked for a year before we even started pulling kids out of classrooms," said Rajkovich, who helped create the PEP curriculum that became E-Squared. Creating a similar program in just the two months of summer vacation could be a challenge. 
Decision Making Process
Furthermore, Palmere expresses concerns about the way in which the decision was made. "It is also unfortunate that the administrators making the decision to cut the program had so little knowledge of what it actually was," said Palmere. "In all of my years teaching in the program, no administrator came to meet with the PEP / E-Squared teachers to understand the program." 
Palmere is also frustrated about the challenging timing of the decision. "I think the administrators know it is difficult for parents to take action during summer vacation," said Palmere. "From what I heard, students and parents spoke at the Board meeting and that made zero impact. The decision had already been made." 
Harlow, who was one of the parents who spoke at the board meeting in opposition to the changes, agrees that parents have seemed neglected during the decision making process. "I do not feel that the opinions of parents were valued nor considered by the district when making the decision to eliminate the program," she said. "As parents, we were not informed of the decision until after it had already been made making it impossible for us to provide any real feedback."
According to Hartman, the timing of the issue was not due to the possible reaction of parents. "The abrupt timing was driven by the need to find ways to balance our budget for the 19/20 school year," said Hartman. "But the foundation of the decision is the education and the system." 
This explanation, however, did not sit well with Palmere. "It is tragic that such a drastic change to programming for Portage's brightest kids was a budget based decision (partially) with no input from affected stakeholders," she said. Palmere is not the only one appalled about the nature of the decision. "I'm sure there are hundreds of kids and parents who would be shocked to know that some bureaucratic motion took away a valuable learning opportunity," said Calco. 
Despite her many worries about the upcoming changes to gifted education in Portage, Palmere does believe that a gifted education outside of a center based program is achievable. "When regular classroom teachers are trained in differentiation, including rigorous extension and enrichment, then the center based program could be disbanded," she said. Considering these upcoming changes, it is important that this new model is successful in giving gifted students this extension and enrichment that they need to thrive. "Gifted children are a precious human-capital resource," said David Lubinski, a Vanderbilt professor of psychology and human development. "They are the future creators of modern culture and leaders in business, health care, law, the professoriate, and STEM." 
Given the importance of fostering and providing optimal opportunities to encourage these developing young minds, the Portage Northern Light will continue to evaluate and examine the effectivity of this new program with future updates and articles during the 2019/2020 school year. 
About the Writer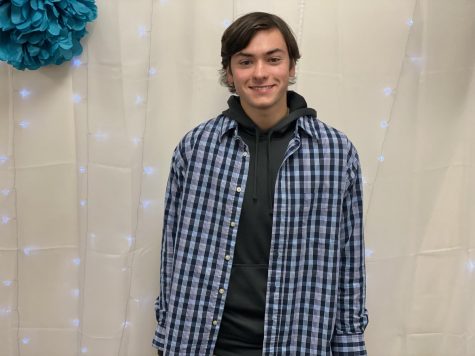 Malcolm Gaynor, Editor in Chief
I have been on the NL staff for two years, and I have been the co-editor-in-chief since the end of last year. I enjoy covering sports, both professional...