Breadlift: behind the scenes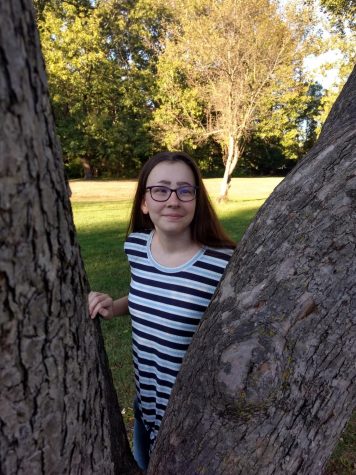 More stories from Natalie Grinder
Portage Northern High School does a lot of events, especially ones for the community. One of the events that strikes the most love in people's hearts is Breadlift. It is for the March of Dimes, and raises money for premature babies. We have broken the world record four years in a row, however unfortunately we were not able to beat the goal last year. We have a large number of students who sign up to drive, and sign up to ride in a car. On November 17th the cars are loaded with bread after every member of their group is located. Then they are handed their maps and canisters, and let them head to their areas and get started.
The  Breadlift committees are Fundraising, Core, Internal, and Food. Senate starts working on preparing for breadlift on October 11th.
Megan Chow is the treasurer of senate and she is in charge of fundraising. They get the money for breadlift. All the businesses you see on the back of the shirts have donated to breadlift and helped us reach our goal. "Sure! I am super excited for Breadlift this year! Each committee is working very hard up until the event and we hope that many students will take part because we need everyone we can get to help reach our goal of $23,000". says Chow.
Sarah Headapohl is the secretary for senate, and she is in charge of core. They are Responsible for organizing breadlift. They make sign-up sheets for drivers, map /coordinate with central to see what areas they have, sign up underclassmen that want to volunteer, make sure everyone has a ride who wants to participate, Organize all breadlift meetings, and are  in breadquarters handing out maps and canisters on the day of breadlift. Core stays in breadquarters to hand out all the maps and canisters to the drivers.  "Breadlift is definitely  one of my favorite events to plan. I'm currently leading the Core committee so right now we're working on mapping areas, getting sign ups ready for both under and upperclassmen and organizing "breadquarters"!! Breadlift is a lot of work to plan, but it's all worth it in the end, being able to see the entire school coming together for such a great cause! I'm extremely sad this is my last year organizing such a unique and amazing event. It's warmed my heart in so many ways and it's truly been a pleasure to help organize this Breadlift for the last four years!". says Headapohl.
Gracie McGrath is the vice president of senate and she is in charge of Internal. They organize  the freshman assembly, and actively promote to the school what breadlift is and why they need to sign up.
Scotty Fargo is the president of senate and is in charge of food. They organize the food we will serve on the day of breadlift. Get donations for food to serve at both breakfast and lunch. Organize parent volunteers, and figure out the logistics on food set up and serving food. "I am so excited to be apart of breadlift. To think, once I graduate, over the course of 4 years, I will be able to say I took part in raising over 100,000 dollars for the March of dimes, in just 48 hours…is something quite spectacular. And to know about the countless hours senate puts in behind the scenes, truly makes me so proud to be a student and a senator." says Fargo.
All the Senate members put a bunch of ideas on the whiteboard, and we all get 3 votes, and we narrow it down to 3 options and then we decide as a class what our theme should be. Our theme this year is Breadagonia. Once we have the breadlift theme, all of senate pitches in and starts making t-shirt designs, and then we narrow it down to a few options and then we put a poll on twitter, and whichever design wins is our t-shirt.
We put sign-ups outside of Kellie Pittman's room and we have slots for drivers and underneath a spot for passengers. We assign every driver to an area, and if they finish we have extra areas to give to the drivers.
The night before all of senate goes in at about 6 pm and we set up for breadlift, and after we are done we have a senate dinner, because we all bring food in. Then after we are done senate has time to relax and do some senate bonding time, and get to know each other better. We stay till really early in the morning. This is called breadguard.And then we have to be back early at 7 am to make sure everything is ready and to help set up food. This is called breadguard. "I think breadguard is a great way for senators to get excited for Breadlift! Even though we stay up until the sun rises, we always have a lot of energy preparing. We bond so much during this fun night, and without it, I don't think Senate would be as tight-knit of a group as we are". says McGrath.