NFL free agency preview
With the NFL season over, fans are eagerly awaiting March 14, when players can officially enter free agency. This season, many big names are becoming restricted/unrestricted free agents, and will have many suitors come the 14th. Such names include Nick Foles, Le'Veon Bell, and DeMarcus Lawrence.
Nick Foles: Jacksonville Jaguars
There is talk of mutual interest between the Jaguars organization and Foles, and Foles seems like he would be able to immediately start for the Jags. The big question is whether or not the Eagles will franchise tag Foles in hopes of a trade, and what the Jags would be willing to pay.
Le'Veon Bell: New York Jets
There are few teams in the NFL with enough money to pay up for Bell, and the Jets are one of them. With the Jets current starting running back being Isaiah Crowell, and with Backup Elijah McGuire, Bell could step in and be an electrifying player for a team that would be willing to pay the big bucks.
DeMarcus Lawrence: Dallas Cowboys
Lawrence is one of the best edge rushers in the league. The Cowboys will tag Lawrence, and he will be just as good again. It's as simple as that.
Teddy Bridgewater: New York Giants
Eli is getting older, and the draft can be risky. While there are some big names in the draft, The giants would be smart to sign Bridgewater to be, at the least, a safety net. Bridgewater suffered a gristly knee injury in Minnesota, but he showed in the preseason that he is a smart guy with good mobility and an accurate pass. He was underwhelming in week 17, but some of the blame has to be placed on the O-line for not protecting Bridgewater as well as they should have.
Frank Clark: Oakland Raiders
The Raiders got rid of a lot of talent last year, but they could get some back by signing Frank Clark. Clark is a talented edge rusher, and while he is no Khalil Mack, he would be able to step into a nice role for Oakland's defense.
About the Writer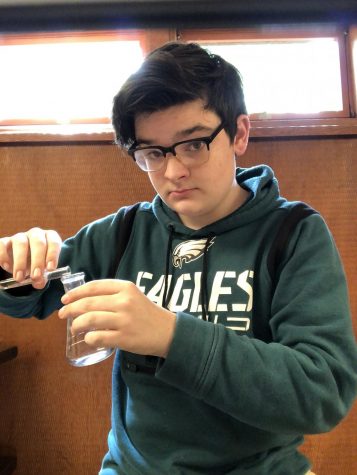 Liam Fagan, Co-Editor in Chief
Liam is a senior who has been on the staff for 4 years. He currently holds a co-editor in chief position and was formerly the sports editor for the Northern...