In The End Zone with Liam Fagan #1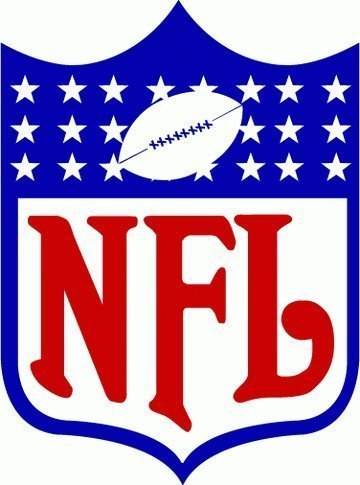 Here is the first installment of the Northern Light column dedicated to the week's relevant moments in the NFL.
Falcons -12  Eagles -18
Once again, the Falcons were unable to score in the red zone. The Eagles gave up long drives, but the Falcons couldn't capitalize on their many red zone opportunities.
Steelers-21  Browns -21
The Steelers lost this game. They were up in the 4th quarter and allowed Tyrod Taylor to lead two touchdown drives to tie the game. One positive for Pittsburgh is that their run game was still very effective with the notable absence of Le'veon Bell. Is this the beginning of the James Connor era?
Bengals-34  Colts -23
Andrew Luck returned to football this week, and played well. However, his home opener was spoiled by Andy Dalton and the Bengals. The Bengals scored 17 unanswered points in the 4th quarter to pull out a win.
Titans-20 Dolphins-27
This game was pushed a ways back due to severe weather, but fans were treated to good football once it got back in swing. Both teams had a kickoff return for a touchdown. Jakeem Grant returned one for a 102 yd. Dolphins touchdown, and Darius Jennings had a 94 yd. TD return for the Titans.
49ers-16 Vikings-24
All streaks come to an end, and Jimmy Garoppolo's 7-0 start as the 49ers quarterback was ended by Kirk Cousins and the Vikings.
Texans-20 Patriots-27
The only surprise in this game was how competitive the Texans were able to be through 4 quarters of football. That's not a knock on the Texans. With a healthy Deshaun Watson they'll go far this year. However, Tom Brady and the Patriots are coming off of another Super Bowl run, and were just the better team throughout.
Buccaneers-48 Saints-40
I never thought I would say this, but Ryan Fitzpatrick had an amazing game, going 21-28,  with 417 yds. and 4 TDs. This was a good old-fashioned shootout, and the Buccaneers out-shot the Saints.
Jaguars-20 Giants-15
The debut of rookie RB Saquon Barkley was promising for Giants fans, but the Jaguars were simply the better team. The Giants lost this game on a 4th quarter pick 6 by Myles Jack.
Bills-3 Ravens-47
The Bills can't seem to learn from their mistakes. The last time Nathan Peterman started a game, he was benched after throwing 5 interceptions and never saw the field again. This time, he just couldn't get anything, started, and was benched for rookie QB Josh Allen.
Chiefs-38 Chargers-28
Mahomes to Hill looks like the most dynamic connection of the year. Mahomes threw the first 4 touchdowns of his NFL career, and Tyreek Hill was on the receiving end of three of them. The Chiefs looked like a team to reckon with this week.
Seahawks-24 Broncos-27
Von Miller had 3 sacks, 2 forced fumbles, and 1 fumble recovery. Case Keenum threw for three touchdowns. The Broncos worked like a machine, and were able to disrupt the Seahawks enough to pull out a win.
Redskins-24 Cardinals-6
The return of AP. after a quiet season last year, he started the year off right with 96 yds. and a touchdown rushing, and 2 receptions for 70 yds. Alex Smith threw for two TDs and the Cardinals just looked clueless on defense.
Cowboys-8 Panthers-16
Cam Newton threw for over 150 yds. And ran for 58 and a TD. The Panthers also had a rushing touchdown courtesy of Alex Amah. On the other side of the Ball, Ezekiel Elliott had a TD, but was held to 69 yds. By a dominating Carolina defense.
Bears-23 Packers-24
Green Bay fans weren't able to R-E-L-A-X this week as the Bears put up a massive resistance. The Bears were up 20-0 in the third quarter, and then their Kryptonite returned to the field. Aaron Rodgers returned from a knee injury early in the game to throw 3 touchdowns in a huge Packers comeback.
Jets-48 Lions-17
Sam Darnold may be the best rookie of the season so far. He threw for 198 yds. 2 TDs ad 1 INT is a resounding Jets win. Isaiah Crowell also ran for two TDs. On the other sideline Matthew Stafford is kicking himself after throwing 4 INTs.
Rams-33 Raiders-13
The Rams spoiled Jon Gruden's return to coaching with a dominating performance. With last year's Offensive and Defensive player of the year, the Rams are looking to make a run this year.
Weekly awards:
AFC- OPOW-Patrick Mahomes   DPOW-T.J. Watt STPOW-Jakeem Grant
NFC- OPOW-Ryan Fitzpatrick  DPOW- Harrison Smith STPOW- Greg Zuerlien
Next Week:
Courtesy of espn.com
Thursday, September 13
Sunday, September 16
| | | | | | | |
| --- | --- | --- | --- | --- | --- | --- |
| MATCHUP | | TIME  (ET) | NAT TV | | LOCATION | |
| Carolina | Atlanta | 1:00 PM | FOX | | Mercedes-Benz Stadium, Atlanta | |
| Los Angeles | Buffalo | 1:00 PM | CBS | | New Era Field, Buffalo | |
| Minnesota | Green Bay | 1:00 PM | FOX | | Lambeau Field, Green Bay | |
| Houston | Tennessee | 1:00 PM | CBS | | Nissan Stadium, Nashville | |
| Cleveland | New Orleans | 1:00 PM | FOX | | Mercedes-Benz Superdome, New Orleans | |
| Miami | New York | 1:00 PM | CBS | | MetLife Stadium, East Rutherford | |
| Kansas City | Pittsburgh | 1:00 PM | CBS | | Heinz Field, Pittsburgh | |
| Philadelphia | Tampa Bay | 1:00 PM | FOX | | Raymond James Stadium, Tampa | |
| Indianapolis | Washington | 1:00 PM | CBS | | FedEx Field, Landover | |
| Arizona | Los Angeles | 4:05 PM | FOX | | Los Angeles Memorial Coliseum, Los Angeles | |
| Detroit | San Francisco | 4:05 PM | FOX | | Levi's Stadium, Santa Clara | |
| Oakland | Denver | 4:25 PM | CBS | | Broncos Stadium at Mile High, Denver | |
| New England | Jacksonville | 4:25 PM | CBS | | TIAA Bank Field, Jacksonville | |
| New York | Dallas | 8:20 PM | NBC | | AT&T Stadium, Arlington | |
Monday, September 17