PNXC welcomes new coach James Young
Portage Northern has hired James Young as the new cross country head coach. Young has been a distance coach for 16 years, including 15 years of track and field coaching at Battle Creek Central High School, along with other private coaching and training experience.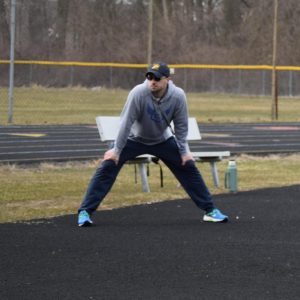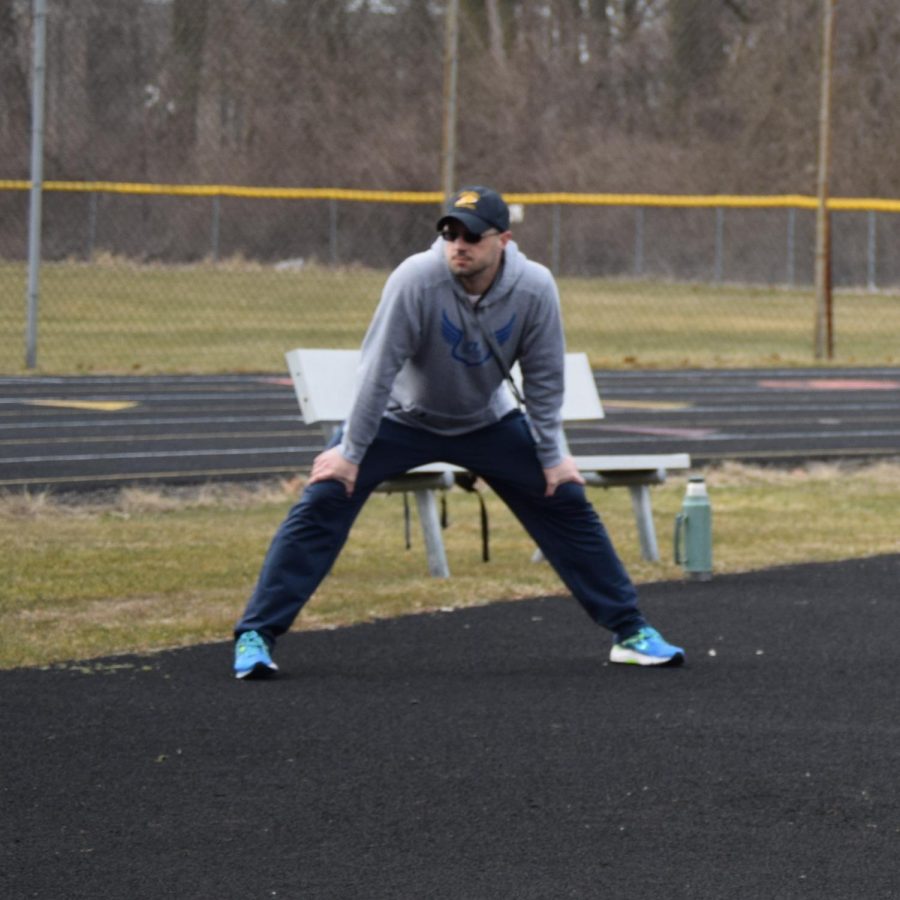 Young has many goals and aspirations for his first year as head coach. "The most significant goal that I have for the coming Cross Country season is to find out who we are, now, and just who we can be," he explains. Team culture and atmosphere is extremely important to Young. "The culture of a team is everything. A culture that blends individual drive and selflessness, personal goals and team success, past experience and new methods will win on and off of the course," he says. One important part of this culture is the yearly preseason camp.
The preseason camp is an experience that many cross country kids look forward to. "All the XC runners are keeping their hopes that there will be a 2018 XC camp because everyone looks forward to getting to know everyone and have fun before starting to get in competitive race mode," explains Kanishk Madhav, a sophomore cross country runner. Young is also adamant about the importance of the camp, and assures the team that the tradition will continue. Young's decision to continue the preseason camp is a key way that he hopes to continue the great culture of PNXC.
The new head coach also has ambitious goals about the competitive season. "I want this team to be a perennial contender for the conference championship, the Portage Invite championship, and in the State Finals," Young says. His leadership and ambition could be significant contributing factors in helping the athletes compete to achieve these goals, especially when the team is returning 9 out of their 10 top runners.
A head coaching change is never easy, but the cross country team will be able to adapt. "It's definitely going to be different and we will miss Coach Swanson a lot, but we are all so close as a team and we will all adjust together," says junior Emma Pilnick. Former head coach Matthew Swanson agrees that the team will continue their success during the change. "I am very excited for the teams future with Coach Young," Swanson says. "He will be bringing a lot of passion for the sport and a wealth of knowledge about training. I think Northern got a great coach."
The loss of coach Swanson will be difficult. He coached the cross country team for 7 years, and was extremely close with the team. His favorite moments as head coach were when he was able to connect and become close with his athletes. "Sharing tears of joy and tears of frustrations with athletes who have laid it on the line when it mattered most is always special," he says. Swanson made the difficult decision to step down in order to spend more time with his kids and his family.
Young has high hopes for this team.  "To be truly elite, and mind you, I believe that this team has the ability to be just that, we have to make a commitment to do whatever it takes to race on the edge. Right there, on the edge of our limitations. The edge of our comfort zone. That is where we will find our best," he says.
He is having an informational meeting for all interested runners on Monday, May 7th, at 7:00 pm, in the NMS Little Theatre.