Junior Marisa Toomsen surfs her way through life
Marisa Toomsen is a junior at Portage Northern who is known for her love for the environment, travel and film, but more importantly, she is dedicated to surfing.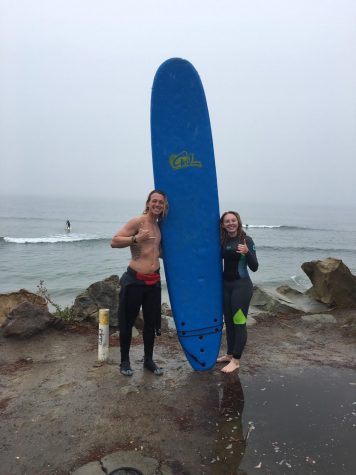 "You feel so free and connected to the ocean, I can't even explain it," she says. She has been surfing more than 15 times in Saint Joe California and in Florida. It is an activity that keeps her mind focused with balance, persistence, and an open heart. "It's an adrenaline rush because you never know what's going to happen, and I feel filled with peace and balance," says Toomsen regarding these feelings while in the water.
Surfing is a process that is difficult for most people to achieve quickly. With this in mind, Toomsen says that "I got up on the first [wave]. I went with a bunch of retired old people actually." Toomsen says this part of her journey was very fun and different than most because the variety of people she surfed with. This shows how she is centered and capable of doing these activities easily.
As a 9 year old, she started paddleboarding often and creating her love for the ocean.  As the waves roll through, the timing can differ between each. When she caught her first wave, it was a 10 footer. Toomsen has ridden waves ranging from 5-15 feet. Each wave feels different and rides different. "Through all of this, I like to stay in the moment," explains Toomsen. With different kinds of waves also comes different kinds of boards. Marisa has ridden both small and long boards. She says, "my smaller one can do more tricks."
Not only is surfing been a huge part of her life, so have science and travel. From Mexico to Canada, she sees her future on the horizon. She is 100% confident she will be attending a University in either Santa Barbara or San Diego, California. "I've always wanted to travel my entire life and study what I love, film, or something with science."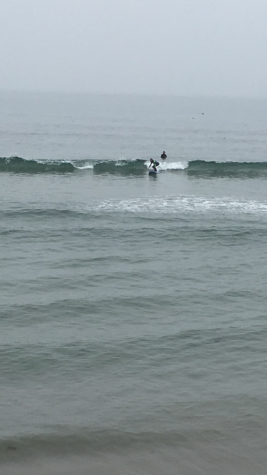 Toomsen has traveled  to 40 out of the 50 states in the US along with Canada and Mexico. "The best part about traveling is meeting new people, learning culture, along with all the experiences you make," she says.