Come and see the NMS production of "Once on this Island, Jr," before it closes this Sunday
From Annie JR in 2008 to Aladdin JR in 2017, Portage North Middle School musicals have delighted audiences. On their decade show, directors Robert Jordan and Denene Mulay-Koch have chosen the revived Broadway smash hit, Once on this Island JR, written by Lynn Ahrens and Stephen Flaherty.
The story follows an orphaned peasant girl named Ti Moune on her journey from four gods to answer, once and for all, whether love can conquer death. Songs range from heartfelt, such as "Human Heart," sung by the goddess of love, to heart pounding, such as "Forever Yours," sung by the demon of death. The show has influences ranging from Shakespeare's Romeo and Juliet to The Little Mermaid and is sure to be a hit among audiences young and old alike.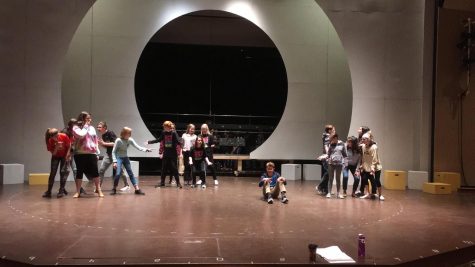 Koch, the acting director of the show, says that the choice of a lesser known musical, compared to 2017's Aladdin, was made because "it's a beautiful story and a wonderful challenge for a middle school." She also says that the story teaches the kids (and the adults that will come to see it) valuable lessons based on morals and virtue. For instance, when the demon of death, Papa Ge, played by eighth grader Tyler Bright, demands Ti Moune to kill, she simply cannot do it, pointing to moral standards that cannot be broken, even by a god.
Musical director Robert Jordan said, "This show is the culmination of so much hard work resulting in a beautiful telling of this timely story. Our North MS Drama Program prides itself on a multi-generational mentorship program that combines local community artists working with our HS students in technical and performance theatre who in turn are working with our MS technical crew and actors. This partnership provides a wonderful opportunity for our MS students to become the HS students who eventually can become the local community artists as they grow within our program and the rich Kalamazoo/Portage arts scene that we enjoy. Our Director, Denene Mulay Koch, has helped our actors grow so much this year and has helped them develop the skills needed to tell such a mature and heart-wrenching story like Once On This Island, Jr."
The show opens on March 17th and will run through the 25th. Students and senior tickets are eight dollars and adult prices are ten dollars. Tickets can be purchased at pndrama.ludus.com.

About the Writer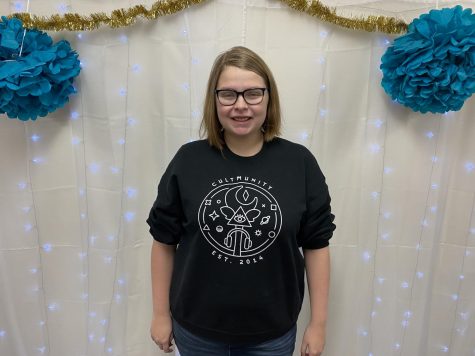 Brianna Neuhouser, Digital Media Manager
I am a senior and committed to MSU to study journalism and education. I am the digital media manager and I love my job here at the PN Light. I am also...