Code Name Verity author Elizabeth Wein to visit today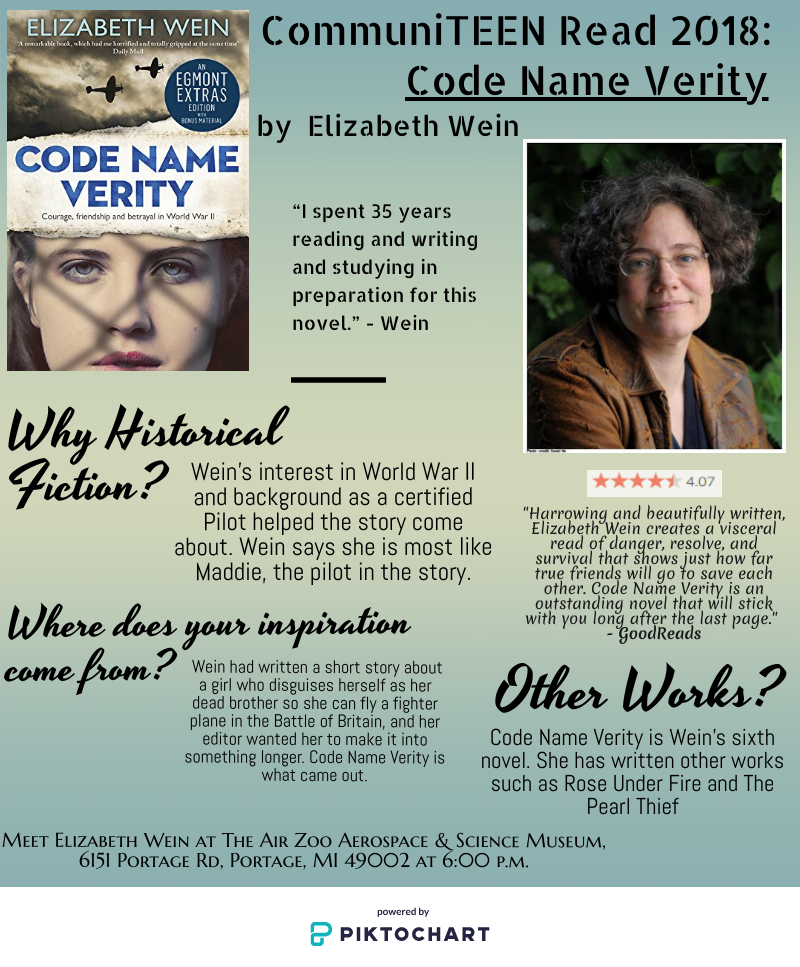 Code Name Verity by Elizabeth Wein was selected as the CommuniTeen Read book for this year, and was also a part of the books for the freshman students to read this school year. Wein is coming all the way from her native Scotland to visit PNHS today during 4th hour and will also be at the Air Zoo for another talk tonight at 6pm.
The book starts out from the perspective of Julie, a Scottish spy in World War II who was also known as Verity. She was captured by the Nazi forces when the plane with her and her best friend Maddie went down. The Nazis force her to write about the British war efforts and she does this in the form of a novel. In her confession, she writes from the beginning of her adventures until her capture, while dropping hints about where she's being kept. The second part of the novel is told from the perspective of the English pilot, Maddie. Regarding this aspect, Wein stated, "I had more trouble with Maddie's section than with Verity's because I found it more difficult to get her voice right." This section includes historical details, since quite a bit is revealed about the resistance in France at the time. There are also many more bits and pieces about Julie and Maddie's story so it is worth a read, regardless of age. The way it was written by Wein captures any type of readers attention.
Elizabeth Wein was inspired to write Code Name Verity from a variety of influences in her life. One of these influences came from her fascination in WWII: "I'd been interested in World War II for a long time – I had a wonderful French teacher in high school who'd been a teenager in the Resistance during the war. About fifteen years ago I got a private pilot's license, and I became interested in women in aviation," she said. Aviation also plays a large role in the lives of both Maddie and Verity. Maddie is one of the few female pilots in the Royal Air Force and Verity is closely connected to the Air Force because of her.
The theme of friendship and overcoming obstacles is prevalent in this novel. In her own life, Wein stated, "When I got the idea for the plot of Code Name Verity, I knew I'd have to make Maddie and Verity into best friends, and that I'd have to show how their friendship developed." There were a couple of adventures that Maddie and Verity went on that were inspired by similar exploits that Wein and her friends had.
Many people believe that Code Name Verity is Elizabeth Wein's first novel, but this is not true. "But I'd published five novels before I wrote Code Name Verity, as well as getting a PhD in folklore and a BA in English!," she laughed. Some of her other works include Rose Under Fire, The Pearl Thief, and more.
About the Writers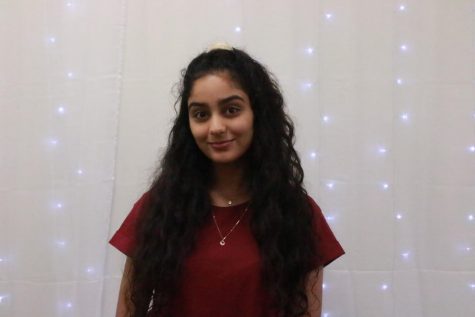 Komalpreet Kaur, Feature Editor




My name is Komalpreet Kaur and I'm an eleventh grader. I'm currently feature editor and associate creative editor. This is my third year doing...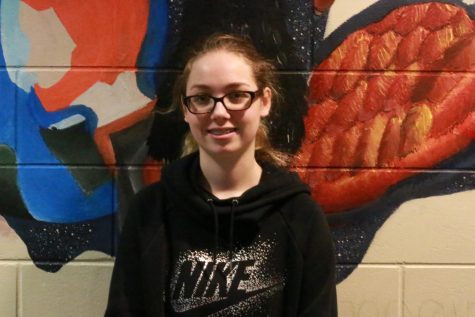 Sarah Maniscalco, Staff Writer
This is my first year as a member of the NL staff. I enjoy doing visual and design work for journalism because it's such an interesting way to express...