Top 5 Spring Break Destinations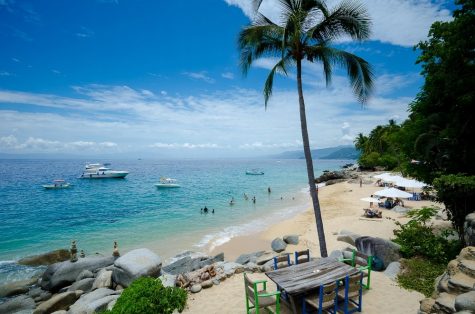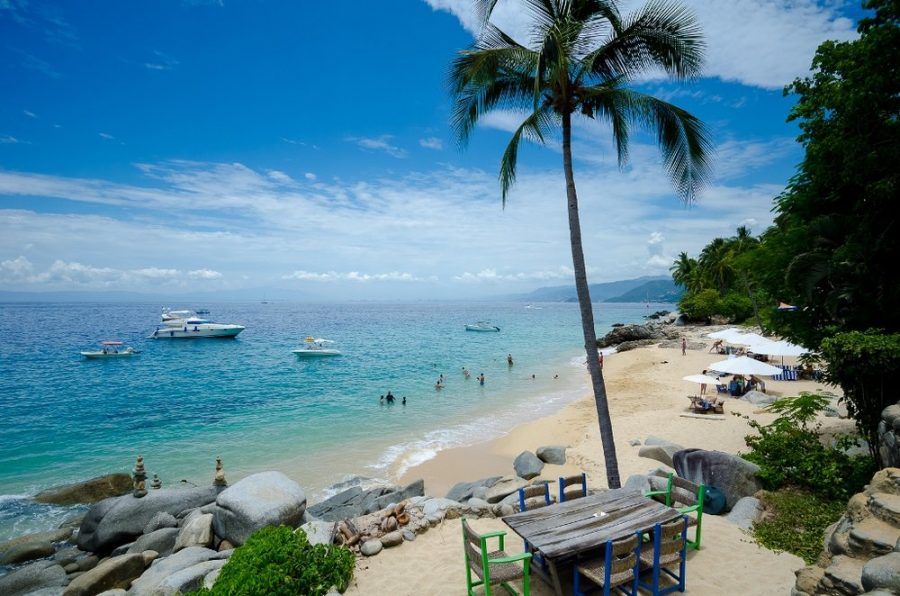 NUMBER 1: Puerto Vallarta
This popular spring break destination gives you your tropical fix without breaking your budget. Located on the West coast of Mexico, this resort hot spot has everything. They are best known for their beaches and raging nightlife. In fact, there are different beaches solely for the vacation you are looking for. For example, Los Muertos Beach is the best one for people watching due to the variety of beach related action, including competitive volleyball games, crazy banana boat rides and beach vendors. Not to mention, there are an array of restaurants, such as Vista Grill on the Beach which is on the fancier side and Daiquiri Dick's, which has outdoor seating and even serves breakfast. They are also known for their famous fish on a stick. Whether you're looking for a cheap resort or a good day at the beach, Puerto Vallarta has it all.
NUMBER 2: Cabo San Lucas
Located just off the Baja California Sur, this vacation hot spot takes number two for their beautiful beaches and surprisingly cost effective resorts. In fact, Los Cabos Golf resort scored a 4.6 out of 5 stars on Google and goes on sale around spring break for a mere $81 per night according to Tripadvisor.com. This resort includes rooms that are more apartment style and also include full service amenities as well. Not to mention, this resort has a wonderful pool area with a swim up bar and several chairs to soak up the rays. Not only this, but Cabo is known for their plentiful beaches. One that stands out the most is The Arch of Cabo San Lucas which includes arched rocks overlooking the beautiful emerald seas. Overall, with great prices and beautiful beaches, Cabo deserves this second place spot.
NUMBER 3: New Orleans
This city right off the Gulf of Mexico combines a combination of city life and culture which guarantees it the third place spot. New Orleans is a hotspot for American, French, and african cultures all melting together to form its prominent party scene and unique cuisine. Some of the most notable restaurants are Commander's Palace, known for their exotic Creole food; and La Petite Grocery which is a prominent location for a nice Louisiana meal. When not eating, one can enjoy jazz and blues at Bourbon street. This street is known for its nightlife and amazing jazz music. If you want to experience a vacation with a party, definitely check out New Orleans.
NUMBER FOUR: South Padre
Right on the tip of the coast of Texas lies this relaxing beach town. Known for its calm waters and wonderful beaches, this destination is perfect for a vacation necessary to de-stress from the busy year. Not only is this island known for its beaches, but also for its abundance of nature. South Padre Island has a five story watchtower in which bird watchers of any age can admire the migrating birds. Furthermore, the Dolphin Research Center contains touch tanks in which viewers can observe and even interact with their favorite mammals as they are allowed to roam free in this special center. Finally, Sea Turtle Inc. saves endangered sea turtles and rehabilitates them. If you're looking for a relaxing getaway filled with beautiful views and nature, you are in for a treat with this exceptional island.
NUMBER FIVE: Key West
The last spot on this list goes to Florida's southernmost point, Key West. This beach town is known for its pastel-hued houses and its cruise ports. Additionally, this city is home to the Florida Keys which is a fantastic spot for snorkeling and out of this world views. Additionally, the Dry Tortugas National park is perfect to view an abundance of wildlife and experience nature in ways you haven't before. If you're looking for a resort in this area, the Ocean key resort and spa contains a luxurious spa and overlooks the harbour at Duval street. This adorable town definitely deserves this spot on this top 5.