Transgender teens wins TX state championship two years in a row
Transgender teen Mack Beggs, the 2018 women's title on February 24th in Texas' girl division wrestling. The senior was heading to championships when he beat three girls at a tournament in Cypress, Texas. Beggs has a record of 32-0, steadily holding the undefeated title.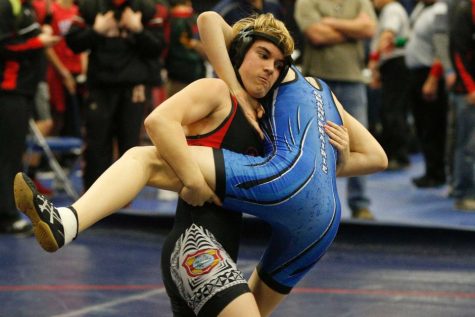 Texas superintendents require high school students to participate in their sports divisions based on the gender they were assigned at birth, or the gender on their birth certificates. Superintendents voted to make this a requirement in 2016, and for teens like Beggs, this means competing and participating in high school sports with other teens of the opposite gender.
Beggs asked Euless Trinity High School multiple times if he could compete in the boys' wrestling division, but administration turned him down due to the policies put in place to prevent transgender teens from doing so. While competing, Beggs has experienced backlash for using steroids along with testosterone that resulted in a lawsuit when he was on his way to state championships.
According to the Michigan Department of Education, students who attend school in Michigan should "be allowed to participate in physical education classes and intramural sports in accordance with their gender identity." In contrast to Texas' policy, transgender and LGBTQ+ identifying students are allowed to participant in the gender group the identify with. "I feel like if they identify with it, they should should go with it," said junior Zachary Sample. Since Michigan's policies are less discriminatory than Texas', students are allowed to decide for themselves what gender division they compete in. "We'd probably have him wrestle like a guy, but it would really depend on how they feel," said Sample. There are currently seven states, including Texas, that hold discriminatory policies in regards to gender and high school sports. The U.S. has yet to come to a complete census on whether or not transgender athletes should be able to participate with the gender they identify with.