Linus Mallet prepares to help lead alpine ski team to success
When Portage Northern students think about winter sports, the image that most likely comes to mind is basketball. Some may also think of wrestling, hockey, or even swimming. However, not everyone is aware of the alpine ski team. The team is combined between Portage Northern and Portage Central, and competes at the Division 1 level of Michigan high school state skiing. Despite its small amount of recognition, it is an important and interesting part of winter life for many students and people.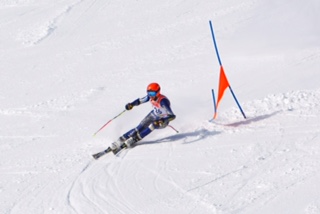 One member of the alpine ski team from Portage Northern is Junior Linus Mallet. Mallet has been "skiing for fifteen years," and "racing for thirteen." Mallet's long history with skiing has pushed him to join the high school team. As he explains, "it's the next level of competition." His favorite part of the ski season is simple. Mallet enjoys "just being able to ski." Mallet's passion for the sport of alpine ski racing is demonstrated by his history and involvement in the unique sport.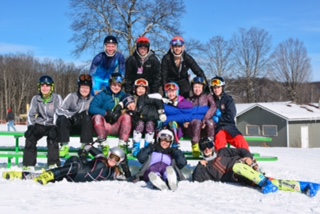 The sport of alpine ski racing includes a unique style of competition. As Mallet explains, the first thing the competitor does after the the gates are set up is "inspect the course." After waiting in a long line with "a bunch of kids from all over Grand Rapids," the skier will " do your run, come back up, do your run" again, and then start over on the second course. After this course is completed, an award ceremony follows.
The Portage high school school ski team is not without honors and awards. The girls ski team has recently received the honor of a top five finish in all state team GPA, with a combined GPA of 3.6970. The boys, while not placing in the top ten, still maintained a solid combined GPA of 3.2473. Also, Portage Central student Sam Scheffel received an Honorable Mention for division 1 all state ski awards. As coach Linda Kozachi mentions in her bio on the MHSSCA website, the team has had "at least 1 athlete qualify for the State Finals every year" since its beginning six years ago. The alpine ski team has a great history of award winning performance, both in and out of the classroom.
Not every Portage Northern student is well aware of the alpine ski team. However, to students such as Linus Mallet, it is a key part of life. Also, the award-winning team and the interesting, unique competitions of the alpine ski team deserve recognition as an important winter sport.