Pistons acquire Blake Griffin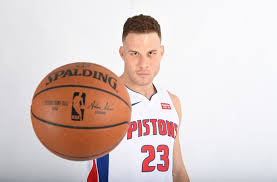 In a relatively surprising move, on Monday, the Detroit Pistons acquired Clippers' star power forward Blake Griffin, sending Avery Bradley and Tobias Harris to Los Angeles in a blockbuster trade.
The full trade includes Avery Bradley, Tobias Harris, Boban Marjanovic, and a first and second round pick to the Clippers for Blake Griffin, Willie Reed, and Brice Johnson.
This is a 'go-all-in' move, adding a star in the frontcourt in Griffin to pair with Andre Drummond.
This trade wasn't exactly the best idea for the Pistons to make. It borders on boneheaded by Stan Van Gundy when you consider the long term of the Pistons franchise. Do they really want to be paying an injury prone player, no matter how good he is, $35 million a year to be mediocre for the next four years?
Also, does it really make much sense to add Blake Griffin to a roster that doesn't have any chance of contending? It's just wasted cap room to win roughly 40-43 games each year and get bounced early in the playoffs. Why not unload the big contracts, get some cap room and lose out to get some higher draft picks upon which to build your franchise?
For the Clippers, as much as they can dream, they aren't getting LeBron James in free agency, but adding two free agents who don't affect the space of the team with the lowest amount of cap space in the NBA. Doc Rivers and company have realized that "Lob City" was never going to win them a championship, so trading Chris Paul and Griffin, and possibly DeAndre Jordan soon, makes sense.
Overall, this trade doesn't greatly benefit the Clippers and it totally throws off the recommended path that the Pistons should be taking. While it may be fun to have a big market player like Griffin in a small market location like Detroit, it doesn't really help.