Moving not just across town, but around the world
As I wake up from my slumber, I panic a little at first. The only thought running through my head at that precise moment was " Where on earth am I?" I sat up in my bed, confused out of my mind, until I recognized where I was. I was in a new house, far from the one I used to live in, in a whole new country. I wasn't "home," I wasn't in France, but in Ireland. The realization soon hit me that I would have to make Ireland my new home, whether I wanted or not. I took it as a quest, a challenge, one that I was ready to take.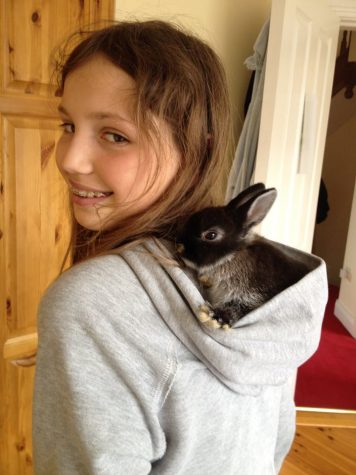 Ever since 2012, I have been living away from my home country. I first moved to Ireland when I was nine and a half, and it was quite difficult at first. Getting used to a new culture and language can be tough. I was thankfully placed in a French school in Dublin, which made the transition a whole lot easier. There I was able to learn English with French teachers who went to my rhythm, and with that help, after four months, my English was good enough to have conversations with English natives.
Learning the history of a new country and understanding its culture has been, in my opinion, the best thing about moving away from France. Thanks to the opportunity, I have been able to live amongst people who have learned different things and have gone through different events historically.
I was able to not only learn about Ireland, but two and a half years later, about the United States of America.
Moving to America was the biggest move that my family had ever done. Ireland was quite close to France, about a two and a half hour flight, and only one hour of time difference. From Detroit to Paris, it is about a nine and a half hour long flight and they are six hours difference. Being so far away from my family is really tough and unpractical: for example, when my grandpa died, we couldn't go see him for his final moments and had to book a flight as quickly as possible, which was only available a few days later.
Even if they are unfortunate parts about living so far away, they also are very interesting and good parts. For example, learning once again about a new culture and the country's history. The people are also often very optimistic and it is easy to make friends.
I am thankful for being able to move away to such interesting and culturally different countries at a young age. Being able to experience such aspect of life is amazing and educational. As my life continues, I aspire to continue to learn more about different countries and hopefully visit them.