Building the Future of Learning: Construction starts at groundbreaking ceremony for North Middle School
The official groundbreaking ceremony, commencing the $144 million dollar renovation of Portage Public Schools, commenced on May 10th at the Portage Northern campus. This ceremony brought about many important community members, including a multitude of PPS administrators and officials, who gathered to thank the community and start digging in, literally, to the ground that will eventually become the new PN Middle School. Student representatives from the middle and high school, including the PNHS pep band, were also present at the event.  A group of around fifty individuals listened as community leaders discussed how the bond proposal was formulated and how the district plans to use the money to maximize the capabilities of Portage Public Schools.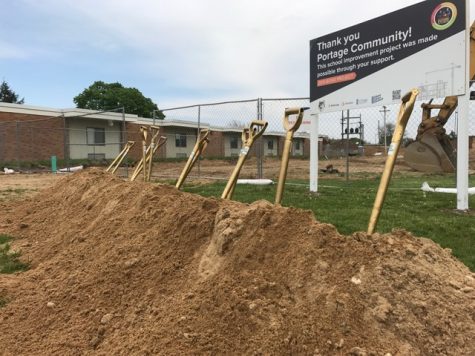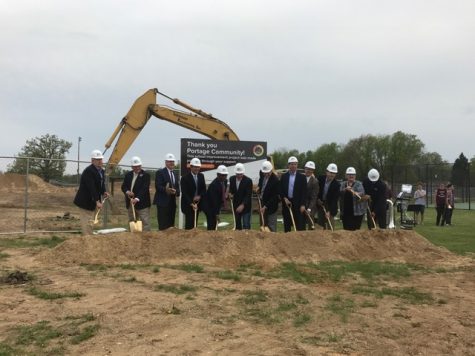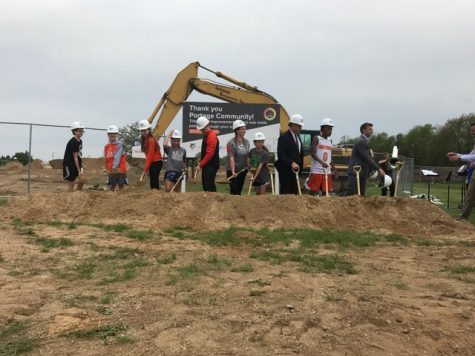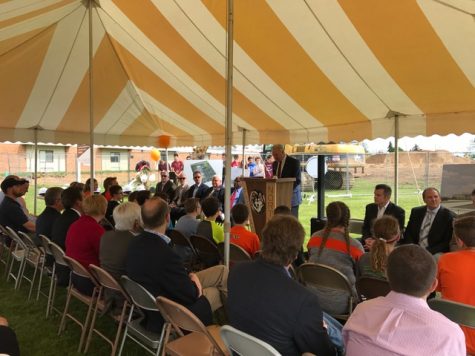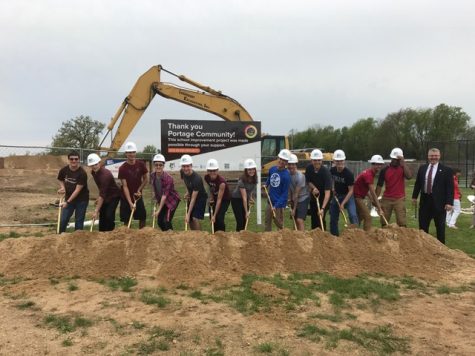 School Board President Randy VanAntwerp said during his brief speech, "For over fifty years, both buildings have served us well, but their time has come." Therefore, the PPS administration started piecing together the bond proposal that was passed by voters in November of 2015. The initial idea to formulate the bond proposal occurred in 2012, after a review of McCamley field by an architecture firm. "Although we had built the new Portage Central High School and Middle School, more work was needed to improve our other facilities, such as McCamley," said PPS Superintendent Mark Bielang.
Thus, the successful passage of the bond proposal was a significant achievement to everyone involved in producing it. "On November 3rd, 2015, this community voted to improve its learning facilities, it's athletic and event facilities, and its technology," said VanAntwerp, "and we owe a huge thank you to the community." These aforementioned improvements include a new multi-purpose soccer complex which will be in use by the fall of 2017, a new student parking lot that will be put in place as soon as the hill is dug out, significant renovations to Curious Kids and PCEC to be complete by 2018, the new middle school, which will be open to students in the fall of 2019, and the much-needed new natatorium, which will be able to host swimmers in the summer of 2020. The mention of the new PNHS Stadium, though, which will be used in the fall of 2018, earned the most applause from the audience. "A stadium for this campus, that's huge," said Bielang, "it has been on people's minds for fifty years now."
Before introducing the architecture and construction firms behind this project, Superintendent Bielang took the time to extend his thanks to the Portage community, saying "I cannot thank the people of Portage enough." After introducing the various companies involved, the administrators and representatives from the companies walked over to the pile of golden shovels and officially broke ground on construction. Following that, PPS student representatives took their turn to dig up the ground of the changing campus they will call home for the next few years. "Great communities contain great schools," added Bielang in conclusion, "and great schools make great communities."