Reading Together: Kareem Abdul-Jabbar visits Kalamazoo
On the evening of March 14, the Kalamazoo Public Library hosted retired NBA player Kareem Abdul-Jabbar at Western Michigan University's Miller Auditorium, to introduce his new book, Writings on the Wall: Searching for a New Equality Beyond Black and White, to the people of greater Kalamazoo. Both basketball fans and people inspired to change the world alike congregated in time for Abdul-Jabbar's visit, nearly filling up the entire stadium with more than 3,500 people, according to MLive.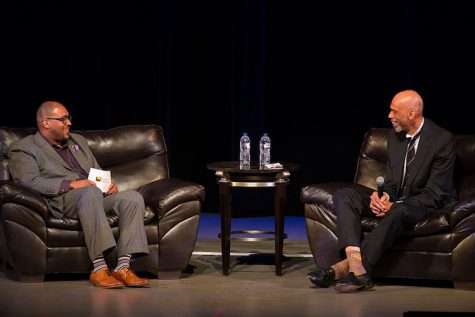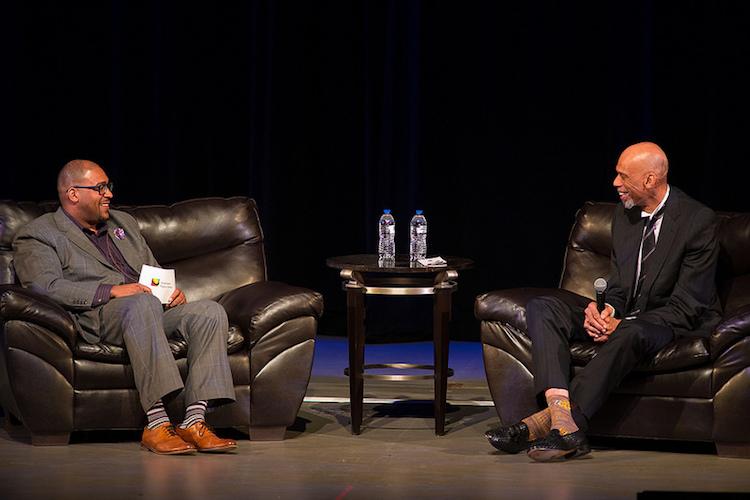 The first portion of the event included a question and answer session between Tim Terrentine, former executive vice president of Southwest Michigan First and current vice president for development and alumni relations at WMU, and Abdul-Jabbar, providing simple, yet thought-provoking responses. Sarah Miller, who was at the event, claims that the short length of the discussion was "the only negative." Abdul-Jabbar touched on the matters of education in America, as well as inter community relations regarding race and religion, and the current political situation. "One of the quotes that stuck with me was when he was addressing the issue of education and he said, 'You've got to think critical so you can tell who is lying,'" said Miller. In a world with blatantly dishonest people, Kareem stresses the importance of remaining educated. He encourages young people to engage in their educations in order to make positive changes in their community's future.
In spite of the widespread injustice in present day America, Abdul-Jabbar remains hopeful for the future. He recalls the civil rights movement and believing there would never be improvement. Now that he knows change is possible, he refuses to give up his faith in this country.
After the discourse, admirers of Abdul-Jabbar had the opportunity to have their copies of his book signed and shake his hand. His book is available on sale for less than twenty dollars on Amazon and Barnes and Noble. With all things considered, Abdul-Jabbar hopes that from reading the book people realize that "[Some people] might not look like you. They might come from a totally different tradition. But they have the same goals and they believe in the (U.S.) Constitution and equal protection under the law."