Illness closes 4 area schools on Friday, 2/24
While Portage Northern was closed for winter break on Friday, February 24, 4 other local schools were closed due to illness.
Kalamazoo Public Schools, Gull Lake Community Schools, Comstock, and Climax Scotts were all closed on Friday due to an increase in influenza and stomach flu. According to a statement by Kalamazoo Public Schools, the district closed after more than 1900 students missed school or went home during the school day for stomach-virus related symptoms.
The spike in illness prompted the  Kalamazoo County Health & Community Services office to issue recommendations for containing the spread of illness:
 "Anyone with a vomiting/diarrheal illnesses should not attend daycare/school/work until 48 hours after the last episode.  Anyone with a fever illness (such as influenza) should be excluded from daycare/school/work until fever-free for 24 hours without the assistance of fever-reducing medications." 
They also issued the following two factsheets on influenza and stomach flu: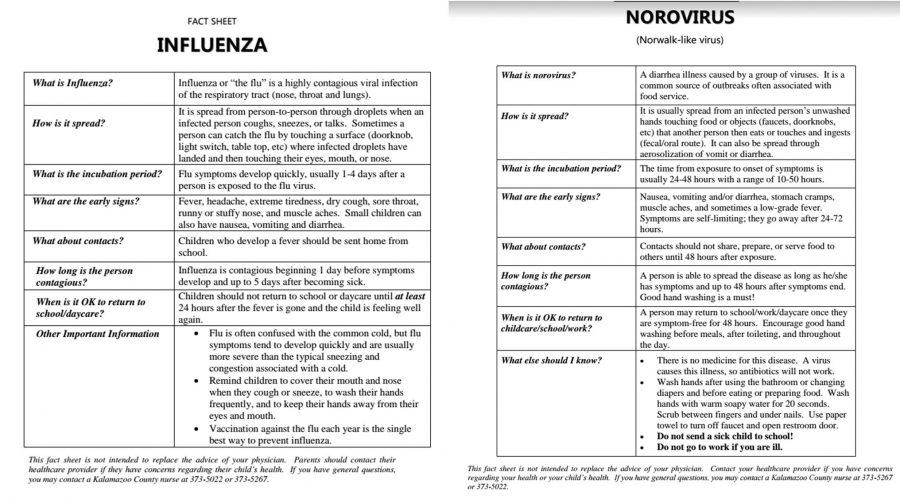 The school closures allowed the districts time to add extra cleaning details and allow sick students and staff to rest. Portage Northern community relations manager Brenda Marsh iterated that there is no immediate concern for PNHS students. "Portage Northern has not seen a dramatic increase of the typical illnesses recently," she said. "Some of our community's facilities have not been so fortunate . . . please wash your hands, stay home if you're sick, and take good care of yourself!"