Hairspray Live! Review
NBC's seventh TV Broadcast of a musical.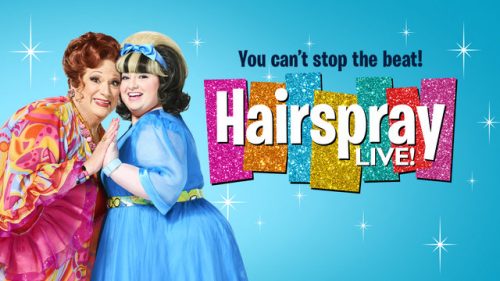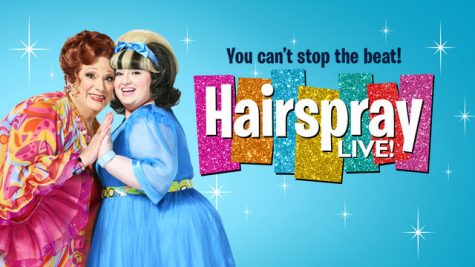 Wake up, Teenage Baltimore! Hairspray Live! hit your television last night and has been highly anticipated for the past four months. After watching every single second of it last night, I have deemed myself qualified to review the live musical. Starring a newcomer, Maddie Baillio, in the leading role of Tracy Turnblad, as well as several Broadway alum including Kristin Chenoweth, Jennifer Hudson, Andrea Martin, and Harvey Fierstein the directors pulled out all the stops to appeal to younger and older audiences.. In addition to an exceptionally talented cast, Hairspray Live! featured about six different sets that the cast had to travel to via golf-carts across Universal Studios in California, where they filmed. But I'm not here to tell you about all of the backstage trade secrets I learned from stalking Maddie Baillio's instagram, we need to talk about the performance itself: Did Hairspray Live! live up to the hype?
Let me tell you, I loved the cast overall. Baillio, a Junior at Marymount Manhattan University, was the perfect Tracy, and I want to be her best friend. I was very excited to see Ariana Grande take on the role of Penny Pingleton, previously played by Amanda Bynes in the 2007 movie adaption, and I was honestly disappointed. Don't get me wrong here, I love Ari, and her voice is amazing, she just did not fit the character in my opinion. Her voice is trained for pop music, and putting her in a belting role may not have been the best idea. Those high notes can only get you so far if your character sings in the middle range. Disney Channel star Garret Clayton, who played heartthrob Link Larkin, has been widely criticized across Twitter due to the fact he sang an entire song with a guitar in hand and never touched a string. Truly, I think people are just upset that Zac Efron has been replaced; personally, I found Clayton's performance to be perfect for the character and thought that it helped to modernize the role. Another Disney Channel alum, Dove Cameron, took on the iconic role of Amber Von Tussel and let me tell you: I AM SHOOK. Cameron's voice can best be described as glitter slowly falling from the sky. Cameron did everything right, from the characterization to her singing and her ability to bounce so well off of the other characters. *Takes deep breath* Harvey Fierstein. I don't get it.  Fierstein portrayed the role of Edna Turnblad, traditionally played as a man in drag, and I knew from the start it would be rough. This role is supposed to be hilarious, and, pardon the pun, big. Fierstein's comedic timing was off for the duration of the broadcast and his lines and songs were difficult to understand due to his raspy voice. Sorry, but I'm Team Travolta on the Edna train.
There are a lot of technical elements involved in producing a live broadcast, I get that. But, why was the leading lady's microphone not working? I have so much respect for the producers and technicians involved in making this show a possibility, it was amazing, but you guys are professionals,and you should have it figured out how to mute the audience applause when Tracy is singing. This was not an isolated incident, it happened multiple times. I started a running count of all of the times that there was a sound or technical error. I counted about 6. I know I am being hard on them, and I have so much respect for their hard work, this should have been cleared up in the four months of prep, not the night of the broadcast. I am what you may consider a "theatre kid," and I have been involved in roughly fifteen plays and musicals in my life, I am not just bashing. I know a thing or two about the theater. That sounded pretentious, but you catch my drift.
This paragraph is dedicated to Derek Hough. SO WELL CAST! That hip swivel, that deep vibrato, SWOON. I have nothing but good things to say about that man. I am so in love. So, nice job, Hairspray Live!, that was a good call.
I have more to say, but I am not going to rant because I'm sure you're waiting for this article to make more sense. OOPS. Anywho, I do think that Hairspray Live! lived up to the hype, but there needed to be more fine tuning and some better casting choices made for me to give this a full five stars. I am going to give Hairspray Live! 3.5 Stars, but five stars for Derek Hough (marry me).