A true showing of dominance: Men's soccer team playing phenomenally as playoffs approach
This year's Huskies men's varsity soccer team is playing stellarly this season, with a 17-1-2 record (9-0-1 in the conference), ranking number one in the state of Michigan. They played for the conference championship Tuesday, October 11 against crosstown rival Portage Central, and gave them a proper 5-0 swashbuckling to claim the SMAC conference title.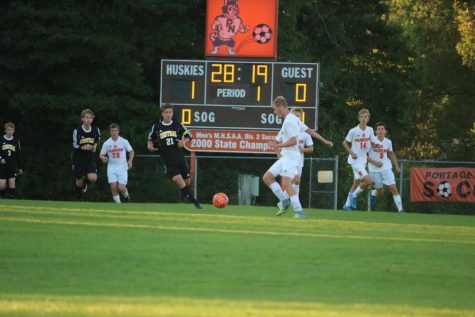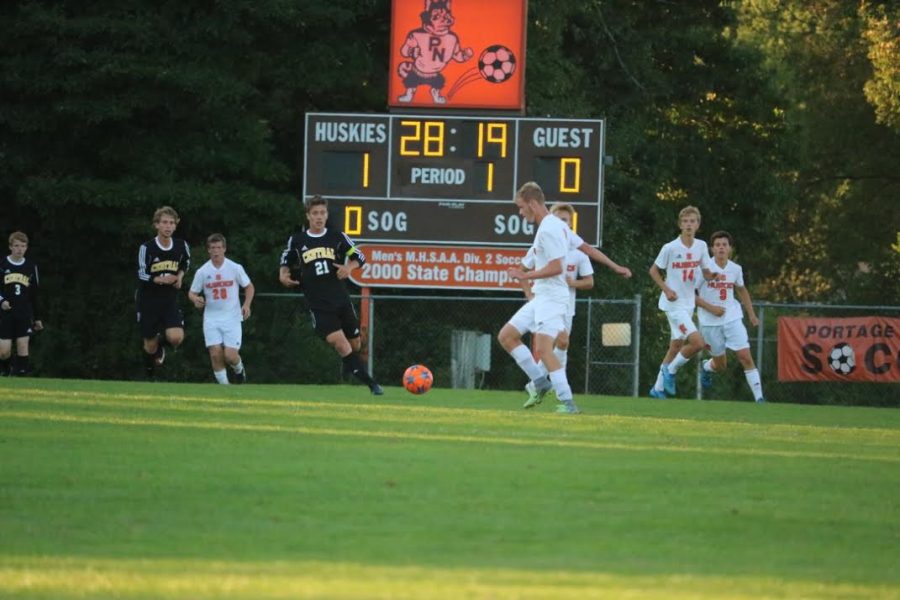 Ryan Melgar (12) was on his game, scoring 4 goals and putting away the Mustangs. "I was on a five game drought, so it felt good to score a lot and get out of that slump. My teammates had been giving me crap for it, but after that game, they were quick to apologize." he says. Winning the conference championship has a meaningful feel to it, but doing it against their most bitter rival tastes even sweeter. "It's a great feeling for me after lots of hard work. I think it sends a message to the other teams that we're coming for the state title," Melgar says.
Levi Crooks (9), who scored the one goal that was not Melgar's, is the only freshman on the varsity team, but he doesn't feel like the odd one out. "It doesn't phase me cause the older guys on the team take me in and make me feel like part of the team." Crooks' hard work has definitely paid off and he'll only continue to improve.
Brian Schreiber (11) took in the victory with a heavy heart, because of the soccer field being moved. "It's an honor to win, especially with our senior class and to play our last game on the field with a win and a conference title," he says. The new soccer field will be on the old lacrosse hill, and the teams will start playing in 2018.
Hasten Biddlecome (12) played well at goalie, saving four shots and not allowing any goals. "It felt good to win that way against Central, especially for the SMAC title," he says. "Last time we played them, we tied, which was a bit of a let down. We made up for it with the defense and the guys up top." In the previous game against Portage Central, the Huskies tied 1-1. Winning this game gives the boys a huge confidence boost going into Districts.
The District Tournament starts Tuesday, October 18th at Lansing Everett, who is 2-4 in their conference, but Biddlecome says they won't waltz into the game expecting a win. "We're gonna try to go in and not take them for granted. When you're ranked as high as we are, you think a win is guaranteed, but it isn't always." What these three guys all have in common is their hunger and desire to put the team on their backs and fight for a state title. "We're very ready, everyone is. It's our goal," says Schreiber. Crooks agreed. "We're ready to take a step in the right direction towards our goal, which is the state title."
As the Huskie soccer team prepares for a tough match on the 18th, they will need the support of the Portage Northern superfans. The atmosphere of a playoff game is exciting with consistent action and pulsating fans cheering on their teams. They'll need the fans to make the trip out and outshine the opposing fanbase. Expect the Huskies to play their hearts out and get the victory.
About the Writer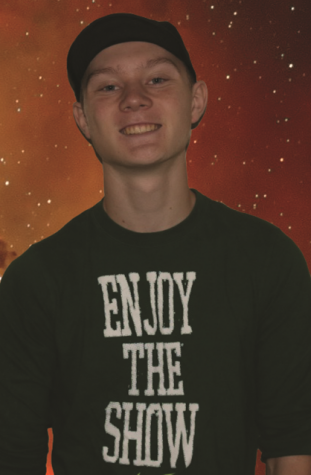 Carter Landis, Sports Editor
I have been on the staff for two and half years. My favorite articles to write are about sports, mostly college and professional.